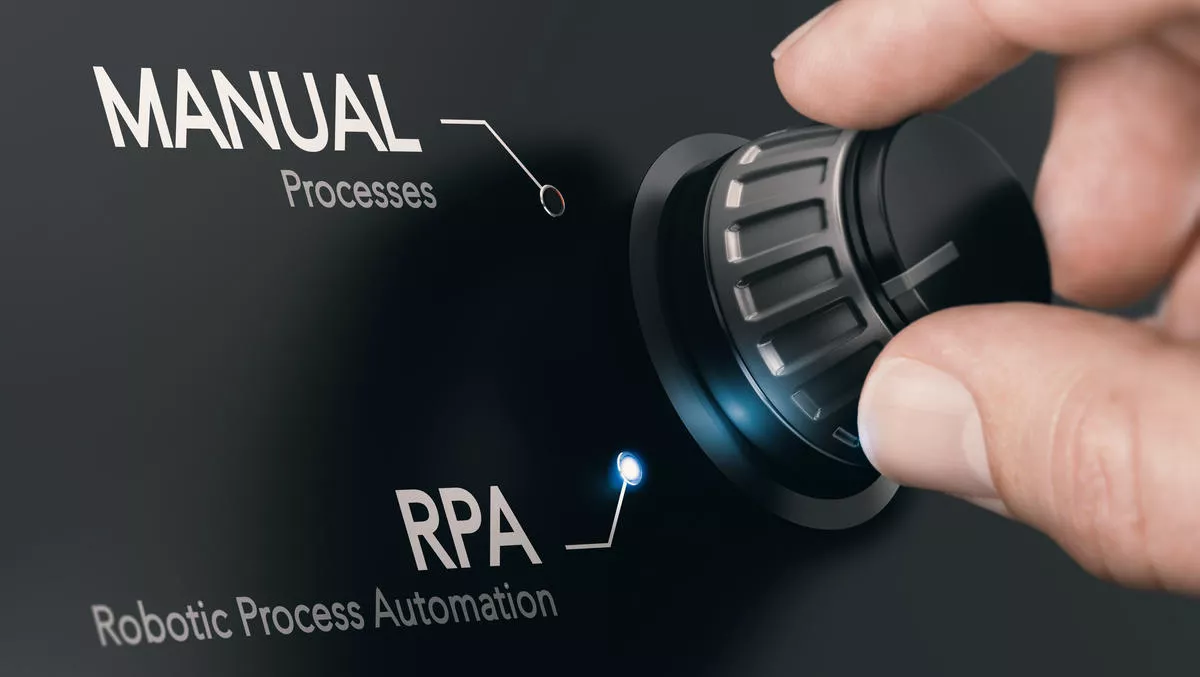 Operational efficiency and cost reduction key to robotic process automation adoption across APAC
FYI, this story is more than a year old
Operational efficiency and cost reduction are key to robotic process automation adoption by enterprises across Asia Pacific, says GlobalData.
The analyst firm says enterprises globally are striving to identify and adopt processes to accelerate operational productivity, reduce operating expenses and enhance efficiency with an end objective of becoming human-independent.
Robotic process automations (RPA) attributes such as performing repetitive tasks with minimal human interference and high efficacy rates will be prime factors for its adoption amongst the enterprises in the APAC region.
"RPA relieves human workers of their repetitive daily tasks by processing workflow much quicker and consequently more efficient," says Shravani Kore, technology analyst at GlobalData.
"It also improves and scales up businesses, data security and effectiveness," he says
Kore says RPA offerings continue to deliver results for divergent application areas across different verticals.
For instance, in BFSI vertical- it performs tasks like compliance and risk operations, fraud detection, accounts receivable and payable, owing to which BFSI companies are stepping up for RPA implementation to streamline banking operations and slash operational costs.
"With the customers aversion to paper-based transactions and the fast shift to the remote working environment, banks need to accelerate their digital initiatives to enhance their topline and deliver uninterrupted services in a safe and secure manner," Kore says.
"RPA solutions enable banks to simplify data-intensive processes without affecting the quality of their services."
Educational institutes too are adopting RPA solutions to reduce manual work and automate administrative processes across student admissions, faculty administration, and supplier tracking. For instance, The University of Melbourne has deployed Automation Anywheres RPA solution to save 10,000 hours/annum.
"In the current COVID-19 scenario, RPA has emerged as a strong pillar of operational support in the healthcare vertical," says Kore.
"RPA vendors have offered solutions including GPS-enabled dashboards using bots to collect digital data and provide real-time information, like infection sites, hospital wait times, and local availability of masks."
For instance, in early 2020, UiPath launched UiPath Health Screening Bot in APAC region to collect employee health data and simplify proactive health measures for companies. Similarly, Automation Anywhere launched intelligent automated solutions targeting government and healthcare organizations, to enable them in the implementation of business continuity programs and remote working. In India, as the lockdown created stress on the workforce, the Municipal Corporation of Greater Mumbai has used RPA solutions developed by EY and UiPath to generate bulk electronic passes.
"RPA has streamlined the back-office functions such as after-hours responses and dispatch management, workload automation and infrastructure management," Kore explains.
"Vietnam-based FPT designed RPA solution akaBot to avoid repetitive work, effective utilisation of remote-working workforce to maintain business continuity during the COVID-19 pandemic," he says.
"COVID-19 has created significant opportunities for RPA solution providers as industries are looking for remote operation solutions and automated process. This ensures that the demand for RPA solutions will further continue in the coming years."