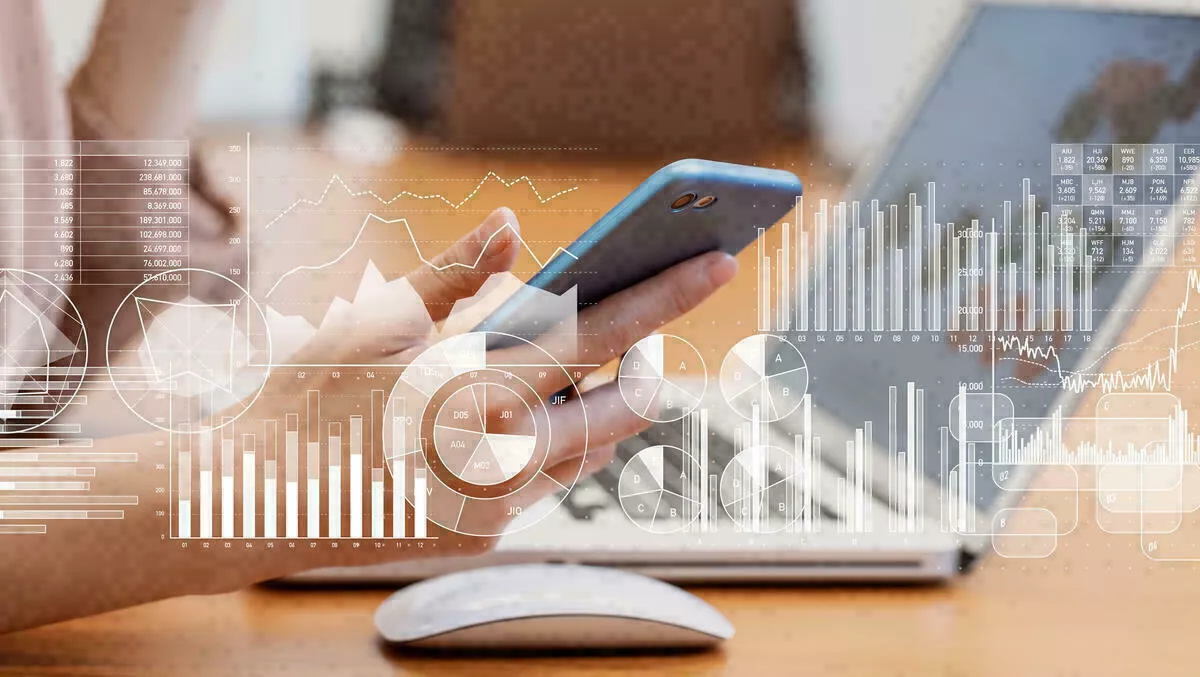 Opportunities and warnings revealed in Workday survey
FYI, this story is more than a year old
New technologies such as cloud platforms, AI and machine learning are disrupting the finance function among Australian and New Zealand companies, and whilst finance leaders recognise the benefits of digital transformation, they need to be aware of the dangers that a lack of digital vision, strategy or workforce readiness may bring, according to a report released by Workday.
Titled Finance Disrupted: The Impact of New Technologies on the Future of Finance, the report shines a spotlight on the phenomenon that is changing the long-established role of finance professionals and revealed that organisations are understanding the need to seize the opportunities that digitalised business processes and partnerships bring.
Workday Asia Pacific financials director James Harkin says, "The report delivers a clear message for finance leaders to take the initiative to harness the power of computer systems in learning, reasoning and implementing new systems to enhance an organisation's functionality and productivity."
An overwhelming majority of respondents from Australia (86.3%) and New Zealand (87.5%) confirmed that their finance teams are involved in driving digital transformation.
They pinpointed the areas in which digital transformation has had the most positive impact:
Enhanced availability of data and insights (80% Australia and 89.5% New Zealand)
Customer satisfaction (78.3% Australia and 78.9% New Zealand)
Employee engagement (63.3% Australia and 63.2% in New Zealand)
Market competitiveness (60% in Australia and 63.2% in New Zealand)
A strong response also argued against the fear that the rise in digital transformation and automation will decrease the number of jobs available for finance professionals locally.
The respondents believed the reverse will be true: (82.4% Australia and 87.5% New Zealand).
"It is exciting to see finance leaders in Australia and New Zealand embracing new technologies and recognising the growth opportunities these can offer for both their teams and businesses.
"It is important they take heed of increasing digitalisation demands and how they can take advantage of the available technology to win hearts and minds," Harkin says.
The report gave a clear indication of how roles in finance will change and new systems will be implemented.
As a result, more opportunities for cross-departmental collaboration will occur.
This will bring greater scrutiny when assessing core skills for finance professionals in the future, ultimately because there will be increased demand for professionals in the sector with technological savvy and digital skills.
The report outlined an increasing demand for "soft" and "people" skills needed for finance professionals in the future:
Australia:
Analytical skills (22.5%)
Broader Business Acumen (16.7%)
Technological Affinity (16.7%)
New Zealand:
Analytical skills (37.5%)
Leadership (18.8%)
Broader Business Acumen (18.8%)
"As the custodians of a company's financial well-being, finance leaders will have to champion the cause of strong digitally transformed workplaces. This will allow their teams to reap the many benefits that digital transformation can offer," Harkin adds.
"While many companies are actively investing in transforming their finance teams to enable future innovation and streamline efficiencies, the main barriers to organisations being fully digital will be less about technological constraints but more on a lack of digital vision, strategy and workforce readiness.
"Finance leaders should take watch how the tides of transformation ebb and flow and see where they can generate the most value for their companies," Harkin says.
Related stories
Top stories