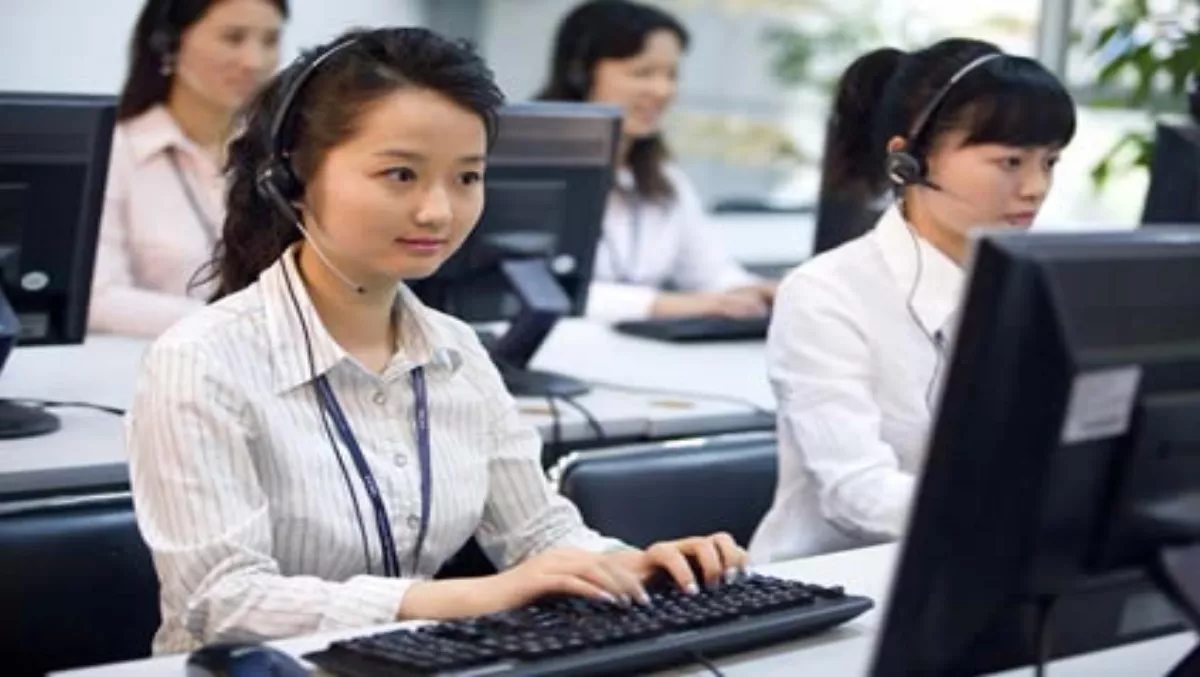 Optimising client service
01 Oct 2011
FYI, this story is more than a year old
Demand for Unified Communications continues to grow in New Zealand, compounding yearly at over nine percent between 2011 and 2017 according to Frost & Sullivan's 2011 report, 'New Zealand Unified Communications Market'. Underneath that top line growth figure, a trend we have been following for some time is the increased use of customised Unified Communications solutions. Also known as Communications Enabled Business Process Automation (CEBPA), this approach optimises and automates business processes to lift overall customer service levels, even as volumes increase. The Rugby World Cup will test customer service processes as most contact centres can expect to deal with a significant increase in requests from domestic and international visitors, from lost luggage insurance claims and bank accounts for temporary residents to basic travel information. Business process automation – replacing the manual component of frequent, repetitive (boring) and error prone processes – is being driven by three main factors. The first is technological: Software-based telephony now makes it easy to integrate Microsoft OCS or Lync features like 'Presence' with business management systems such as SharePoint, so individuals with certain skills can be matched to workflow processes. The second factor is business-led, as contact centres focus more on customer satisfaction metrics, such as 'First Call Resolution' rather than simple agent utilisation as their primary objective. The third factor is staff attrition, with the need to retain good agents who naturally want to avoid repetitive, boring tasks, and the scene is set for smart automation of some tasks. Caution on automation Business process automation guarantees that a specific business outcome, whether it be a sales process, support process or an administrative process, will be achieved. This process will be repeatable, reducing any errors that could occur and demonstrating a tangible return on investment. A word of caution on applying automation; when it comes to customer service, one size - no matter how quickly delivered - does not fit all. Too often attempts to save money without thoroughly understanding a customer transaction from 'end to end' just removes any meaningful choice for customers or intelligent interaction by the agent. An example is an IVR (Interactive Voice Response) or auto-attendant menu that only provides a short list of inadequate menu options, rather than a speech-driven solution that allows customers to state what they need on their terms. Such short cuts lead to escalating customer frustrations instead of better, faster service. While most companies accept that excellent service is critical to attracting and retaining profitable customers, the smarter ones also understand that great service requires you to offer meaningful choice. So the search is on to synchronise customer communications, internal resources and business processes in ways that return control and choice to customers without adding to labour costs. Systems implemented Below are some real-life automation examples currently implemented at our clients worldwide: Local bodies use Dynamic IVR systems to provide an automated information portal for their customers to retrieve information on all aspects of council business, from library hours to parking fine payment. Many customers still prefer to phone or email councils and businesses, so these voice-based services complement corporate websites. Outside 'business as usual', councils can provide automatic alerts to isolated communities in an emergency or to farmers for irrigation restriction information. In financial institutions, calls from customers with overdue loans are automatically routed to specialist advisors before the phone connection is made. During busy periods, such as when tax refunds are due, load balancing is initiated to spread calls to other agents, minimising the need to employ additional agents and preventing customers being kept waiting. Bank call centres also use 'screen-pops' showing details from their CRM system to streamline queries from their customers. Insurance companies provide an information portal for their customers to retrieve information on their insurance policies and claims. When claims are received, via fax or email, they are automatically routed for data entry and assessment on a 'next suitable available agent' basis to avoid delays. During a marketing campaign, companies can route calls to their most effective high selling contact centre agents on a daily performance basis Understanding needs Our greatest lesson in assisting customers embarking on the move to CEBPA is to first set baseline metrics. It is critical to understand which are the most repetitive or misrouted calls, and which have the greatest propensity to annoy customers. When evaluating your business for communications-enabled improvements, best practice is to follow the customer's own experience from initiation to completion. What do you really know about the nature of your in-bound calls? These are good questions to consider:
How long does the caller wait for answer?
What is the response once they are answered?
What are their options?
What is the reason for the call?
What sort of information is required, imparted or stored on either side?
Can the initial answering-point resolve the call?
What action is required as a result of the call?
How confident is your business of the outcome, i.e., that complete customer satisfaction has been achieved?
How much of the process above is identical for what percentage of your calls?
Could this call have been pre-empted by any proactive action by your business?