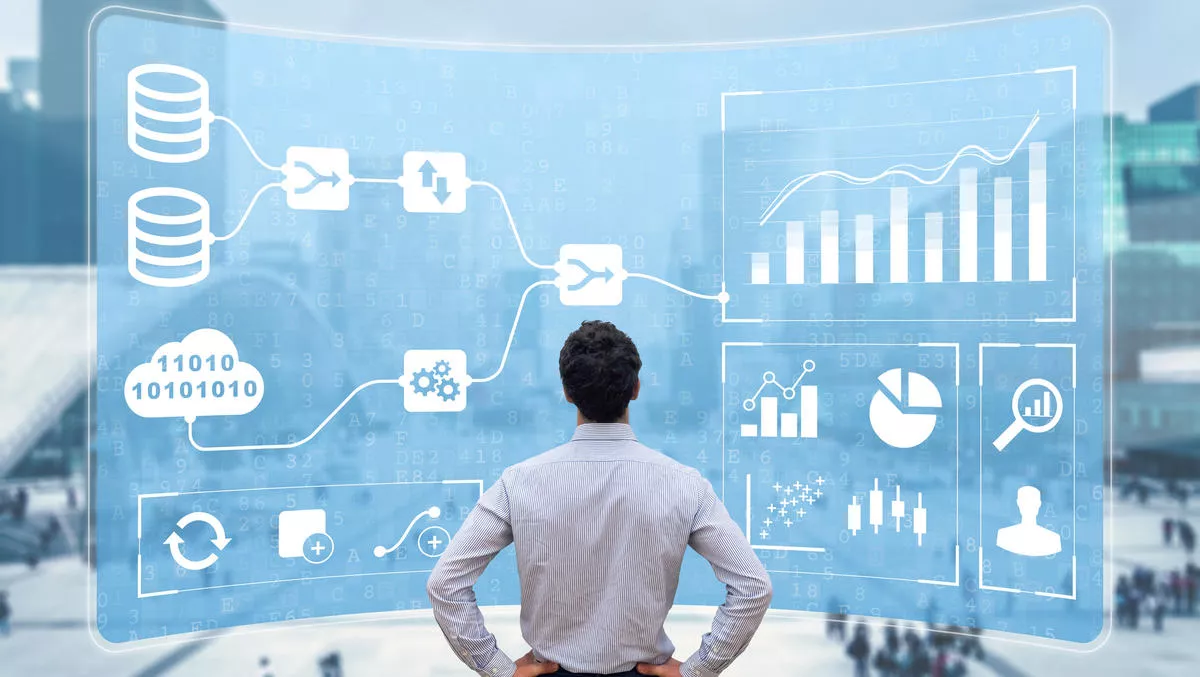 Oracle Analytics Cloud announces new AI-based workflow
FYI, this story is more than a year old
Oracle has announced its new Analytics Cloud workflow using AI-based technology.
The additions to Oracle Analytics Cloud include explainable machine learning, data preparation for transforming customer-specific data into quality information, built-in text analytics, affinity analysis, custom reference knowledge, graph analytics, custom map analytics, natural language queries and narratives, as well as a new mobile app.

"I'm very happy to announce a set of new capabilities in Oracle Analytics Cloud to provide all employees, not just data specialists, with easy-to-use, self-service analytics," says Oracle Analytics senior vice president, T.K. Anand.
"Customers can now experience interactions with their data via maps, visual market basket analysis, and mobile devices to more quickly identify patterns and relationships that allow them to predict outcomes and make faster decisions.
Oracle says by using its new explainable machine learning any user can see simple explanations of the things that influenced a machine learning model and then predict a certain outcome.
They can also interact with a model, and adjust factors to fine-tune the results. The company gives the example, that of all the factors that influenced the denial of a bank loan application, users can quickly see which were the most determinant and why.

Some other additions to the Analytics Cloud include:
Automated Data Preparation, which can data profile engine samples and scan data to identify and proactively prompt users about potential data quality issues.
Text Analytics, enabling someone to extract words from unstructured data, count them, visualise the results, and then by joining that analysis with their original data they can delve into any level of detail.
Affinity Analysis, which allows the user to identify sets of items that often appear together, also known as association rule learning. Oracle says this is often used for market basket analysis in consumer goods or retail banking.
Graph Analytics, used to show data relationships visually, such as how people and transactions are connected or the shortest distance between two hubs in a network.
Custom Map Analytics, giving users the ability to apply custom images as map backgrounds and create map layers to enhance data visualisations.
New Oracle Analytics Mobile App, allowing users to find data quickly, all with a consistent experience across Oracle Analytics Cloud and the app.
Natural Language Processing, users can query their data in natural language using a search like experience with text or voice to get spoken narratives of the results. Oracle says it supports 28 different languages and various language constructs such as synonyms, abbreviations, dynamic filters, and calculations.
Dan Vesset, group vice president of market intelligence company IDC, says, "Oracle's innovation in AI-based automation is in all phases of the analytics and business intelligence continuum.
"It delivers insights, recommendations and actions, in the context of enterprise-wide business activities that accelerate desired outcomes," he says.
Oracle says the latest updates are reflective of its focus on innovation and responding to its customers' needs. It says this is why it is looking forward to branching out into new ways, so its customers can share data and analyses in the form of what it calls data stories.