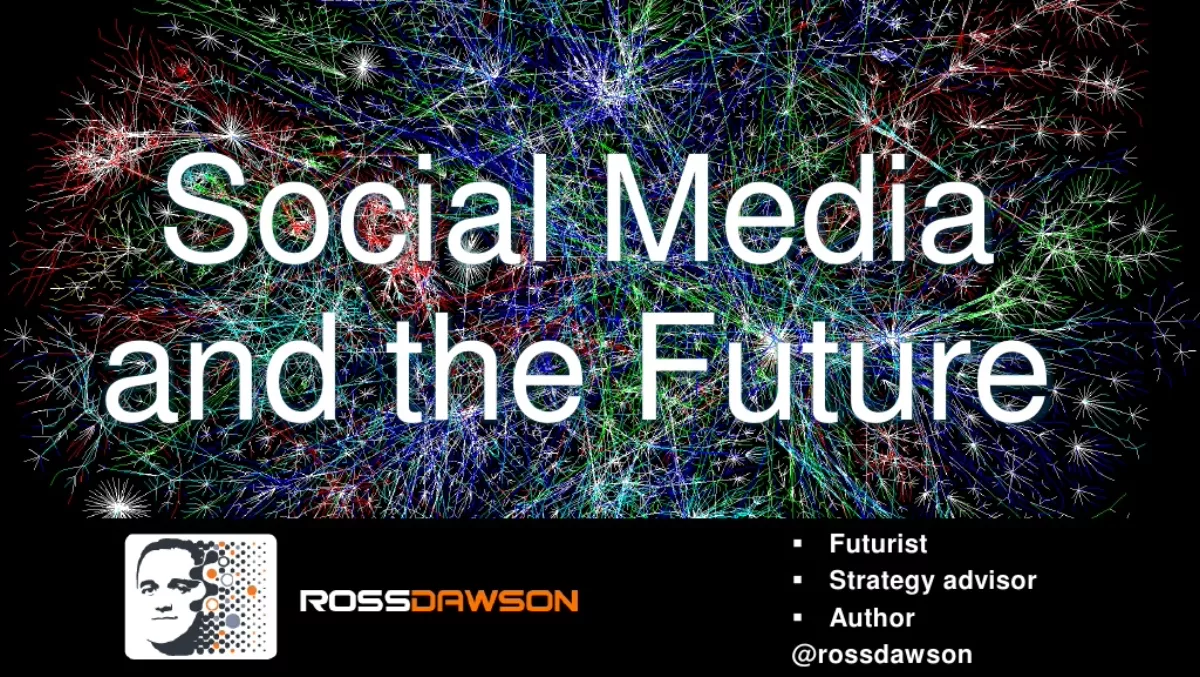 Oracle Cloud Day: Kiwis top global social usage
FYI, this story is more than a year old
"We are connected. And isn't that a fantastic thing" smiles Futurist and Entrepreneur Ross Dawson.
Speaking at Oracle's Cloud Day at The Langham Hotel in Auckland this afternoon, an energetic Dawson is bouncing around the stage telling the audience that Kiwis lead the way in global social media usage.
The charismatic speaker, closing the event with his Locknote presentation, claims New Zealanders spend a whopping 7:43 hours per month on social media, with our friends across the ditch the nearest in second.
Placing such an 'achievement' down to geographical isolation, Dawson says how the 1.7 billion social media users will double within the next five years as the planet signs into Facebook, Twitter and the like.
"September 26, 2006," Dawson says, to a sea of blank faces.
"The day Facebook became open to the public," he smiles.
In less than seven years, over 30 billion pieces of content is now shared on the social networking site each month, changing methods of communication across the world.
"In just the last give years, social media tools such as Facebook, Twitter, Wikipedia, LinkedIn, blogs and far more have transformed how people communicate with friends, keep up with news, do business, and express their opinions on the companies they buy form," Dawson says.
"No organisation can ignore the fact that their customers are talking about them with the world, and making decisions based on what they find on the internet, be it true or false.
"Many companies are discovering that social media offers an extraordinary opportunity to market, build powerful customer relationships, and attract talented staff."
Strategy
"It's clearly a big space," says Dawson.
And the framework I have created here is what many organisations have used, it's free and it's available to the world.
"In this world where social media is extremely powerful I invite you to seize that opportunity and create new futures for your organisations," concludes Dawson, to a round of noisy applause.
Dawson talks about how you can make social media a driving force for your business success.
Discussing the imperative of adapting to accelerating external change, Dawson explains how organisations are increasingly driven by technologies originated for consumer use, including social media.
After quickly running through a history of consumer social media, Dawson looked at the 10 major trends shaping the future of social media, as well as key directions in the social media platform battle.
From that broad external perspective he examined the implications for organizations, including the capabilities required to create success in a world increasingly shaped by social media.
Check out the slideshow here.
Related stories
Top stories