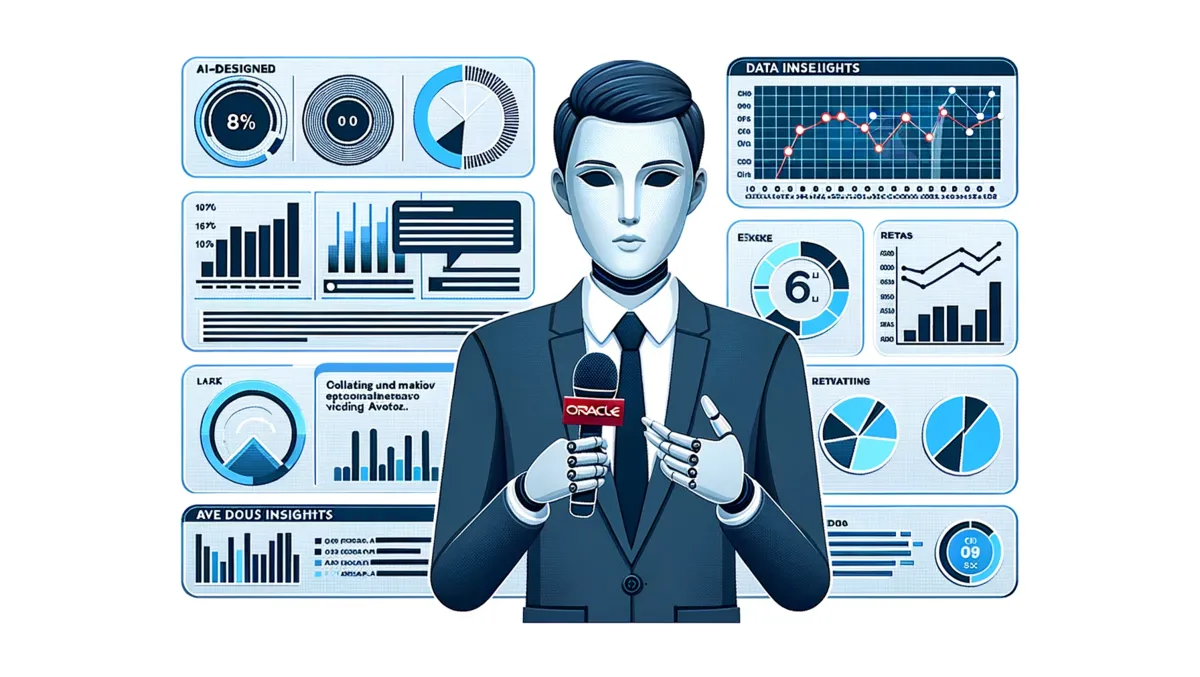 Oracle enhances Analytics Cloud with AI-powered capabilities
Thu, 21st Sep 2023
By Sean Mitchell, Publisher
Oracle has unveiled innovative AI-driven features for its Oracle Analytics Cloud. Announced at Oracle CloudWorld in Las Vegas on September 20, 2023, these advancements tap into Oracle Cloud Infrastructure's Generative AI service. The aim is to empower self-service analytics users to perform intricate analyses and make informed business decisions without relying on data scientists or IT professionals.
T.K. Anand, executive vice president of Oracle Analytics, remarked, "Organisations across industries increasingly have all the data they need to enhance decision-making. However, many individuals find current data interpretation tools daunting. We are addressing this issue with new AI-powered analytics and generative AI interactions in Oracle Analytics Cloud." He added that these additions would reinforce the concept of augmented analytics, making it simpler for teams to handle diverse data sources and formats.
The innovative features announced include:
Generative AI Data Interactions: This tool aids users like business analysts in engaging with data and dashboards through natural language and responses created by generative AI. Beyond standard chat interactions, it transforms data into meaningful conversations, elevating analytics. Additionally, AI-designed lifelike avatars, brought to fruition through a collaboration with Synthesia, serve as newsreaders, presenting insightful data narratives to business decision-makers.

AI-Powered Document Understanding: A fresh integration with OCI AI Services allows AI models to interpret documents, such as JPEGs and PDFs, extracting crucial values and contexts. This unlocks information from documents, offering more insights, even if the data isn't stored in a main database. For instance, it can analyse individual receipt images to verify the accuracy of reported totals in expense statements.

Contextual Insights: Enhances user interaction with analytics dashboards by using machine learning to provide insights based on the data's nature and status. This assists users in grasping data significance without requiring further interpretation, building on Oracle Analytics Cloud's existing augmented analytics.

Collaboration Software Integrations: A new tie-up with Microsoft Teams lets users share dashboards, visualisations, and insights in real-time discussions. This is akin to the earlier Slack integration, fostering informed dialogues among peers, thereby promoting data-driven decisions within familiar collaborative platforms.
Derek Hayden, senior vice president of Data Strategy and Analytics at OUTFRONT Media, praised the AI functionalities in Oracle Analytics Cloud, stating, "These features allow our employees and managers to engage more organically with data, obtaining necessary answers promptly." He further noted the transformative potential of the Synthesia avatars, predicting a shift in executive data consumption and appreciation.