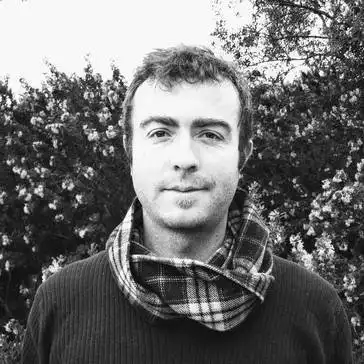 By Ryan Morris-Reade, Contributor
Oracle has announced Oracle Fusion Marketing, helping marketers execute highly qualified campaigns.
As part of Oracle Advertising and CX, Fusion Marketing enables marketers to create campaigns spanning traditional marketing and advertising channels. It's the first marketing automation solution engineered to bypass the entire lead qualification and conversion process. Fusion Marketing uses AI to score leads at the account level automatically, predict when consumers are ready to talk to a salesperson, and generate a qualified sales opportunity using any CRM system.
CRM is a system both sellers and marketers love to hate due to disconnected workflows, manual administration and siloed data, often preventing sales and marketing teams from working with each other.
Oracle says that because of this, most salespeople's experience is that their CRM system doesn't help them sell. This disconnect between sales and marketing teams is a growing challenge as the B2B buying process becomes more complex. Customers and prospects are now interacting with organisations across an increasingly broad range of digital channels. Buyer expectations are growing. The need to access information at any time means much of the purchasing decision is now made before a salesperson is engaged.
"It's time for our industry to think differently about marketing and sales automation, so we can transform CRM to work for both the marketer and the salesperson," says Oracle executive VP and general manager, Advertising and Customer Experience, Rob Tarkoff.
"This isn't about forecasts and roll ups or a reporting tool to see how the sales force is performing, but instead about turning CRM into a system that helps sellers sell. A considerable part of that change is bringing marketing and sales teams together and eliminating low-value, time-consuming tasks that distract from building customer relationships and closing deals.
"That's why we've invested so much time engineering a system to help marketers fully automate lead generation and qualification and get highly qualified leads to the sales team faster," he says.
Some of the Fusion Marketing features include:
Building a target audience of known contacts
Expanding your audience
Identifying the best customer references
Simplifying campaign configuration
Launching the campaign
Monitoring results
Personalised campaign microsites
AI-powered lead qualification
Deliver qualified opportunities to any CRM system
"Customer experience is so critical to customer acquisition and lifetime value that sellers can no longer afford to optimise customer touch points independently," says IDC research director, Gerry Murray.
"The new challenge is providing seamless continuity across the entire front office, which requires an infrastructure based on connected clouds. Fusion Marketing builds on Oracles engineering history and is a good fit for those looking for a suite of pre-integrated experience capabilities that sit on a complete cloud stack."
Accenture North American Oracle business group lead, Samia Tarraf, says she sees customers looking for business solutions that drive true value and let human beings do what they do best.
"With Fusion Marketing, Oracle has focused squarely on the customer, allowing marketers and sellers to generate highly-qualified sales opportunities and close more deals quickly," she says.
"We've partnered with Oracle for over 30 years, bringing unparalleled innovation, industry and technology acumen to our joint clients, enabling them to sustain and grow in uncertain times. We continue the tradition and look forward to creating bold, unique market-leading opportunities across the enterprise."