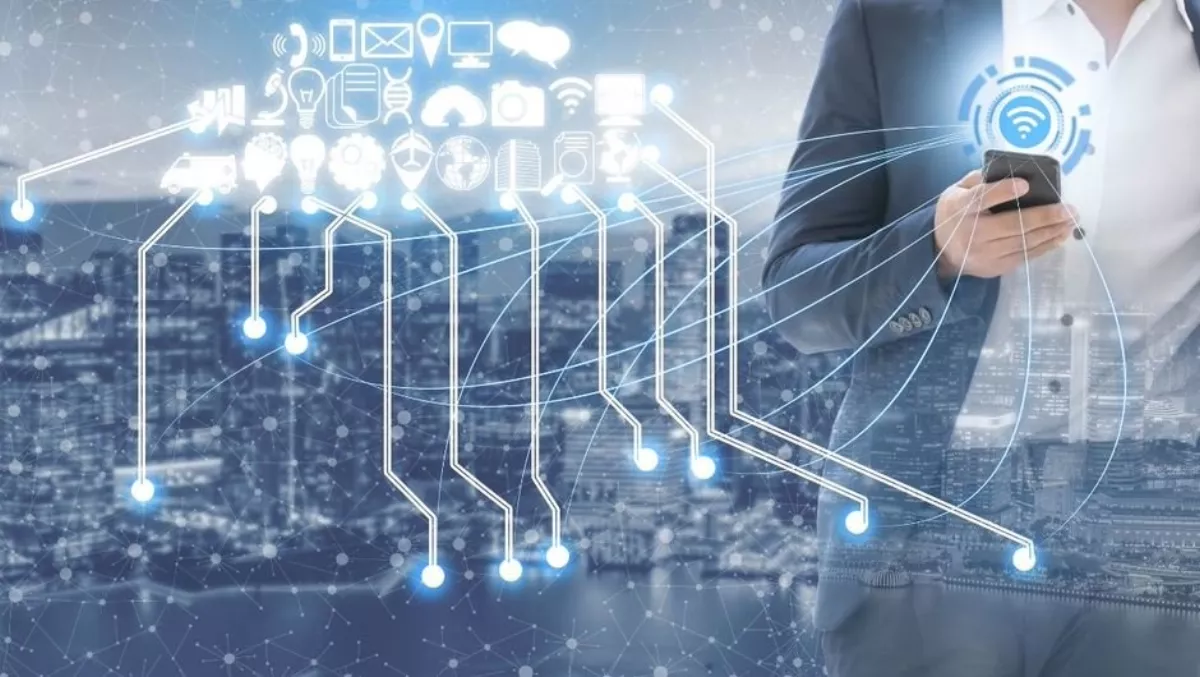 Oracle unveils business-ready blockchain applications
Fri, 26th Oct 2018
FYI, this story is more than a year old
To help customers increase trust and provide agility in transactions across their business networks, Oracle has launched Oracle Blockchain Applications Cloud. The new suite of use-case-specific SaaS applications enhances traceability and transparency throughout the supply chain.
Oracle Blockchain Applications are built with Oracle Blockchain Cloud Service and seamlessly connect with Oracle Supply Chain Management (SCM) Cloud, Oracle Enterprise Resource Management (ERP) Cloud and other Oracle Cloud Applications.
Modern supply chains generate millions of data points and thousands of daily transactions that need to be validated and confirmed. This limits the pace of business and exposes organizations to risk.
Oracle Blockchain Applications enable customers to track products through the supply chain on a distributed ledger to increase trust in business transactions, get better visibility across a multi-tier supply chain, accelerate product delivery and contract execution, and improve customer satisfaction.
Oracle's business-ready blockchain applications reduce barriers to adoption of blockchain and provide immediate business benefits to customers by improving trust and transparency in their business network and transforming their supply chains.
These applications are built with Oracle Blockchain Cloud Service, which was launched earlier this year. It helps organizations build blockchain networks to drive more secure and efficient transactions with their trading partners.
Oracle's blockchain platform has experienced tremendous momentum and has been adopted by many global organizations spanning a wide range of industries and verticals including transportation, supply chain and logistics, energy, retail and eCommerce, financial services, telecommunications, and public sector.
A few of the many organizations already using Oracle Blockchain Cloud Service include Arab Jordan Investment Bank, CargoSmart, SERES, Certified Origins, Indian Oil, Intelipost, MTO, Neurosoft, Nigeria Customs, Sofbang, Solar Site Design, and TradeFin.
"We are using Oracle Blockchain as our digital platform for shipment documentation, which helps us easily track and trace shipping transactions," said Lionel Louie, chief commercial officer, CargoSmart.
"Our goal is to help bring more trust and transparency into the industry. In fact, we expect a 65% reduction in the amount of time required to collect, consolidate, and confirm data from multiple parties. We also hope to streamline data from different documents by leveraging Oracle Intelligent Track and Trace.
Oracle Blockchain Applications also leverage the Internet of Things (IoT) connectivity and use embedded artificial intelligence (AI) features to leverage real-time data to improve the accuracy of data flowing in a customer's business network.
Oracle develops emerging technologies in unison to provide intelligent recommendations and better user experiences across the SaaS applications for supply chain, finance, human resources and customer experience.