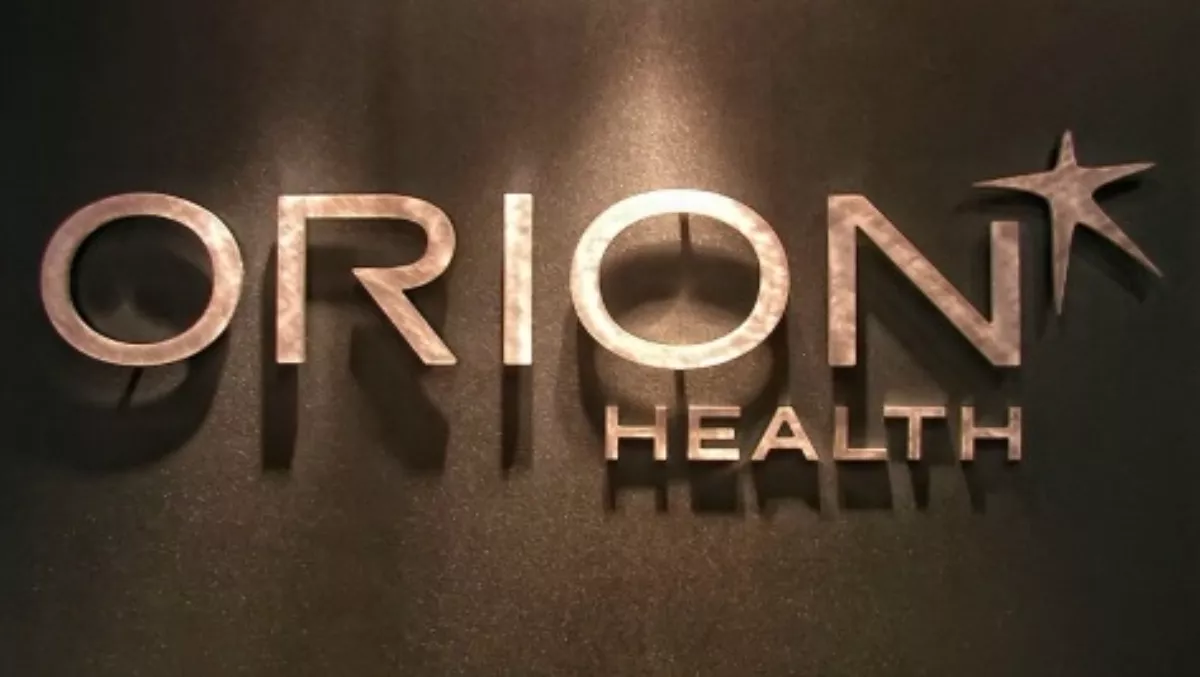 Orion Health reports $61M full-year loss, beats prospectus on recurring revenue
FYI, this story is more than a year old
Orion Health, the healthcare system software developer, reported a $60.8 million loss for the year to March 31, in line with its strategy to grow revenues before becoming profitable, and beat its prospectus forecast for annualised revenue growth.
The result was the first announced to the NZX since Orion's listing on the NZX on Nov. 26, in a $125 million capital-raising to assist the 22-year-old company to grow in global markets. Today's full financial statements follow a quarterly cash-flow report in late April that reported the company's annual revenues rose 7 percent to $164.1 million.
The loss includes writing off $10.1 million in deferred tax previously held on the company's balance sheet, and compares with a $1.1 million loss in the previous financial year, with the difference driven primarily by a 34 percent increase in operating expenses to $221.2 million. That reflected a 42 percent increase in spending on research and development, which totaled $48.7 million for the year, with staff numbers in that area increasing from 363 to 461.
The other big contributor to rising costs was general and administration expenses, up 30 percent to $46.4 million, reflecting a combination of exchange losses, increased people and security costs, and the opening of new offices.
On one of its most important metrics, growth in recurring revenue, Orion achieved 21 percent growth to a $53.7 million, slightly ahead of its pre-float prospectus forecast of $52.1 million.
The Orion share price fell 0.2 percent in early trading on the NZX to $4.84, having listed at $5.70 and stagged on listing to $6.27. They have traded to a low since listing of $4.35 twice this month.
The prospectus gave no prospective forward financial information beyond annualised revenue, and the company told investors that was because "recurring revenues currently represent less than one third of operating revenue and there is inherent uncertainty around the capture of customer contracts and the timing of their execution, and recognition of the associated revenues."
Recurring revenues are rising as the company moves to a subscription model for its products and away from one-time payment perpetual licences. Non-recurring revenues grew 2.2 percent in the year to $110.3 million. However, the company is targeting more than half its income to come from recurring subscription payments within five years. The company said it had one major recurring revenue win in the US market during the year, with the signing of Cal INDEX, a large healthcare administrator.
However, the US market was otherwise a drag on earnings, with revenues dropping 81 percent to $95 million, reflecting the move away from perpetual licences. A 24 percent increase in recurring revenue to $24.1 million helped offset the fall, but the US health sector was also undergoing regulatory changes, which also affected the US result. North American revenues fell from 66 percent of total group sales to 58 percent in the 2015 financial year.
The next largest market was Asia-Pacific, at $38 million, or 23 percent of sales, including New Zealand and Australia, followed by Britain, Ireland and the rest of the world at $30 million, or 19 percent of revenue.
Britain and New Zealand were "stand-out performers", delivering revenue growth of 60 percent and 23 percent respectively, the company said in a statement. Chief executive Ian McRae said the company was "especially delighted with the growth we have enjoyed in the United Kingdom with a good run of contracting activity with National Health Service Trusts and clinical commissioning groups."
"The changing US environment did cause a slowdown in contracting activity in the latter part of the financial year and we expect some volatility to continue as the market continues to adopt population health management solutions," said McCrae. "Transitions that are driven by new regulatory change traditionally create significant opportunities for companies like Orion Health, even if the timing of those opportunities is sometimes uncertain."
The Cal INDEX contract was significant because it was an example of the emerging model for "health insurers, or payers" in the US market, with a move away from fee-for-service models to "focusing on value-based outcomes."
Presentation slides included with today's results show the company experienced significant margin reductions in two of its three reported operating segments. Margins for implementation services, worth $71.5 million in the latest financial year, fell to 13 percent, from $60.9 million, or 30 percent, in the prior year. The margin on managed services, totalling $30.5 million, fell to 10 percent from 26 percent.
Support services margins, worth $23.2 million in revenue, rose to 84 percent from 81 percent. The decline in implementation services margin entirely reflected US market performance.
The company gained "a significant number of large-scale US customers" in the 2014 financial year and the "challenge of scaling implementation capability adversely impacted margin" in the year just ended, with margins expected to improve this year.
"The fact remains that the health information technology market is huge, estimated to be worth nearly US$57 billion by 2017," said McRae. "Globally we are seeing a preference shift towards population health management solutions and we believe Orion Health is the only vendor taking a scalable whole-of-platform approach to market. We have significant experience in the key market segments of big data, disease management and care coordination, all of which are expected to grow at faster rates than the rest of the health infotech sector."
The company was "well-funded for continuing growth", with $95 million in cash, cash equivalents and term deposits held at balance date.
Related stories
Top stories