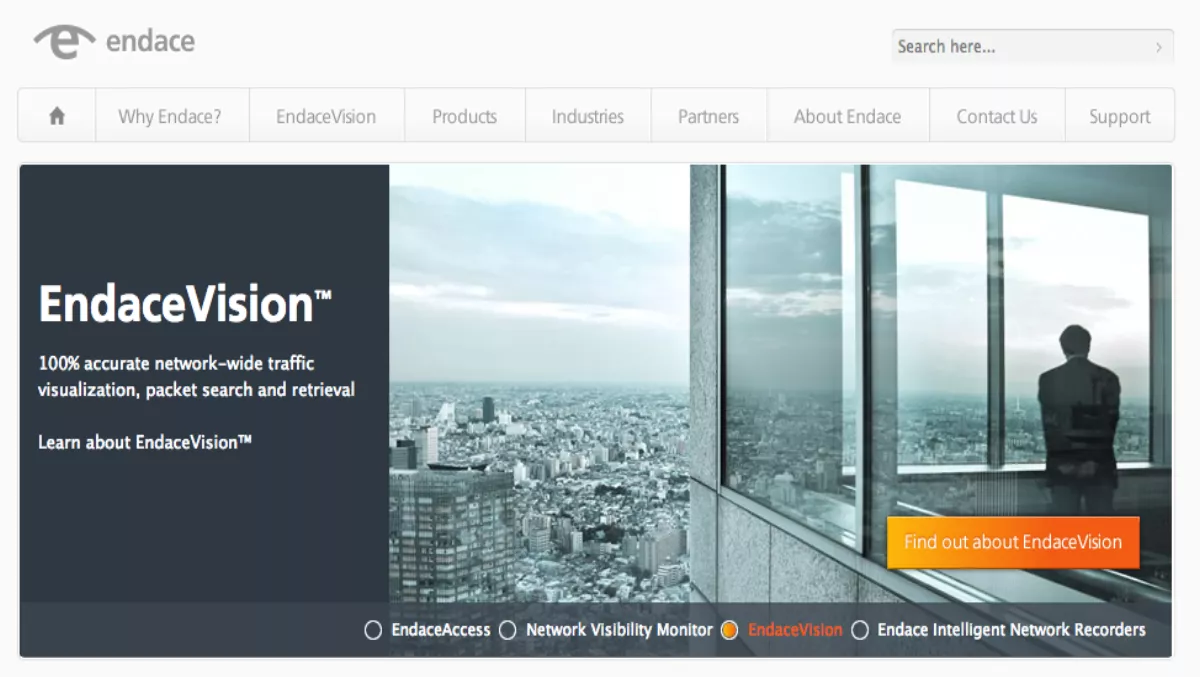 Overseas takeover bid for New Zealand's Endace
Fri 7 Dec 12
FYI, this story is more than a year old
Endace Limited has received a cash takeover offer from Emulex Corporation.
The Endace board says it received the notice from El Dorado Research Ventures Limited, a wholly owned subsidiary of Emulex Corporation, stating their intention to make an offer under the New Zealand Takeovers Code to purchase the company.
Offering £5.00 in cash for each share, the potential deal represents a 65% premium to the mid-market closing price per Endace share last night of 302.50 pence, valuing the share capital at approximately £80.7 million.
Endace says the offer is subject to a number of conditions and is expected to be despatched to shareholders on December 21.
"The Endace team is excited to be joining forces with Emulex," says Mike Riley, CEO, Endace.
"Our companies share a common vision and have a strong cultural affinity.
"Together, we will create a new generation of network visibility solutions and take them to a global market.
"The combined strengths of Emulex and Endace will provide our customers with industry-leading solutions to connect, monitor and manage high-performance networks in the world's most demanding data centre environments."
Following an approach by Emulex, Endace says it agreed to provide the company with the opportunity to perform due diligence on the business.
Upon completion of the due diligence, Emulex entered into lock-up agreements with chairman and co-founder Dr. Ian Graham in respect of his holding of an aggregate of 1,133,705 shares (7.45%) and Mike Riley, CEO, in respect of 593,953 shares held under option.
The company has also received commitment letters from the two other directors who are shareholders in respect of an aggregate of 454,568 shares (2.99%), as well as receiving expressions of support from another founder of the business, Selwyn Pellett in respect of 896,982 shares (5.89%).
Emulex intentions:
Emulex views the acquisition as an opportunity to enhance its network product offering through Endace's market-leading network visibility and intelligent network recording solutions.
The company says it intends to retain and respect the organisational culture, history and achievements of Endace, including the company brand and businesses in New Zealand.
Emulex says it values the technical expertise and capabilities of Endace, its management and its employees.
With this in mind the company intends to support the employment policies of Endace, and exert its best efforts to retain key personnel consistent with business needs as well as retaining in New Zealand the existing Endace research and development activities.
This will include the promotion of Endace in New Zealand as an International Centre of Excellence for ongoing research and development into Intelligent Network Monitoring and Recording. It is Emulex's intention to maintain Endace's offices in New Zealand.
"This acquisition provides Emulex with a strategic entry point into the network performance management space at a disruptive point in time, as speeds move to 10Gb, making network visibility from end-to-end a critical requirement in a converged network environment," says Jim McCluney, CEO, Emulex.
"Acquiring Endace aligns with our software-defined convergence strategy, doubles our total addressable market and places Emulex in another high-margin, high-growth market.
"Excluding transaction related expenses, we expect the acquisition to be neutral to our non-GAAP earnings per share for fiscal 2013 and accretive at the beginning of fiscal 2014."
Endace's independent directors' recommendation:
The offer price of £5.00 per share represents a premium of 209%, with Endace's deputy chairman John Scott saying:
"I believe this is a compelling offer for Endace and its shareholders.
"Endace has been quoted on AIM since June 2005, during which time it has recorded some remarkable successes; since the 04/05 financial year we have increased sales tenfold, sold to a loyal, top tier global client list, and built a world-class technology.
"As a relatively small independent technology company competing in a large and growing market, joining forces with Emulex makes excellent sense, and is a very satisfactory outcome to the process of evaluating our strategic options."
An analyst presentation will be available on the Endace website later today, click here for more information.