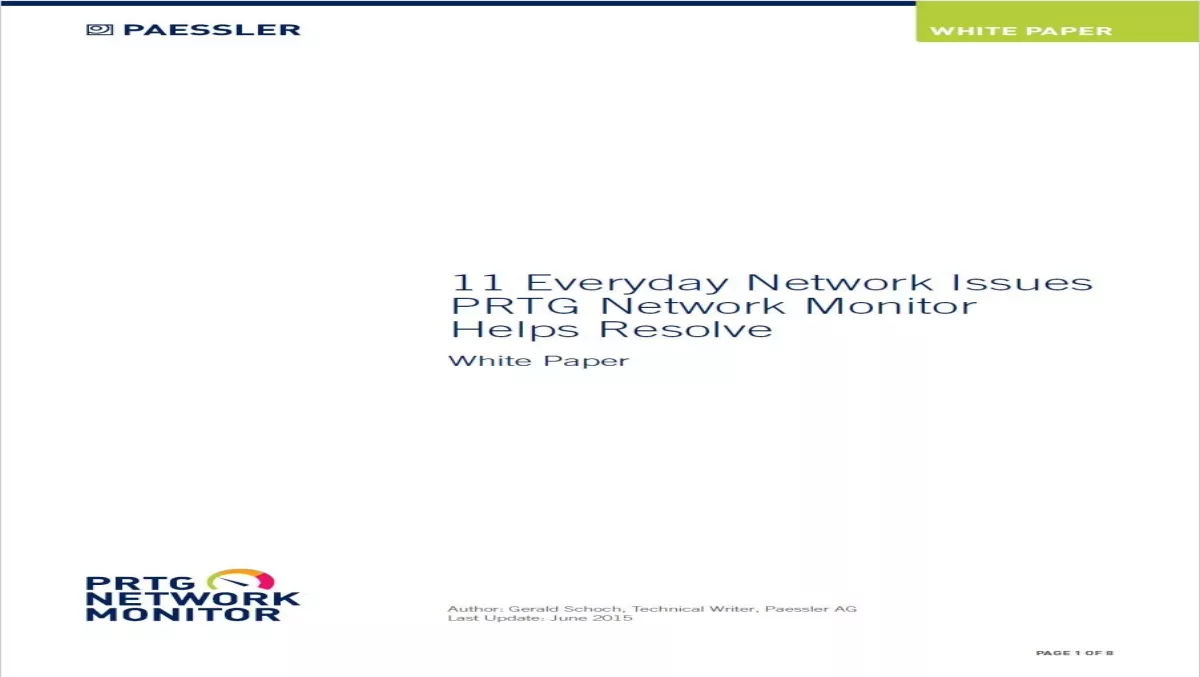 Paessler protects world's most precious computing artefacts
FYI, this story is more than a year old
Remember Colossus, the supercomputers that helped to break the Lorenz cipher back in World War II? What about WITCH, the world's oldest working computer?
These historical artefacts are housed in the National Museum of Computing. As you can imagine, these legacy machines require close monitoring to keep them working long into the future.
In fact, the Museum has a 'duty of care' to ensure artefacts must remain fully functional for the next 100 years.
"Colossus can get hot enough to melt its own solder! The logical solution would be to install air conditioning, but the museum has chosen not to do that because it is not true to the experience of the ladies who actually worked here in the Second World War," museum staff told Paessler.
Without air conditioning, The National Museum of Computing must keep a close eye on environmental factors like temperature, humidity, and UV light levels. To do that, the museum uses technology and network monitoring to ensure everything is performing its best.
In the past, museum staff had to determine if a room was too hot, too cold, too bright, or too damp and then take action like opening a window or turning the machines off. The completely manual process was not efficient, or optimal.
The National Museum of Computing then chose to implement an automation system that is more accurate and timelier.
It chose Paessler's Sigfox-ready PRTG monitoring devices and software, coupled with Sigfox global WPWA Network for IoT. These provide complete hardware, software, and connectivity that is able to monitor the environment and warn museum staff if factors get close to their thresholds.
"PRTG allows us to set thresholds on the various environmental factors and sends us alerts when we are closing in on those thresholds," says National Museum of Computing head of learning, Claire Marston. "It allows for much more precise monitoring to proactively manage and mitigate risks to our collection.
Paessler and alliance partner Sigfox worked together to build an internal IoT network to ensure that the museum's 14 rooms are monitored in real time, 24/7.
The combination of Sigfox technology and Paessler's PRTG ensures data is not only collected securely but is visualised in a single view. PRTG also detects if the sensors stop working, which is essential to the overall management of the museum's environment.
The National Museum of Computing also focuses on protecting museum visitors too, but not in the way you would expect.
The museum offers 'Relaxed Openings', in which children on the autism spectrum can visit after opening hours when sensory overload is at a minimum. Noise can be a major stress point for those with autism, so the ability to know when a room is quiet is of huge benefit to families and visitors.
PRTG is set up to monitor sound levels in rooms. It also helped to build a visual traffic light dashboard that can help visitors map their tours accordingly.
Paessler AG's award-winning PRTG Network Monitor is a powerful and easy-to-use unified monitoring solution.
To find out more about how you can work smarter with network monitoring, visit Paessler's website.