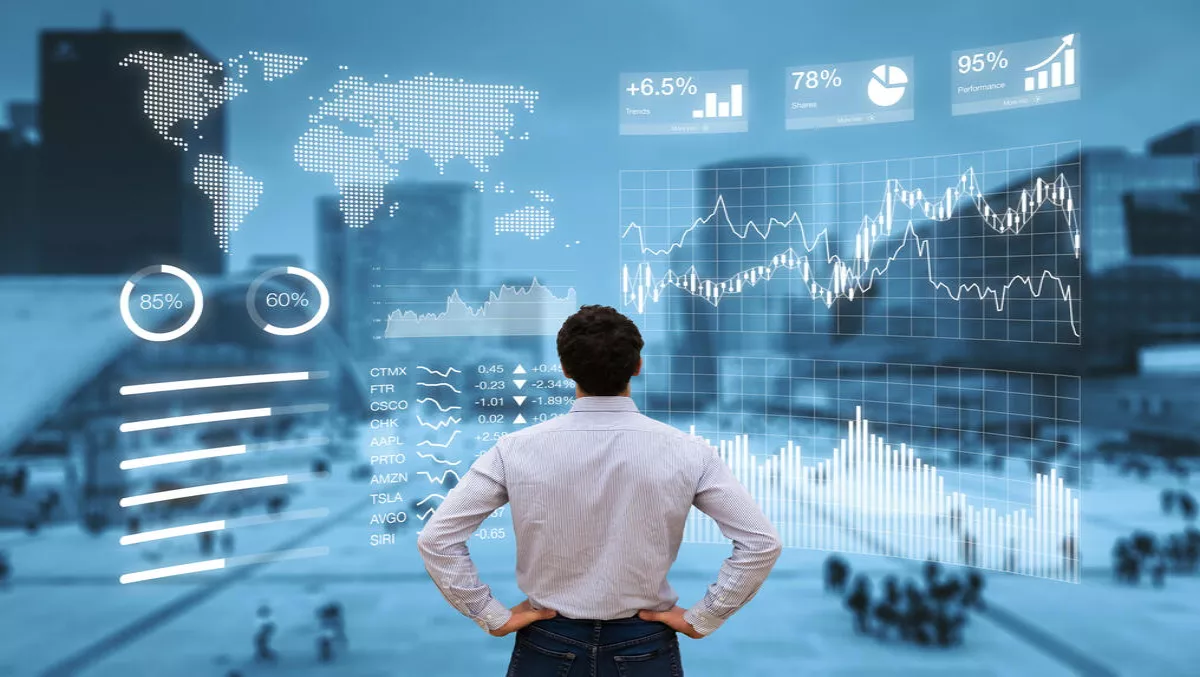 Paessler unveils new 'PRTG in the cloud' network monitoring service
FYI, this story is more than a year old
Paessler AG has unveiled its 'PRTG in the cloud' network monitoring service, an extension of its existing PRTG solution designed specifically for cloud-based IT environments.
Paessler describes PRTG in the cloud as a comprehensive and unified network monitoring service that combines the capabilities of PRTG Network Monitor with the flexibility, economy and security of the cloud.
The company says PRTG empowers network administrators to continuously monitor the health and performance of their entire infrastructure - including networks, systems, hardware, applications and devices.
The service provides the capacity to deploy on premises, in the cloud, or in hybrid environments that include physical and virtualised assets.
Dirk Paessler, the company's CEO says, "Our goal has always been to make network monitoring as simple and effective as possible.
"With PRTG in the cloud, we are providing even greater flexibility, ease of use and more choices to network administrators - all while saving them time and eliminating tasks that come with any on-premises deployment," he says
"We will continue to offer and fully support PRTG on premises as it has always been deployed, but we're confident that PRTG in the cloud will quickly emerge as a favourite solution for many of our customers."
The solution uses feeds from over 200 pre-configured sensors and features customisable dashboards that reveal critical information, including real-time performance and network health intelligence.
PRTG is designed to ensure that administrators are the first to know when a problem arises, with real-time alerts sent out whenever any pre-determined performance thresholds are met.
The solution also integrates with custom sensors, including IoT driven machines, through a straightforward API.
Today, more than 200,000 network administrators, including those at small businesses and medium-sized enterprises across all industries, rely on PRTG for peace of mind, and to ensure their IT infrastructure always works as it should.
PRTG in the cloud builds on the feature set of the on-premises solution while including benefits of a true cloud-based network monitoring-as-a-service solution, which include;
Amazon Elastic Compute Cloud (Amazon EC2): With PRTG in the cloud, administrators gain the inherent resiliency of Amazon's EC2, as well as the speed and security it's known for.

Fast and cost-effective deployments: No monitoring server or license is required for deployment. As network administrators add PRTG's Remote Probe into their network, they can use up to 200 pre-configured sensors within 60 to 90 seconds.

Scalability and flexibility: PRTG in the cloud makes it easy to immediately scale monitoring activities and the number of sensors in use.

Extensive customer support service: With real-time insight into what you're seeing in your network, PRTG's experts can provide timely and immediately relevant information and insights as the need arises.
PRTG in the cloud is available now.
Related stories
Top stories