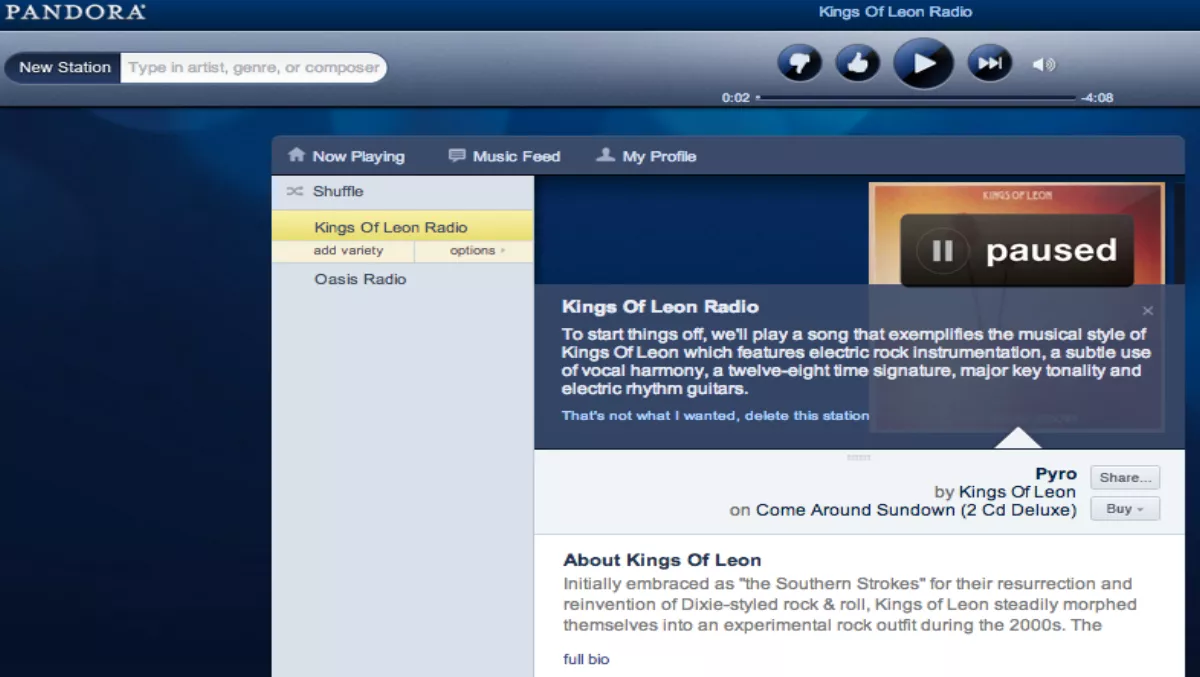 Pandora Internet Radio launches across ANZ
Wed 12 Dec 12
FYI, this story is more than a year old
Radio service Pandora is now fully live in Australia and New Zealand, with access available via smartphone apps for iOS and Android devices, in addition to the Web-based player.
The leading U.S. service in the U.S. says it is "reinventing how people enjoy music by offering the best personalised radio experience in the world, allowing listeners to easily create stations based on their musical tastes across hundreds of genres."
Holding a database that has taken over a decade in the making, Pandora represents the music of over 100,000 artists, the majority of whom are independent.
"After years of preparation and anticipation we are absolutely thrilled to fully launch Pandora internationally in Australia and New Zealand," says Tim Westergren, Pandora Founder and chief strategy officer.
"Personalised radio is a wonderful medium for listeners to enjoy music they know and discover music they'll love.
"Now we begin the incredibly exciting process of connecting the 100,000-plus working musicians in the Pandora catalogue with millions of new listeners.
"With the huge number of mobile device users in Australia and New Zealand, we anticipate fast adoption of our free mobile apps that allow people to listen to their personalised stations on the go, wherever they are."
Pandora has also curated genre stations of Australian and New Zealand-specific music across a variety of genres including today's hits, singer-songwriter, roots and reggae dub, indigenous, classic pub rock etc.