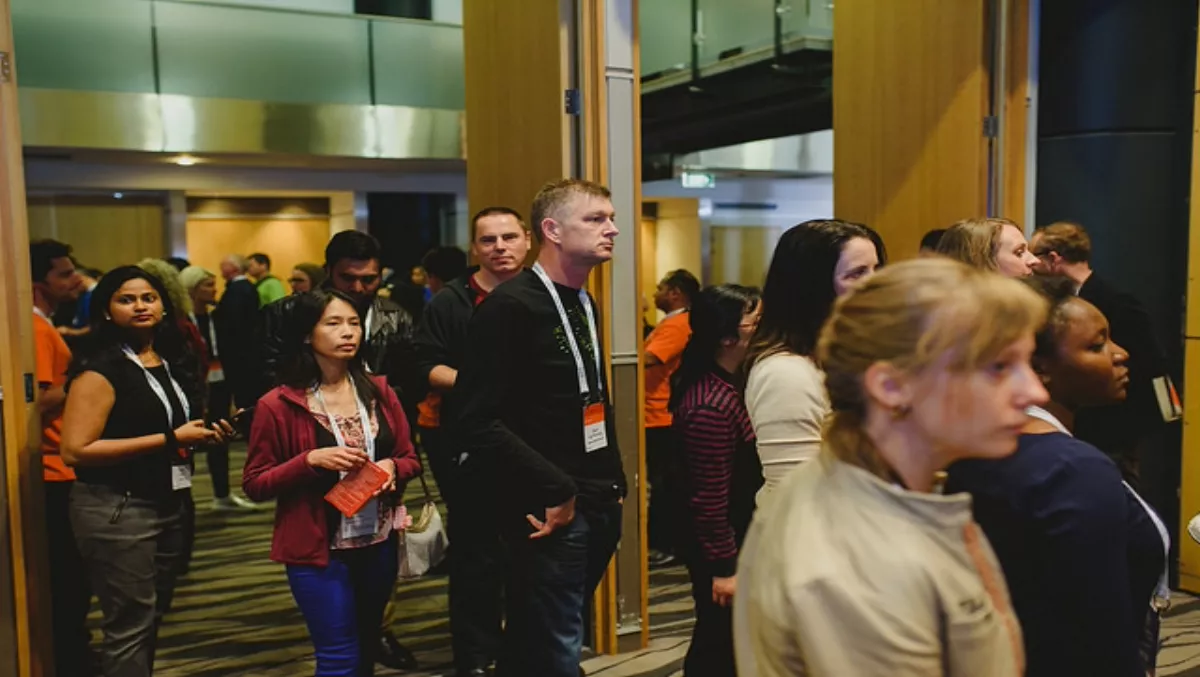 IN PICS: Microsoft Ignite NZ 2016 - Day 3
By Sam Worthington,
Thu 27 Oct 2016
FYI, this story is more than a year old
This year marks Microsoft Ignite New Zealand's 21st birthday, so what better place to celebrate than at SkyCity in Auckland.
The event kicked off on Tuesday and has its last day tomorrow with attendees from all corners of the tech industry - Infrastructure Specialists, Sys Admins and Engineers, Database Administrators/Architects, Opps Managers, IT Managers, IT Technicians, Service Delivery Managers, BI Consultants, Solutions Specialists and Network Managers.
Today saw the popular Women in Tech session where panellists spoke of equality, diversity and bias in the workplace and daily life. Kaye Harding of Datacom lead the session while Sonia Cuff and Kaye Harding shared their Microsoft journeys, and talked about how the company has worked towards deleting the status quo.
Damian Sharkey from Westpac was another panellist, he mentioned overcoming the unconscious bias that still exists in organisations - which all panellists could agree upon.
Stay tuned for more content from Microsoft Ignite New Zealand 2016.