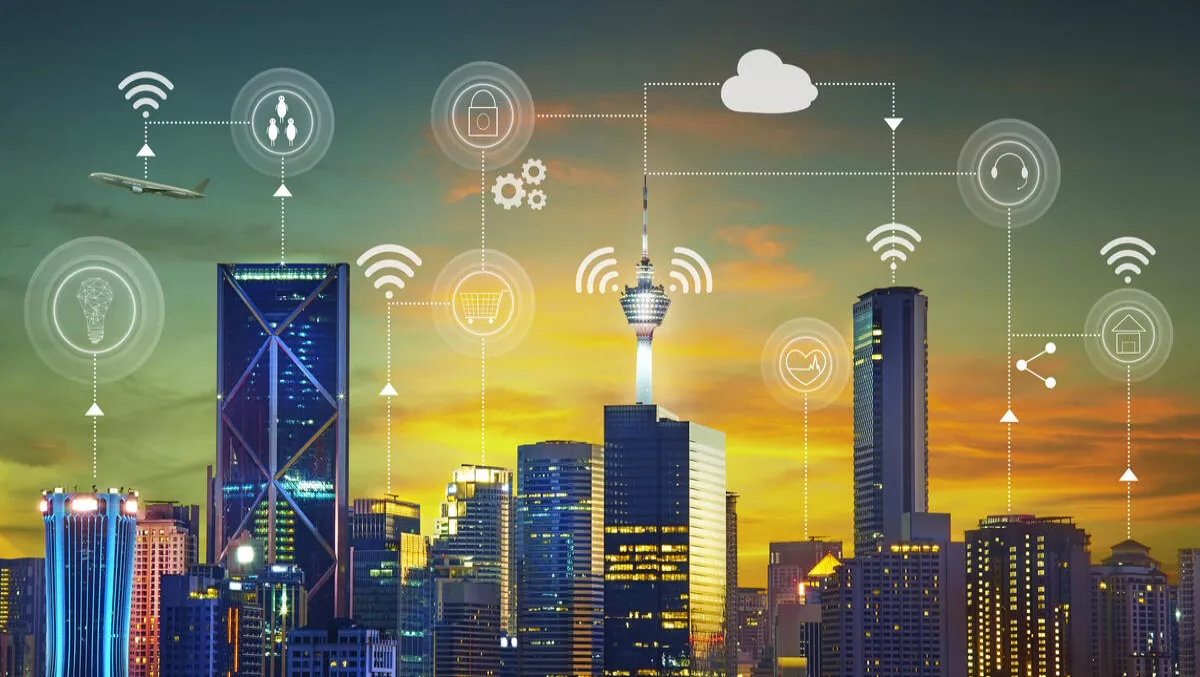 IoT: How the right upfront decisions can mean better performance, scalability and security
FYI, this story is more than a year old
Internet of Things (IoT) applications seem to be hot on the enterprise wish list.
Businesses want to increase customer engagement, gather useful product and marketing data and, in the end, win customer loyalty and new business.
Unfortunately, every day brings new press reports of privacy invasions or worse.
Stories about TV sets monitoring viewing habits, researchers commanding automobiles to stop on public roads and cellphone cameras spying on their owners have raised customer concerns.
While security is a hot topic for the architects of IoT devices and applications, good IoT infrastructure planning shouldn't stop there, and should also include best practices for IoT interconnection at the digital edge.
Things to consider during the IoT design phase
Although not exhaustive, here are a few priorities that should be part of your IoT planning process:
Privacy — Customers should be informed about private data collection. What information is going to be collected? How is data going to be protected in transit or at rest in the network or in the cloud? When should customers have an opportunity to opt-out?
Analytics — The value that an enterprise can derive from an IoT implementation is entirely based on the power of the insights it derives from the data. Is there a plan in place to analyze both the operational and customer data? What outside sources of data could be leveraged to augment the data your company collects directly? Can the data collected be used to speed up key processes like product updates or maintenance? Can this gathered data be integrated with established systems to provide the enterprise with a deeper understanding of customer requirements and preferences?
Sensors and Devices — The power of IoT comes from our ability to collect information from a broad range of devices and sensors. The challenge comes from collecting and managing the data from thousands or millions of sensors and devices that are located in multiple regions. How will the data from devices in the field be collected and analyzed? How will your company manage quality of service and latency over huge geographic areas? How will the data collection processes scale?
Best practices to consider when planning IoT interconnection
IoT business environments cannot function without a robust and resilient interconnection backbone at the digital edge. Paying close attention to the following factors and best practices early in your IoT planning will ensure your IoT connection capability is fast, safe and scalable:
Scale — How much traffic will IoT applications generate on your network? Will your established network be able to effectively scale to address growing IoT workloads? Will it be able to meet the latency requirements of the applications?Begin driving up bandwidth efficiency now by seeking out high-speed, low-latency connections that will enable your future IoT infrastructure to elastically scale, with greater throughput and no bottlenecks.
Gravity — Where will the computational and data management resources that support the IoT workloads reside in your network? Can these resources be brought closer to intelligent client systems to reduce overall network load, improve latency and provide your end users with the best possible performance?Bringing your compute and applications close to where the users and data reside will put you in a position to maximize the quality of user experience and leverage time-sensitive IoT opportunities.
Integration — How many different services and microservices will you want to integrate to create an IoT application?
What suppliers with established integrated IoT platforms are available to help?
Consider placing your IoT infrastructure on a multi-vendor integration platform to gain secure and efficient integration with provider-neutral flexibility.
Security — How sensitive is the data your IoT workloads will process? Will this require dedicated or private links?
How will various types of attacks be handled? What will be done to compartmentalise the data flows to reduce potential data loss if there is an attack?
Can the "surface area" be reduced through the use of an integrated IoT platform that would also reduce enterprise exposure?
By deploying dedicated/private links, keeping attacks isolated and localised, and compartmentalising traffic flows, you can dramatically reduce your enterprise exposure.
Take the time now to plan out your long-term enterprise IoT infrastructure strategy so it doesn't grow organically in the wrong direction.
Start with a plan to enable fast, secure and scalable interconnection, out at the digital edge, to put your enterprise on the right IoT path.
Article by Chiaren Cushing, Equinix blog network