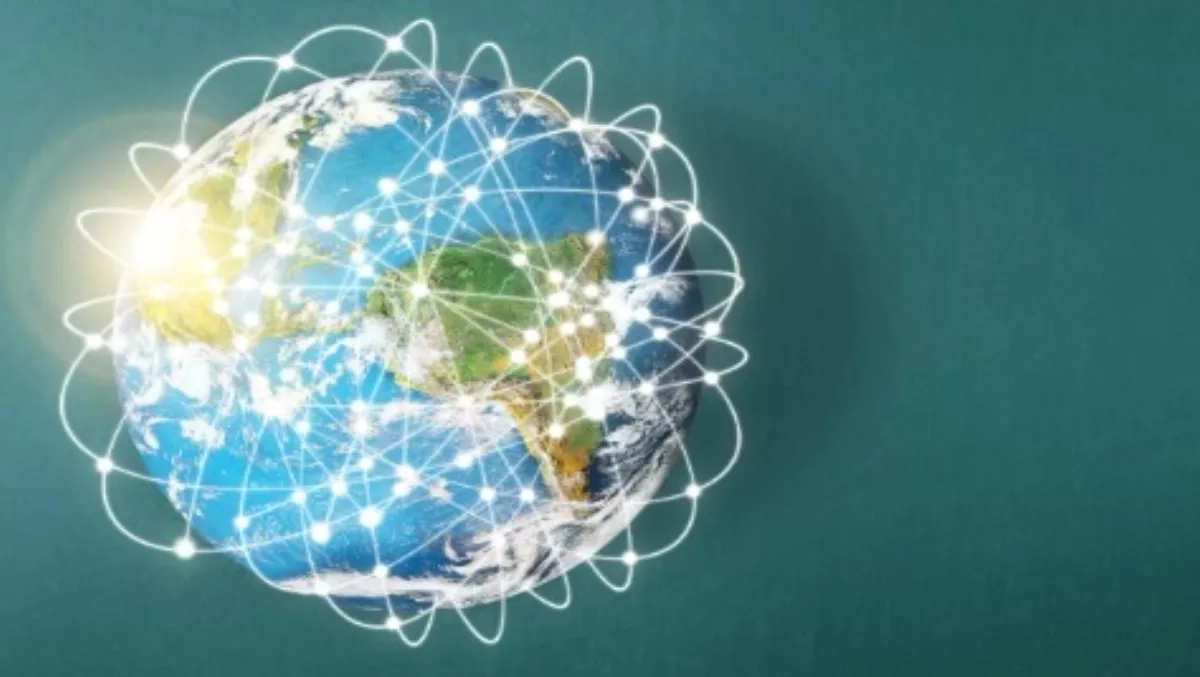 Plantronics and the next generation of unified communication
By Catherine Knowles,
Wed 29 Oct 2014
FYI, this story is more than a year old
In the early 1960s two airline pilots, Courtney Graham and Keith Larkin, set out to create headsets that would rival the heavy and cumbersome models widely used. The pair effectively created the first lightweight communication headset and Plantronics was born.
Plantronics continued to pave the way for communications. In 1969, Neil Armstrong spoke the famous words, "That's one small step for man, one giant leap for mankind" using a Plantronics headset and today 100 percent of the Fortune 100 companies use Plantronics devices.
What began in a garage is now a global company that specialises in a whole range of communication end points. These devices are used by businessmen on the go, contact centre workers and people who want to be entertained and get in touch with their loved ones.
"Wherever you need to hear and be heard, you will find a Plantronics device," says Christopher Thompson, Vice-President, Enterprise Product Marketing, Plantronics.
The telecommunications sector is one that Plantronics is especially strong. Leading providers of data, communications and security products such as Atlas Gentech, who partner only with leading powerhouse brands, turn to Plantronics. For Atlas Gentech, this brand is a key part of providing a complete technology solution, vast knowledge and services second to none.
The growth of contact centres and changing needs have inspired the newest generation call centre products: the EncorePro 500 series.
As compared with the early days of switchboard operators, where, prior to Plantronics, workers had to spend three months strengthening their neck muscles for the heavy headsets of the day; today, Plantronics provides devices that are optimised for comfort, intelligibility  and usability and have a range of special features.
Today customers are coming to call centres with more information and more power, says Thompson, and the headsets have been designed to meet the specific challenges of customer service.
"Think about how you communicate with people today," says Thompson. "You communicate less with your voice, it's more about social media, text. When voice occurs it's typically more valuable, complex situation or when you have something meaningful to say. This is high value, necessary communication."
The EncorePro 500 Series is made up of three products. The EncorePro 510/520 is the headset device perfect for contact call centre workers; the EncorePro 530 is a the lightest design and suits people on the move; and the EncorePro 540 is the adaptable and adjustable model that can be worn over the head, behind the neck or over the ear.
All of the new products have ergonomic design and are completely stylish and robust. They have a flexible boom with positioning guides; a next-generation, noise-cancelling microphone; wideband audio with SoundGuard technology, an adjustable fit, quick disconnect and more.
Wideband audio brings a broader, more immersive audio experience. It is tuned to amplify higher frequencies and enables users to hear tone and inflection. Verbal subtleties, where most of the message is conveyed, can be picked up through these devices.
This makes it easier to understand what people are saying and gives a richer experience than a traditional call, says Thompson. Call centre workers can get their correct intent across the first time and become customer service super heroes.
Along with these headsets, the new DA Series USB digital audio processors for Plantronics headsets were announced. These incorporate user controls such as the ability to answer a call, mute and adjust volume. On top of this, all of these devices are supported by the Plantronics Hub and contain firmware that can provide notifications and information about specific employees, usage events and calls.
The EncorePro 540 and Encore 530 are available right now and the EncorePro 510/520 and DA-80 USB Digital Audio Processor will be available in December.
Each one of these products is the result of hundreds of hours of research and testing. "A phenomenal amount of effort goes into making secure and comfortable headsets," says Graeme Gherbaz, Managing Director, Plantronics Australia and New Zealand.
Plantronics compiled hundreds of hours of video of contact centres as one part of the research phase. The research team studied details such as where people place the microphone when talking to customers, how they adjust their headset throughout the day, and the primary issues they have with regular headsets.
This helped Plantronics understand and think of the context of the situation the devices are going to be used. Contextual awareness enables Plantronics to create adaptable and usable products. "We build products that are perfect for their intended use," says Thompson, "and we're passionate about them."
Another key aspect in the testing phase is understanding the ear. To make the devices comfortable, every single aspect of the headset was physically tested on every type of ear you can imagine.
"Ears are as unique as fingerprints," says Gherbaz. In order to better understand this part of our body, Plantronics has conducted the world's most comprehensive study of the human factors of the ear.
The company has a 'wall of ears', which consists of rubber ears of every variety, based on real ears of Plantronics employees. Part of the alpha trial involves a test on the real employee - they wear the device for eight hours and provide feedback.
Plantronics aims for a 95 percent fit, says Gherbaz, whereas other providers often have a much lower percent fit. "This is a little bit of magic," says Thompson.
Before they are shipped out, every single headset is 100 percent tested and goes through a full acoustic profile.
"It's high reliability. When we ship something our customers know our products will work," he says.
"Whether you're in air traffic control or NASA, our heritage is very much about high reliability and getting it right," Gherbaz says.