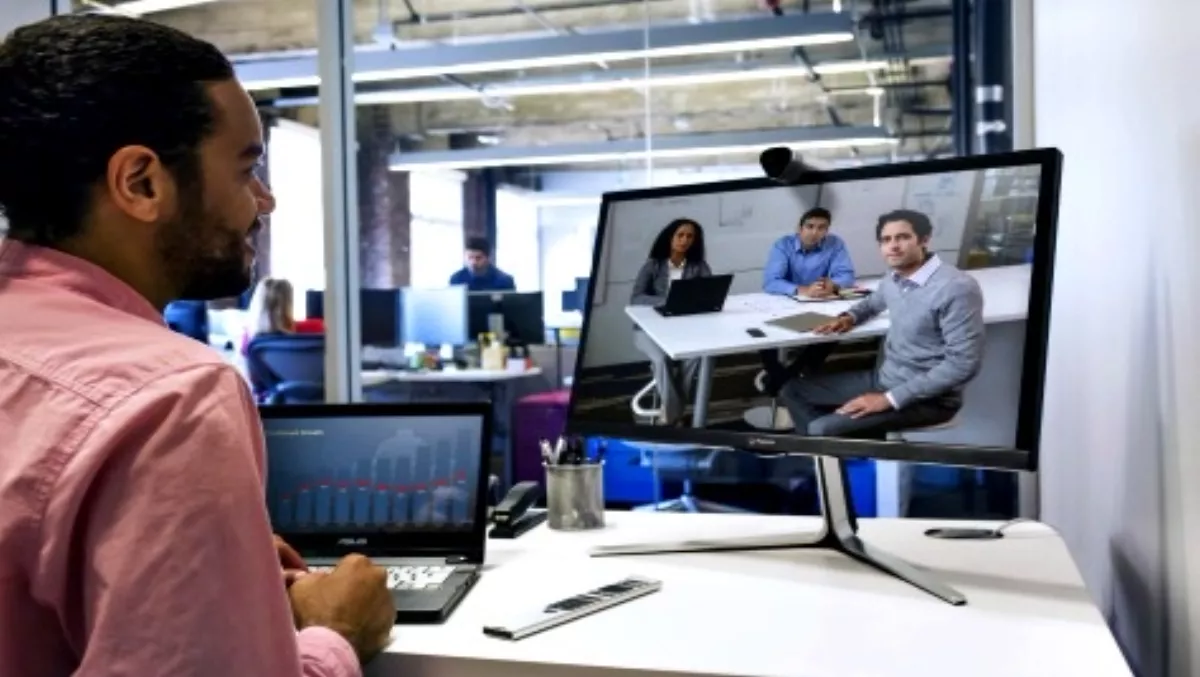 Polycom: Creating the workspace of the future
FYI, this story is more than a year old
Polycom focuses on creating the modern workspace with video collaboration solutions, and has recently released two new Polycom RealPresence Group Series products.
Frost and Sullivan predicts 'huddle rooms' will reach into the tens of millions by 2020, due to greater emphasis on open office spaces.
This has created demand for high-quality voice, video and content collaboration solutions specifically designed for these kinds of ad hoc meeting environments, says Polycom.
The Polycom RealPresence Group Convene video collaboration solution is designed for small workspaces, including huddle rooms, personal workspaces and open office environments.
Paul Newell, Polycom vice president ANZ, says, "Australia and New Zealand is one of the most significant markets for Polycom within APAC, consistently leading the charge in technology adoption.
"We believe our new Polycom RealPresence Group Series solutions, that help companies transform small and often open plan workplaces into collaboration hubs, will be well received in New Zealand.
"These collaboration hubs create instant 'pop-up' meeting rooms while also enabling organisations to make smarter use of their real estate footprint, reducing the need for large scale meeting spaces. Highly attractive, given the current shortfall of affordable inner city real estate."
Rob Arnold, Frost and Sullivan Unified Communications and Collaboration program manager, says, "We are seeing a lot of different approaches to outfit huddle rooms with visual collaboration solutions.
"Many of these require sourcing codecs, cameras, monitors and more from multiple providers.
"This raises potential usability, management and support issues that can cancel out any perceived cost savings. Polycom's approach delivers robust features that users want without compromising the control that IT needs."
The Polycom RealPresence Group Series is designed to be customisable, with a single or dual screen display and tabletop stand or wall mount, and the complete system also integrates natively with Microsoft Lync 2013.
Polycom RealPresence Group Convene works with the Polycom RealPresence Group 500 and the new Polycom RealPresence Group 310 video collaboration solutions.
With the Polycom RealPresence Group 310 solution content can be sent and received in up to 1080p60 quality and is shared through direct HDMI or VGA connections, or by using the Polycom People+Content IP application.
This allows participants to share a range of content, including animations, videos, diagrams and drawings.
Polycom SmartPairing technology allows people to share and annotate on documents from their mobile devices or PCs wirelessly.
The solution is coupled with the Polycom EagleEye IV camera, Polycom NoiseBlock audio technology, and Polycom EagleEye Producer technology, which automatically frames participants using facial recognition.
The Polycom RealPresence Group Convene and Polycom RealPresence Group 310 video collaboration solutions are now available.
"Organisations are looking for voice, video and content collaboration solutions that can change with their workplace and meet the needs of employees today, tomorrow and well into the future.
"Polycom RealPresence Group Series solutions give both IT and end users the flexibility to collaborate in any type of office environment, including huddle rooms and personal workspaces," says Ashan Willy, Polycom Worldwide Systems Engineering and Product Management senior vice president.
"New Zealand businesses are nimble and continue to punch above their weight when it comes to new technology deployments.
"We get the most traction with our NZ based customers, when we are helping them innovate their business processes or rebuild these processes to create what can only be described as true workplaces of the future.
"This means helping their organisation to maximise resource particularly talent, reduce costs, and increase productivity," says Newell.
Related stories
Top stories