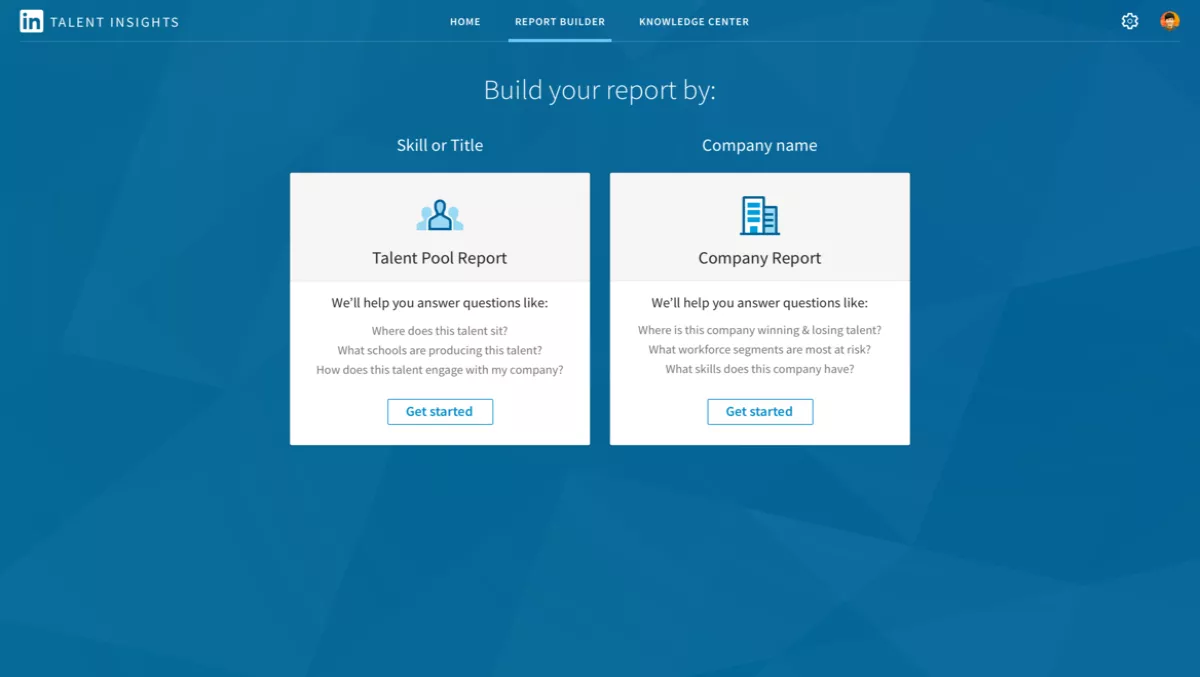 The power of data: LinkedIn launches new recruitment tool
Mon, 9th Oct 2017
FYI, this story is more than a year old
By Julia Gabel, News Editor
Data is important. It's how you measure performance, make daily decisions and plan for the future.
Just in the past year, LinkedIn claims to have had more than 10,000 requests from companies across the globe asking their team for data insights to three common questions:
What are the best emerging cities to hire engineers?
Are we losing critical skills to other companies?
How does my employer brand compare to to my peers?
This is what motivated the design of LinkedIn's new product, a self-service tool that gives users direct access to rich data on talent pools and companies.
LinkedIn Talent Insights is here to answer these questions by collating the information employees need to recruit and manage talent more strategically.
To do this, LinkedIn Talent Insights gives businesses access to two types of reports: the Talent Pool report, and the Company report.
The Talent pool report
With this report, employers will be able to define and understand the specific talent they're interested in.
Some of the key insights users will gain include:
Where does this talent live and what companies and industries does this talent work in?
How difficult is it to hire the talent you're looking for?
What schools are producing this talent?
How is this talent engaging with your company on LinkedIn?
The Company report
This report helps companies understand how well they are doing in attracting and retaining talent, while providing insights to improve branding and recruitment strategies.
Some of the key user insights include:
How a company's workforce is distributed by function and geography?
Where a company is gaining talent from and losing talent to?
Which skills at a company are growing the fastest?
What schools a company is hiring talent from?
The reports feature easy-to-understand visualisations of data that's ready to be exported and shared with business leaders and stakeholders.
Insights are delivered through an intuitive interface, similar to LinkedIn's other platforms like LinkedIn Recruiter.
The product is also completely self-service - which means that users can access data anytime of the day, or night.
With seamless integration with LinkedIn Recruiter, users can collaborate directly with team members by sharing insights and inviting colleagues to work on projects together.