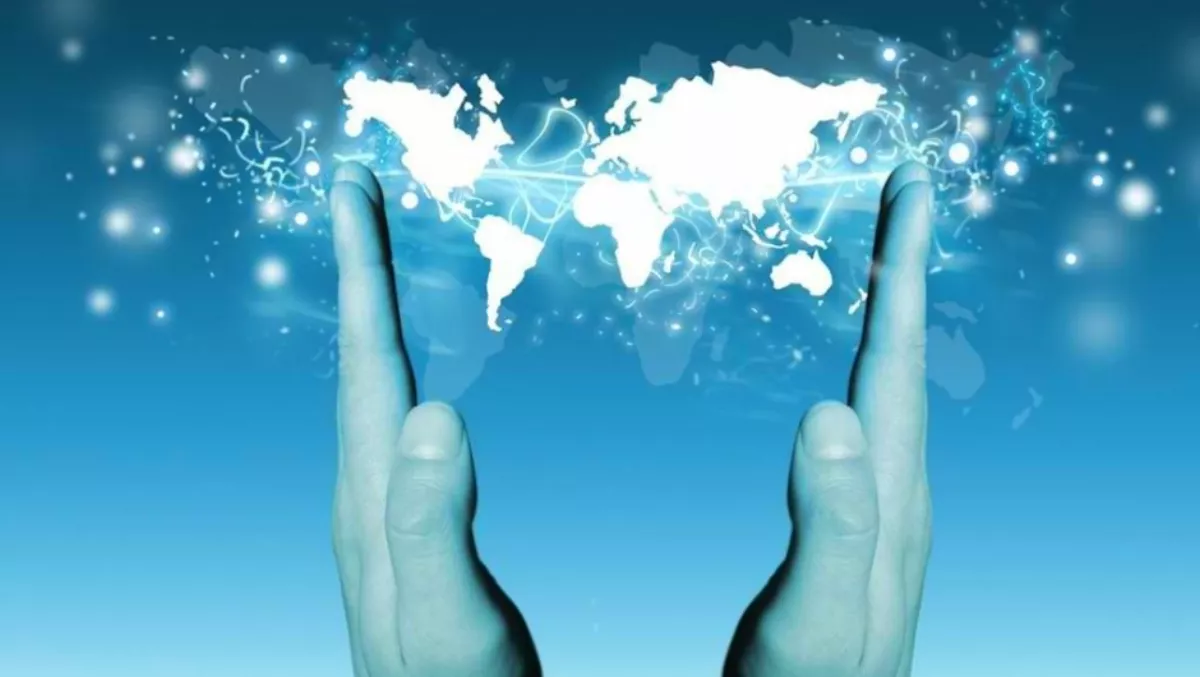 Predictions 2016: Awakening the force in your data centre
FYI, this story is more than a year old
A long time ago, in a galaxy far, far away, an epic battle raged between the Jedi Knights and the dark side. In today's business world, there's a lot that can be learned from Star Wars.
It promotes the value of knowledge in defeating the things that hold us back. So what does this have to do with our predictions for 2016?
Data Centers are on the move. Driven by new ways of doing business, these modern day engine rooms are migrating into the cloud.
Rapid growth in the volume and complexity of information these facilities need to deal with is putting them under relentless pressure. This is accentuated by changes in customer behaviour driven by mobile and social trends.
This is forcing businesses to rethink how they store and manage information. At the same time, there's a need to make better use of the data at their disposal to increase operational efficiency, improve customer experience and power innovation.
Here are five trends relating to the data center you should be watching in 2016 and beyond:
Clouds are rolling in
Obi-Wan Kenobi – "The Force is what gives a Jedi his power … it binds the galaxy."
Hyper-converged technologies unite traditionally separate elements into a single model.
Public cloud providers build their environments differently to enterprise data centers so they can scale rapidly and provide self-service capability.
Having experienced this agility and flexibility, a growing number of organisations we speak with want to replicate this functionality inside their own data center. This means using open source technologies and commodity infrastructure to build systems that automatically scale and provision.
It's been an attractive proposition for a while but was too expensive for most to consider because the concept required large teams of people to make it work.
Now hyper-converged technologies are collapsing traditional networking, server and storage environments into a single resource pool that emulates the architecture of large, public cloud providers. This will become the default model.
The industry is consolidating
The Emperor – "Now, witness the power of this fully operational battle station."
Suppliers will consolidate expertise and product lines to build full-service battle stations.
Researchers at IDC are predicting more than 30 per cent of today's technology suppliers will not exist five years from now. That's a startling number but there are a couple of reasons why this estimate is less aggressive than it looks at face value.
IDC bases its prediction on the rapid rate of digital innovation driven by cloud computing, mobile devices, advanced analytics and artificial intelligence. This is fundamentally changing business operations and some vendors will merge to reflect those changes. Others that are too slow to react will become increasingly irrelevant and fail.
More importantly, the supply chain is also collapsing in response to customer demand. Evaluating individual components to build a best-of-breed data center creates enormous complexity that increases operational costs and hurts agility.
If you think about owning a car you wouldn't buy the engine from one supplier, the wheels from somewhere else, the body from a third company and so on. Increasingly, enterprise technology buyers want to work with a smaller number of strategic suppliers.
New definitions of value
Han Solo – "Lando's not a system, he's a man!"
IT is moving beyond managing devices and systems to focus on solving problems for people.
Vendor consolidation, and a fundamental shift in how data centers are designed, has major implications for internal IT departments and the community of resellers that service them. Installing a few servers, doing the backups, patching, updating and refreshing equipment every few years is becoming a less viable business model.
Many customer refreshes are now migrating services into cloud environments, which have crippled that traditional revenue stream. We're seeing more resellers focus on becoming trusted advisors in specific vertical markets and recommending a suite of solutions tailored to the needs of those customers.
Those who keep trying to sell infrastructure and shrink-wrapped boxes are struggling and they'll eventually go out of business.
There's a similar shift happening within IT departments. Traditionally people had very specific technical skills but there's less need for them in cloud-based delivery models. Instead, IT teams need to build service catalogues, focus on the consumption model and manage service level agreements.
They're enabling the business to consume technology rather than spending all day managing devices and applications. Their greatest value now lies in driving the cultural change around how people consume services.
CIOs move into the boardroom
Yoda – "You must unlearn what you have learned."
A shift in perception is needed for CIOs to move into boardrooms.
More of the chief information officers we speak with are attending board meetings now and a smaller percentage are going to all of them. That wasn't the case two or three years ago but boards are realising how crucial digital expertise will be to the future success of their business.
This shift in perception is a precursor to CIOs gaining a permanent seat at the boardroom table as the focus of IT moves away from cost reduction to improving customer experience and enabling innovation.
For this momentum to continue, CIOs must start delivering new revenue streams instead of just implementing ideas put forward by the business. We'll see more IT departments with small teams of developers and data scientists focused exclusively on entrepreneurial ideas.
Data analytics power this shift
Qui-Gon Jinn – "Your focus determines your reality."
Focusing on what happens next is the key to influencing future business performance.
Analytics has historically focused on reporting what's already happened but there's much greater value in predicting what's going to happen next. If you can build a picture of which customers are likely to churn during the next quarter, the business can implement retention strategies to try and keep them.
To enable this level of insight we'll see organisations pulling all of their data into a centralised pool that's available to anybody. Much greater levels of automation will be needed.
That's because it's very difficult to find people with enough business intelligence to understand the problems you're trying to solve and the technical knowledge to aggregate data sets, build queries and run them.
The new world of data science is all about predictive analytics and machine learning. We'll increasingly go from insight to action without human involvement.
Summary
Shmi Skywalker: "You can't stop change any more than you can stop the suns from setting."
The most successful businesses will adapt to meet these new challenges head on.
All of these changes can be traced back to the increasingly cloud-based data center. We're moving to a model of continuous integration where technology infrastructure becomes invisible to the people building software.
IT departments that shift to consumption models – where individual business functions decide which services to consume and pay for what they use – will end the annual budget squeeze. Handing control to the users of technology will finally make them appreciate its true value.
By: Arron Patterson, EMC NZ CTO
Related stories
Top stories