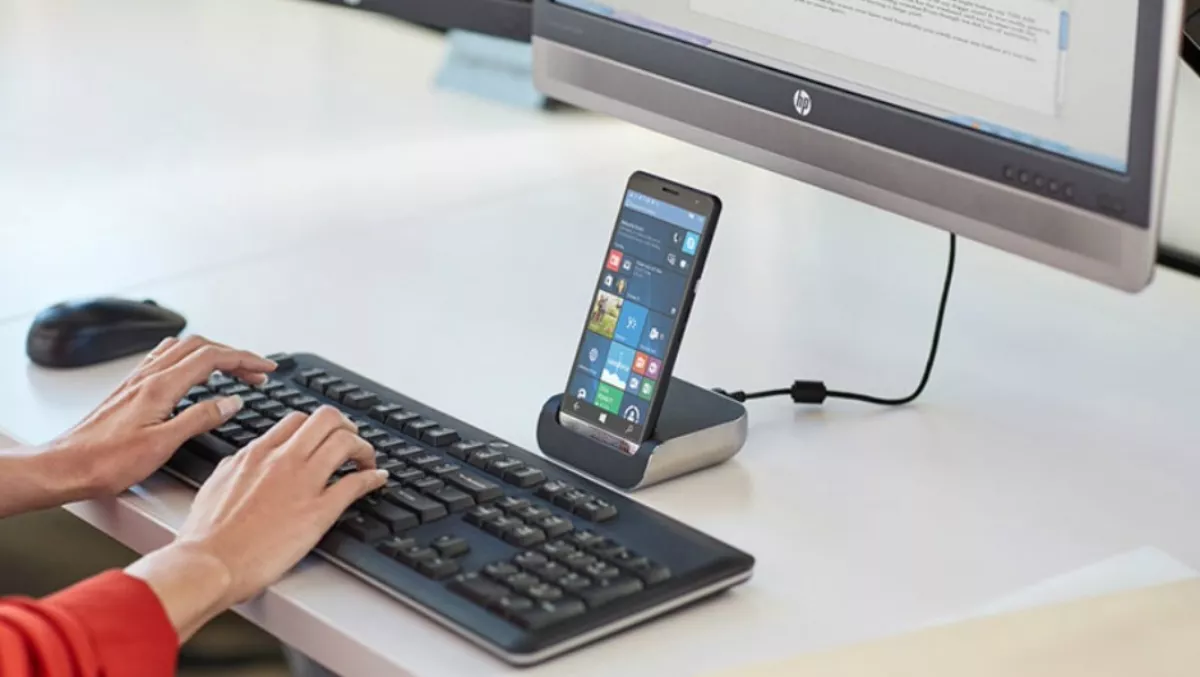 Pricing announced for HP's radical new mobility solution
By Sean Mitchell,
Tue 19 Jul 2016
FYI, this story is more than a year old
Hewlett Packard's 'HP Elite x3, touted as "The one device that's every device", has now been released in the US.
The HP Elite x3 will come with a premium headset and the Desk Dock and will retail for US$799, which is approximately NZ$1138 or AU$1064.
The x3 is the company's latest business phablet that fuses PC power, tablet portability and smartphone connectivity into a single device.
The x3 uses a specially-designed docking station that will revolutionalise mobile computing, allowing immediate and seamless transitions between desktop and phone.
The x3 uses a high-performance Qualcomm SnapDragon 820 processor to power its Windows 10 Mobile operating system, B&O front-facing speakers, 8 MP front camera and 16 MP rear camera. If that's not enough, it supports dual sim card operation so you can switch easily between phone numbers.
The x3 is also dust resistant, water resistant and durable to military grade standards. The docking station includes ports for display and USB so it can be easily connected to a range of computers. And because the x3 is its own device, when it is unplugged, all data remains on the phone. no external data remains on the computer
The x3 stresses portability and compatibility - and Microsoft's Continuum software allows the x3 to transition between desktop and laptop screens, meaning users have the freedom to work whenever and wherever they want without device conflicts.
With an increasingly mobile workforce, 'hot-desking' is becoming popular and Grant Hopkins, HP New Zealand managing director, says the company wants to make sure New Zealanders have the right tools to be able to work from anywhere.
Official New Zealand pricing will not be far off but in the meantime you can read more about HP's exciting new range below.
New release: HP Elite X3 - the one device that's every device
In pics: Inside HP's new mobility range