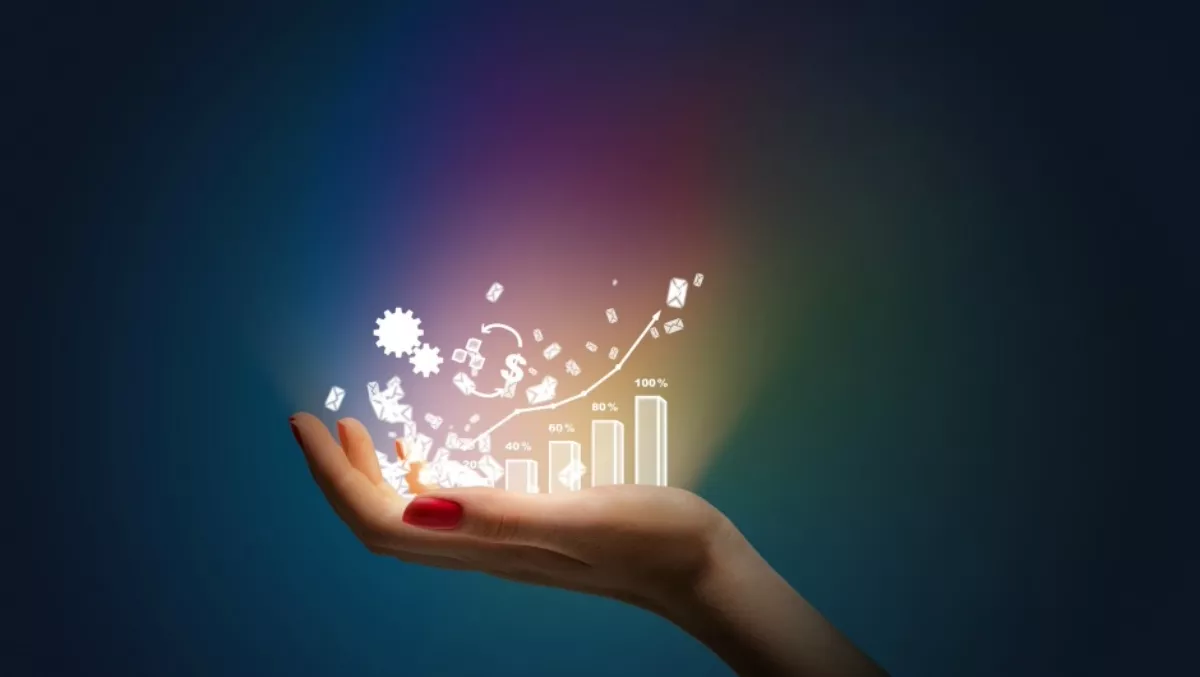 Process intelligence from Nintex set to transform business
Mon, 12th Dec 2016
FYI, this story is more than a year old
By Ashton Young, Editor
The constant advances in technology means it has never been easier to manage your company's process portfolio.
Nintex, the leader in workflow and automation (WCA) software and cloud solutions, has recently launched a new cloud-based workflow analytics capability that has truly unlocked the potential of data. This release has enabled companies to capture, monitor, measure and assess workflow analytics that then provide actionable intelligence to help them understand and improve their business processes.
Ever pondered the answers to questions like which processes are automated, what functions do they perform, when and how often do processes run, who's involved in the process, what content is accessed, how effective are the processes and how might the processes be improved?
Nintex senior product management professional, Luke Bongiorno affirms that Hawkeye helps business and IT decision makers comprehend these often unanswerable questions with ease, by automatically capturing people and process data and then generating reports and dashboards with analytics.
"We built Nintex Hawkeye to make instrumenting your business processes easy so that you can understand which automated processes are running well and which ones need improvement by viewing real-time workflow intelligence," Bongiorno says. "The act of measuring something is to make an impact in terms of business processes - Hawkeye has been designed to unlock those business insights.
​
Nintex VP Sales Asia Pacific, Brian Walshe uses the approval process around CAPEX as an example. Traditional analytics would allow you to see the movement in the funds from A to B, but Hawkeye opens up so many more opportunities.
"What's more interesting from a financial point of view, and really up until now hasn't been available is just exactly how many CAPEX requests did we get? How many did we approve? How many did we reject? What basis did we reject them? We can look at that by geography, by department, by approver, by issuer and so forth," Walshe says.
"The ability to look underneath the financial data to see what is actually happening in the movement in the funds from A to B is something that most businesses today just can't do.
Traditionally process analytics has been the domain of extremely expensive software vendors and software consultants, but Bongiorno says Nintex is democratising workflow analytics, as they have already done with workflow and content automation.
"The reason the Nintex platform has been so successful is because it allows information workers, process managers and owners, to coordinate their own automation of workflows with some integration straight out of the box," says Bongiorno. "The core difference is all about making this level of tech accessible to the people inside a company that own the processes as opposed to consultants that come from outside of your business.
Walshe says that organisations are beginning to realise that they have an enormous amount of data that previously they haven't been able to look at in a meaningful way. Hawkeye reveals what is happening inside their business processes, which allows for better decision-making.
"What we're seeing now is the ability to instrument a workflow, instrument a process, and be able to not only generate the data but actually get a meaningful view of what it all means and the impact to your business," Walshe says. "Hawkeye paves the way for a new level of process intelligence and ROI. We've demonstrated its abilities to customers and they've been totally blown away by the whole concept.
Click here to find out more and gain access to a free trial.