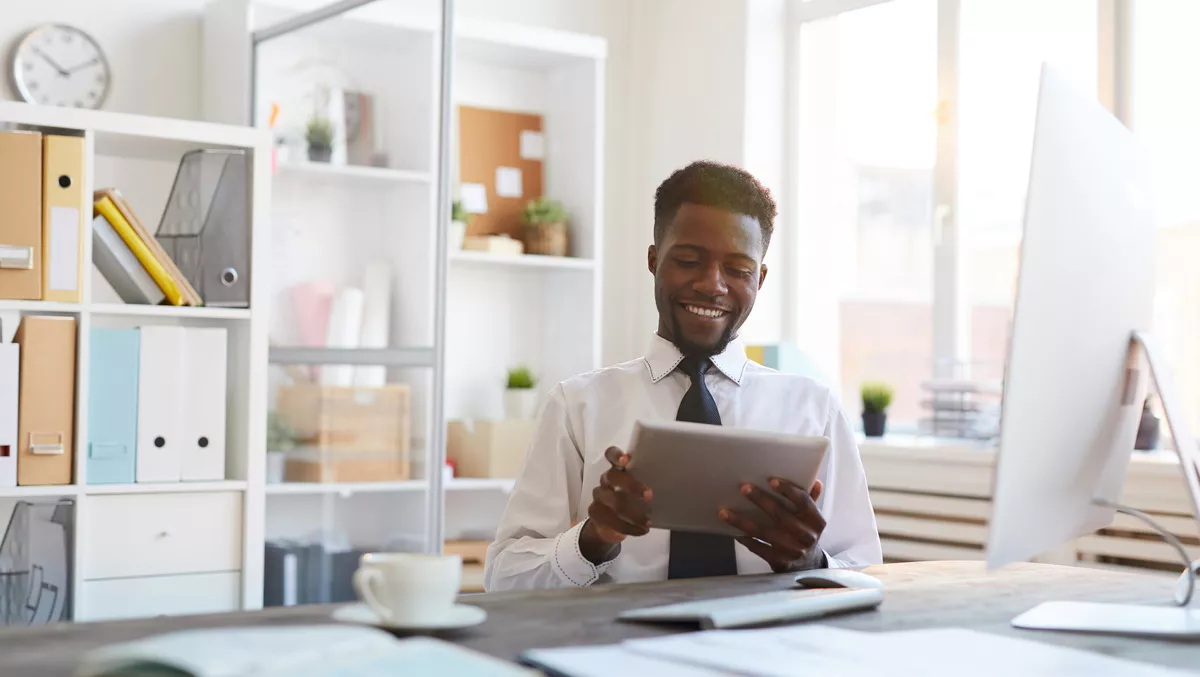 Productiv redefines employee experience with SaaS Intelligence solution
FYI, this story is more than a year old
Productiv has introduced an updated version of its flagship product, a SaaS Intelligence Platform, in a bid to enable CIOs to provide better governance, increase operational velocity and improve employee engagement.
Productiv's solution is designed to give IT departments visibility into app usage, spend and compliance, enable greater automation of workflows and policies, and help teams to create personalised digital employee experiences at scale.
At present, enterprises are focusing on attracting and retaining the best talent, and CIOs in particular are being tasked with providing employees with high quality digital work experiences.
However, according to Productiv, the digital employee experience is currently suffering due to too much SaaS, which has led to a fragmented and difficult to manage hybrid/remote work environments where only 45% of company apps are being used regularly.
In a recent survey, 71% of workers say the quantity of tools available to them is increasing complexity and hindering productivity.
According to Productiv, SaaS Intelligence is a new data-driven approach that empowers CIOs to drive the best digital employee experience for their distributed workforces in an environment of SaaS sprawl, by providing businesses with actionable insights about their application portfolio.
SaaS Intelligence works by capturing billions of employee app engagement data points, which are then cross referenced with HR, enterprise procurement and policy data and finally integrated with other benchmarking data.
This processed data is fed into proprietary machine learning and deep learning models to offer real-time recommendations for businesses.
These recommendations can include the most relevant or high ROI apps for an employee, apps with highest compliance risks and app licenses that should be downgraded or de-provisioned due to low use.
Other new capabilities of the platform include:
Productiv AppCenter: An app marketplace experience that provides employees with access to tools approved and managed by a company's IT department.
AppCenter enables end-to-end, rapid app self-provisioning through integrations into existing IT systems and processes, such as IT ticketing or Identity Access Management systems.
Improved Okta Integration: Productiv's dynamic app-usage driven license automation integrates with Okta, leading to alignment of app spend based on usage and improved policy compliance.
Intelligent workflow automation: IT companies can accelerate operations through automation of the app request, approval, licensing process and other custom workflows that bolsters a company's risk posture, policy enforcement and saves months of IT time spent on custom scripting and manual scaling.
In addition, Productiv's SaaS Intelligence Platform provides companies with the following benefits:
Engaged employees: Greater employee app engagement analytics help IT to deliver personalised employee experiences and recommendations, increasing app adoption, usage and engagement and ultimately higher employee satisfaction with the digital experience.
Operational velocity: Productiv's platform increases IT productivity and speeds operations by enabling policy and workflow automation and getting rid of manual processes associated with launching apps.
Data-driven governance: By providing instant detection of unsanctioned apps, and visibility into app usage, Productiv helps companies to collaborate with line of business stakeholders across the company to drive innovation and plan better while ensuring the right level governance for applications.
Productiv CEO and co-founder Jody Shaprio says, "By providing delightful, personalised digital work experiences, CIOs are becoming even more impactful executives.
"Productiv's SaaS Intelligence Platform enables companies to make sure that wherever their employees may sit, they have the tools they need to thrive."
Okta CMO Kendall Collins says, "The world is shifting to identity-first for employee and customer experiences. Productiv is redefining the digital experience for employees through SaaS Intelligence, and we are excited to be a part of their journey through our integration."