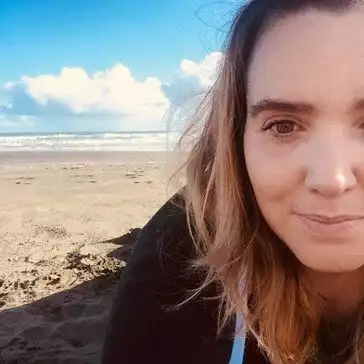 By Shannon Williams, Journalist
Programming, writing and research skills are in hot demand, according to a new report from Freelancer.com.
Freelancer.com, the world;s largest freelancing marketplace, has released its quarterly Fast 50 Q4 2022 Index revealing the fastest growing freelance jobs and most in-demand skills.
Based on data from 372,000 jobs posted on Freelancer.com between October 1 to December 31 2022, the Q4 2022 Index shows that projects for programming, writing and research are the fastest growing jobs on the platform.
Report Writing (up 59.5%) takes the number one spot in the index when ranking the percentage growth of more than 2,000 skills available on Freelancer.
Coming in a close second is the skill Matlab and Mathematica (up 56.4%), which are separate programming languages used by engineers and scientists to analyse data.
Research jobs and Research Writing rank as the third and fifth fastest growing skills, up by 36.3% and 32.1%, respectively.
Top 5 Fast Growing Freelance Skills
Report Writing - up 59.5%
Matlab and Mathematica - up 56.4%
Research - up 36.3%
Web Scraping - up 32.6%
Research Writing - up 32.1%
Report writing and research jobs spiked in Q4 2022 as many businesses turned to freelancers to support with compiling 2022 retrospective reports, creating strategic plans for 2023, and writing business plans for new businesses in 2023.
Programming skills, such as MatLab and Matematica, Web Scraping, C++ and Python, all surged in Q4 as employers look to plug IT skills gaps following global tech layoffs.
Other job trends in Q4 2022 include Generative AI causing a spike in Machine Learning skills, SEO and SEM jobs growing, and crypto jobs crash completely year-on-year.
A sudden increase in projects for tech and IT related skills on Freelancer is a continuation of the trends observed in Freelancer's Fast 50 for Q2 2022 and Fast 50 for Q3 2022 – where freelance jobs for software, app and website developers surged as a result of global tech layoffs.
In Q4 2022, the data reveals the new trend is employers hiring for programming jobs, as skills specific to programming dominated the rankings. Web Scraping, often used for lead generation and price monitoring, came in as the fourth fastest growing skill, increasing by 32.6% (from 3,891 to 5,162). C Programming and C++ Programming, general-purpose programming and coding languages used to develop systems and applications, increased by 28.9% (from 4,974 to 6,415) and 23.7% (from 4,775 to 5,907), respectively. Jobs requiring skills in Python, a high-level, general-purpose programming language, also grew by 20.7% (from 10,712 to 12,931).
Adding to the growth of engineering-related programming Matlab and Mathematica, projects seeking skills in Engineering also increased in Q4 2022 with Electrical Engineering jobs growing by 25.6% (from 2,305 to 2,897) and Mechanical Engineering jobs increasing by 17.3% (from 1,544 to 1,812).
"The latest index truly demonstrates the breadth of skills and jobs available on our platform," says Matt Barrie, Chief Executive at Freelancer.com.
"We have employers turning to freelancers for content jobs, such as writing and research projects, all the way to highly complex jobs like mathematics, programming and engineering," he says.
"The trend that we continue to see is the surge in tech-related projects as a result of global tech layoffs."
While programming specific skills grew in Q4, other tech-related skills ranked as some of the fastest falling jobs of the quarter. CSS3, an advanced language used to style web pages, ranked as the fastest falling skill and was down by 67.8% (from 1,227 to 395) in Q4 2022. A similar skill for web page development called AJAX also decreased by 51.8% this quarter (from 1,763 to 849) after ranking as the second fastest growing skill in Q3 2022.
As both of these website development skills decreased, jobs relating to WordPress and general-purpose scripting language used in web development called PHP increased significantly. Projects for WordPress increased by 12.8% (from 17,275 to 19,499), while projects for PHP increased by 8.1% (from 44,333 to 47,937). PHP also ranks as the second most in-demand skill on Freelancer.com in Q4 2022.
Top 5 Fast Falling Skills for Q4 2022:
CSS3 - down 67.8%
Angular - down 58.3%
API Integration - down 55.3%
Data Extraction - down 53.2%
Blog Writing - down 53%
Fast 50 Q4 2022 Trends & Analysis
Demand shifts from niche IT skills in Q3 to Programming in Q4
While technical skills have always been sought out on the Freelancer platform, global layoffs are causing increases in niche tech skills and unprecedented fluctuations in demand.
In the previous quarter, Freelancer uncovered the trend of employers turning to the platform to hire highly skilled IT and tech specialists to support following mass tech layoffs. Tech-related skills made up 40% of the in Q3 2022, with Android App Development, AJAX and API ranking as the three fastest growing skills.
A similar trend was also observed in Freelancers Fast 50 for Q2 2022 as Software Development ranked as the quarters fastest growing skill, up 47% compared to the previous quarter.
This quarter, the demand for tech skills continues with employers hiring Programming related skills. Matlab and Mathematica, Web Scraping, C Programming and Python experienced the highest percentage growth for programming skills in this quarters index. Other increases include C# Programming up by 11.2% (from 5,986 to 6,657), JavaScript up by 9% (from 17,439 to 19,010) and PHP up by 8.1% (from 44,333 to 47,937).
On the other hand, application development saw a decrease in demand in Q4 2022. Jobs requiring skills in Angular, a platform for building mobile and web applications, decreased by 58.3% (from 1,459 to 608). Projects seeking App Developers dropped by 52.2% (from 1,196 to 571), while projects for Android App Development fell by 49.4% (from 1,948 to 984).
"Mass layoffs in tech are causing ripple effects as companies scramble to plug skills gaps within their organisations," says Barrie.
"We are observing this in waves. As the tech giants lay off staff, were seeing employers lean on freelancers for support with tech-related skills," he says.
"Last quarter, web and app development was in-demand, but this demand has now shifted to programming with increases across the board for many programming language jobs.
"In 2023, we can expect to see more demand for tech related skills on Freelancer as layoffs continue and employers look to hire on-demand freelancers."
Generative AI leads to spike in Machine Learning Jobs
The second half of 2022 saw significant leaps in Artificial Intelligence and Machine Learning. Public access to powerful generative AI tools - such as Stable Diffusion, Dall-E, OpenAIs GPT-3 and ChatGPT - which are now changing the way designers design and writers write. This is now bleeding into other business areas.
Since the release of Chat GPT on November 30th 2022, there have been 26 jobs posted on Freelancer in December that aim to harness the power of generative AI. Many of these projects are seeking AI and Machine Learning experts to help create chatbots, assemble GPT-3 and Stable Diffusion workflows when transcribing video, and integrating Chat GPT-3 to websites.
As a reaction to these new technologies, there has been an increase in Machine Learning jobs in Q4 - up by 26.6% (from 2,215 to 2,809). Projects for Machine Learning, AI and Deep Learning are only expected to increase as more businesses become aware of these tools and their potential to integrate them across their business.
"There has been an absolutely transformational step that has happened in the last few months with Artificial Intelligence, Machine Learning and Deep Learning," Barrie says.
"Any creative task man can do, AI can or will be able to do better. Leaps in AI will affect every facet of business. Not just in years, but potentially within months. Companies, businesses and startups are taking notice and exploring ways of harnessing these new tools."
Search Engine Optimisation (SEO) jobs continue surge, Search Engine Marketing (SEM) bounce back from Q3 slump
The first expense most companies cut in a downturn is paid advertising. In Q3, Freelancer observed a shift in advertising behaviour as employers turned away from paid advertising or SEM projects and began hiring freelancers for more traditional marketing or SEO projects.
In this quarter, were seeing these companies turn back to SEM and Google Adwords, as well as continue their efforts to improve their SEO. Jobs for Google Adwords increased by 21.4% (from 2,221 to 2,697), while Web Search jobs grew by 15.8% (from 4,111 to 4,763) and SEM-related projects increased by 12.9% (from 1,597 to 1,804).
For freelancers, projects relating to SEM are some of the highest paying job types on the platform. On average, Search Engine Marketing jobs pay US$2,231 per project. SEO jobs also pay relatively high on the platform with an average of US$1,704 per project.
The areas that did see a noticeable decrease in jobs posted in Q4 2022 compared to Q3 were Creative Design (down by 48.2%, from 1,309 to 677), Content Creation (down by 41.9%, from 1,181 to 686) and Advertisement Design (down by 38.6%, from 1,754 to 1,077).
2022 Fast 50 Reports track major crash in Bitcoin, NFT and Ethereum
Each quarterly edition of the Fast 50 Index for 2022 has tracked the rapid rise and fall of freelance crypto and NFT related jobs.
At the beginning of the year, the Q1 2022 saw projects for NFTs and NFT-related skills, such as Caricature & Cartoon Design, rank as the fastest growing skills on the platform growing by 30% compared to the previous quarter. During this same period, jobs for Bitcoin were down heavily by 31.1% and jobs for Ethereum began to fall by 23.9%.
Q2 2022 saw projects for NFTs shift from the fastest growing jobs on the platform to the fastest falling, with a percentage decrease of 48.9% compared to the previous quarter. Jobs for Bitcoin also fell by 48%, while Ethereum and Blockchain projects fell by 33.9% and 32.9% respectively.
Smart Contracts, NFT and Ethereum were amongst the fastest falling in Q3 2022, with most project numbers being cut in half during the quarter. Solidity, high-level language for implementing smart contracts, and Smart Contracts were the top fastest fallers, decreasing by 56.8% and 49.6% respectively.
A comparison between Q4 2021 and Q4 2022 demonstrates how quickly these jobs have fallen in popularity from their dominance a year ago. NFTs, down by 75.4% (from 2,045 to 503), and Bitcoin, also down by 74.9% (from 1,518 to 381), took out the top spot for fastest falling project category year-on-year. These were followed by Ethereum, down 73.8% (from 2,340 to 613) and Solidity, down by 69.1% (from 1,988 to 614).