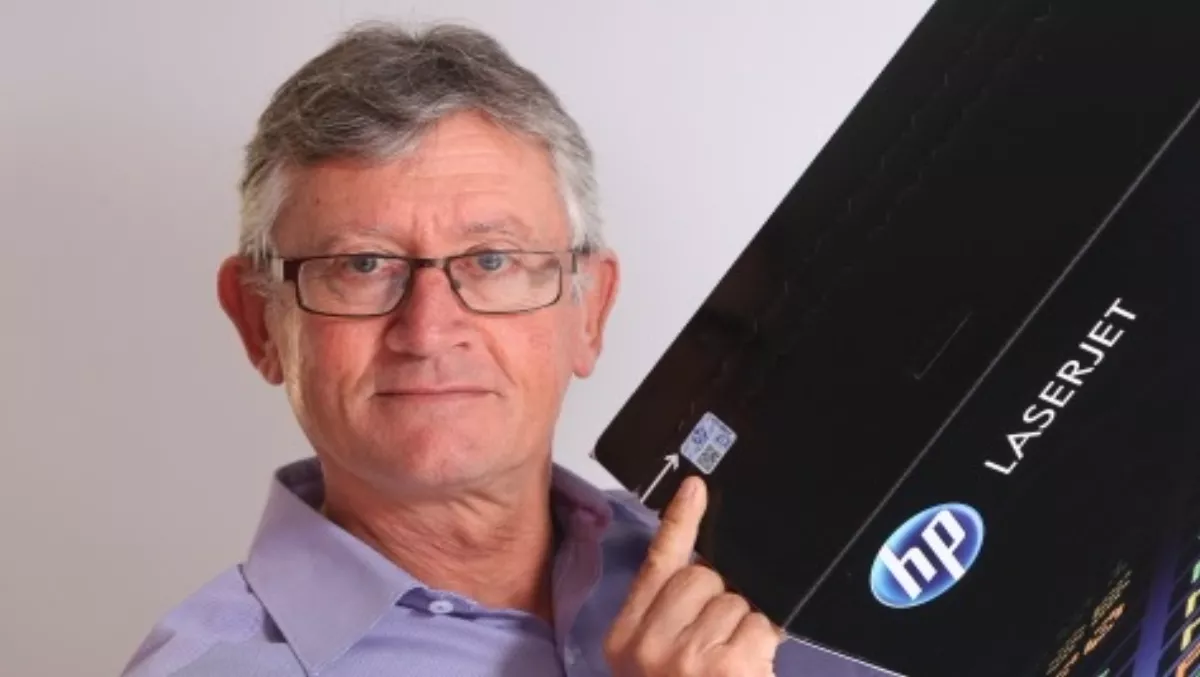 Protecting brand New Zealand
FYI, this story is more than a year old
Counterfeiting is one of the fastest growing economic crimes of modern times. Innovative and cost-effective technology solutions are now able to tackle the issue head on.
By now we're all familiar with how illegal copying has both disrupted and impacted the music business. When it comes to counterfeiting food products, our local food and beverage exporters are now very much at risk, along with the reputation of 'brand New Zealand' as a trusted source of goods.
The threat to both businesses and consumers is very real. Consumers could purchase an item that may not be up to quality standards, or face health and safety risks when using a contaminated or fake product. As a result, businesses can face legal action, loss of revenue and reputation damage.
"In New Zealand, the export market is the lifeblood of our economy, representing a $50 billion a year industry and, quite literally, supporting our Kiwi lifestyle," says Robin Thornton, Business Development Manager, Enterprise Services, HP New Zealand. "Our reputation as a producer of quality goods could not be more critical."
"Counterfeiting has the potential to damage this hard earned reputation, particularly in the food, wine and pharmaceutical industries. HP has been working with leading exporters in these areas to share our expertise around brand protection and anti-counterfeit measures."
HP's Solution – much more than just a QR code
HP's Global Product Authentication Service (GPAS) technology centres around a computer generated complex image and QR code (Quick Response Code), which is placed on every finished product. Supply chain partners and customers can use their smartphone at any time to verify the product's authenticity by scanning a product's code and image. The verification is instant, and identifies whether the product is genuine or fake.
The HP GPAS solution has two layers of security, a QR code and a complex image.
"Simply labelling with a QR code is not sufficient as this can be easily copied illegally. The complex image together with the QR code is what really makes our HP solution industry leading. It can be verified by the human eye, and is very expensive to replicate illegally," says Thornton.
"The solution is similar to imaging techniques used to protect currency. It is extremely difficult to create a convincing replica, but cost effective to produce, as our software enables mass production," Thornton explains.
HP has used HP GPAS internally since 2012 to protect its own ink and toner business. At that time one in every two HP toners sold in Kenya was fake. Recognising this as a very real threat to business, HP pioneered this technology to ensure the authenticity of its products and to disrupt the counterfeiters.
Today only one in eight products is fake and consumers around the world can easily assess if they are buying a genuine HP product.
In addition to having a world leading anti-counterfeit solution, HP GPAS creates real time analytics and is an effective tool to conduct granular product recalls. For consumers and marketers, it also provides the opportunity to embed information about the product, loyalty schemes, marketing material, regulatory information, expiration date and manufacturing locations within the unique code.
Impact on New Zealand's export industry
HP GPAS technology is simple and cost effective, offers protection of the brand, and creates customer loyalty and trust. Use of the service creates a rich repository of data, able to be mined for brand marketing, consumer interaction and to monitor the trading of counterfeit products.
One example of a highly counterfeited New Zealand export product which could benefit from this type of technology is Manuka honey. This product sells at a premium price ($120 per 500 grams) as honey producing bees can only gather nectar from the Manuka tree found here and in parts of Australia.
As a result of the high premium paid for Manuka honey, the majority of products available worldwide are counterfeit. Research conducted by the NZ Unique Manuka Factor Honey Association indicates that 1700 tonnes are produced annually in New Zealand, but over five times this amount is sold internationally as "Manuka honey".
"Counterfeit honey makes up more than 80% of the global Manuka honey market. The effect of this is two-fold. Legitimate exporters are losing revenue to illicit honey producers, and consumers buy a sub-standard honey, damaging the reputation of this premium product," Thornton says.
"This industry leading technology allows export products to be more securely labelled with patented imaging techniques to mitigate counterfeiting. Consumers around the world can have peace mind that they are buying a safe, genuine product."
To find out more about HP product authentication visit www.hp.com/go/authenticate or contact robin.thornton@hp.com
Related stories
Top stories