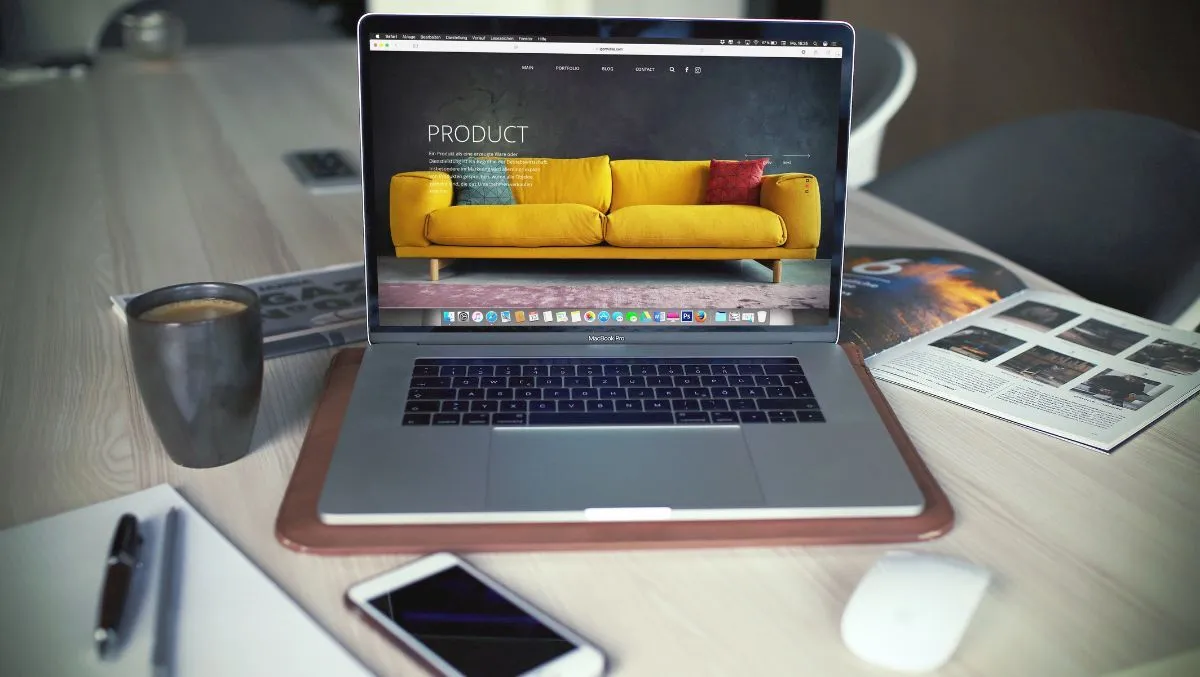 Protecting your business with your domain name
Mon, 3rd Oct 2022
FYI, this story is more than a year old
It's one of the most fundamental aspects of any business - large or small - but once it's set up, it's often never given a second thought. It's the foundation for your website, a tool to drive digital traffic, and a way to make the most of your online presence.
It's your domain name, and it's a lot more than just the web address people type into a browser to find your website. In fact, it's a simple, affordable way you can protect your business and your brand.
Domain extensions matter
Every domain name is made up of both the website's address and an extension, such as "yourbusinessname.co.nz". The ".co.nz" portion of a domain name is the extension, and there are a large range of extensions available.
Extensions can help support a variety of goals, such as indicating that a website is affiliated with education (.school.nz), a not-for-profit (.org.nz), or even which country the business is based in (.nz).
The top extensions in NZ have always included .nz, .kiwi, and .com, but there are more than 400 extensions available covering a massive range of topics. Some examples are .law, .florist, .careers, .accountant, and .café. You can find the entire list of available extensions here.
When it comes to choosing an extension, selecting one that clearly indicates your business has strong ties to New Zealand (like .co.nz or .nz) has many benefits, such as:
Increased visibility by prioritising .nz websites in localised or specified search results
Building and maintaining consumer trust; Kiwis love supporting other Kiwis
Immediately signifying where the business is based/operates
Securing your brand using extensions
When registering a business's domain name, people often only think to register a single extension, as in "yourbusinessname.co.nz". They may not realise that other extensions, such as "yourbusinessname.nz" are still up for grabs, and that anyone in the world could register them. After all, domain name registrations are on a first-come, first-served basis.
In New Zealand, the shorter domain extension of .nz (as opposed to .co.nz) was released in 2014. Since then, many businesses and organisations now register both .co.nz and .nz to increase visibility and protect their brands.
Why secure both your .co.nz and .nz domain?
From customer loyalty to brand security, there are a lot of reasons it's smart to secure both the long and short versions of your NZ domains.
It avoids customer confusion
If you own one version of your domain name and someone else intentionally or accidentally registers the same domain name - but in the other extension - it can cause confusion for your customers. Registering both will cement that trust with your customers that the website they're visiting and believe to be yours is, in fact, yours.
It prevents potential risk to your business
Someone else registering your domain name in another extension may also result in lost revenue, identity theft, and disruption to business. Registering both will give you the assurance that no other business or person can claim your identity through similar domain names. It's an easy way to make sure your business's reputation and identity are protected.
.nz is one of the most trustworthy and popular extensions in New Zealand
If you registered your domain name before .nz became available in 2014, you may want to consider snapping it up now. According to InternetNZ, 76% of NZ consumers look for domains that end in .nz. This is being noticed by Kiwi businesses, as InternetNZ reports that 75% of all NZ businesses likely to purchase a domain in the next 12 months will choose .nz. In fact, 44% of all NZ businesses already own a .nz domain.
It helps keep your brand top of mind
When it comes to customer recognition, the shorter .nz domain name is simpler and easier to remember.
There's not much you can do if someone else takes it before you
Managing your domain names is, in general, very important. If a domain name is available – either due to the previous owner failing to renew it or it simply being yet unclaimed – it can be purchased by anyone, anywhere in the world. If someone legally purchases a version of your domain name, regardless of if you owned it previously and failed to renew it in time, strict regulations mean there is very little you can do.
How to get started
Domains are a low-cost, low-maintenance way to protect your business and your brand, so don't wait to secure the ones you want.
Both .nz and .co.nz domain names are available at 1st Domains, one of New Zealand's largest accredited .nz domain name registrars, starting for as little as $28.50/year (and less if you register multiple domains).
You can also check out ExpiredDomains to see domains that haven't been renewed and bid on them at auction.