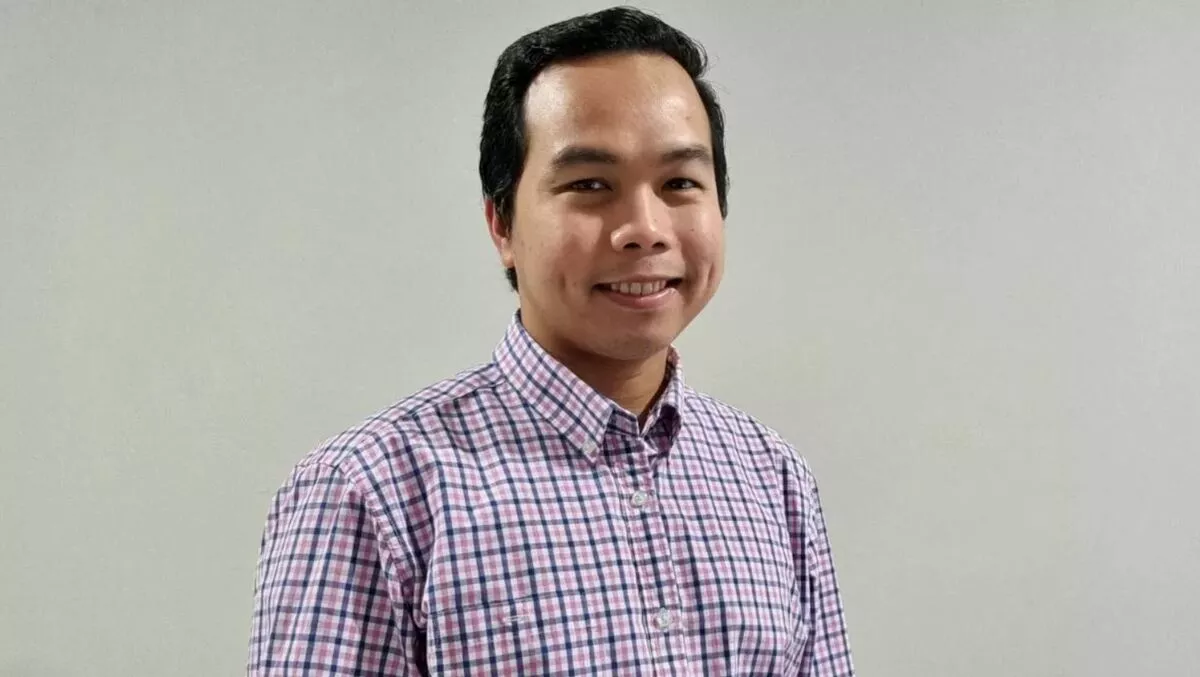 Q&A: Meet Green Light Worldwide's NZ resource manager Regie Saylo
Tue, 30th Nov 2021
FYI, this story is more than a year old
Green Light Worldwide's momentum in New Zealand is heating up as it bolsters its local presence and prepares for a fresh wave of growth in the IT market. The company's managed services, consulting, advisory, professional service, and workforce-as-a-service (WaaS) offerings are available to help New Zealand businesses to navigate the changing IT resourcing space.
Helping to drive this change is Regie Saylo, Green Light's New Zealand senior resource manager. We chatted to Regie to find out more.
What is your role at Green Light Worldwide?
My role is to find, onboard - manage IT professionals for our expanding New Zealand operations. I'm responsible for providing market insights for the local operations, candidate management from sourcing through onboarding and into our long-term Consultant Care Programme. I work closely with our country manager, business development manager, and head of resourcing in Australia, along with more than 20 of my fellow resource managers across our global operations.
How did your career develop until this point?
I started my career in HR straight after graduating from university. I started initially as a recruitment administrator by administering psychometric testing, manpower pooling, and initial interview.
I moved into the IT industry right after I finished my contract. I transitioned into IT from seminars, training from our in-house IT manager - was subsequently given the opportunity to support our US and UK clients, where some of the business models I worked on were consulting, offshoring, and RPO. These were IT roles and business-related functions.
When did you migrate to NZ?
I moved to NZ in 2017. It was a life-changing experience from culture, language, and quality of life. I must say I love NZ and definitely want to stay here for good!
How did you find the NZ market?
At first, being a migrant, there's always an adjustment and learning curve, but I enjoyed and valued all the learning I got from my mentor, the candidates I dealt with, plus the networking events I joined too, such as weekly meetups, professional networking, and confidence-building seminars.
The NZ IT market and the people themselves are all warm, friendly and one of the best pool of candidates you can work with. Of course, there's always a struggle especially in the post-COVID-19 world, but I still enjoy the IT people I am dealing with, and pride myself in standing out from the rest of the resourcers here in New Zealand.
The NZ resourcing market is a mix of everything from the shortage of skills, different cultures, and the different motivations people have in choosing a job. It's my responsibility to give them an option, not as a job but as an opportunity that will help them grow personally and professionally.
What's the best career advice you can give to IT candidates?
It is always a two-way street. The company may like you, but you have to assess the company as well. Gone are the days when recruiting people was a one-sided game. Now it has to be a two-way approach, and you must find mutual ground. From the CV itself to the job description and the interview, treat the recruiter as your career partner. It will not only help you to land a job, but it should also be your goal to have a person who is giving you market advice, such as salary - packages in the current market.
Why did you choose Green Light Worldwide?
It is my goal to work for a full-services IT company like Green Light Worldwide. When I accepted the role, I didn't consider this as a job but an opportunity to make a great contribution. I've been in a similar situation in the Philippines, and it was a rewarding and fulfilling experience when I helped the company grow from a small team to more than 300 employees. I can't wait to see Green Light Worldwide expand and venture into various partnerships in NZ. I enjoy the trust and confidence they've given me and the flexibility and tools they've provided.
What's in store for the NZ market and IT candidates?
If you are looking not just for a recruiter but a resourcing partner and trusted advisor, you should go to Green Light Worldwide. They offer a wide range of IT services from consulting and professional services, advisory, managed services and they run a nationwide IT service bench. Be part of a team that provides lots of opportunities to grow and offers you an exciting IT career. Great people, great work environment, and great candidate journey experience.
What are the typical types of roles you work on? Where do you specialise?
Since we are an IT solutions provider, we specialised in positions such as systems engineers, infrastructure architects, PMs, and BAs, as well software-related positions like developers and testers. However, with a team of more than 20 resourcers globally, there are very few roles we cannot supply.
What's the difference between Green Light Worldwide to other IT solutions partners?
I would say Green Light Worldwide values its vendor partner model meaning it won't compete or go direct competitor or client. From the candidate's perspective, Green Light Worldwide has the capability to onboard the candidate in different employment terms from PAYE or NZBN, on a casual basis, part-time basis, contract, and permanent.
We are definitely separated from recruitment agencies since we provide benefits as KiwiSaver as well as the ability to be assigned to various projects within the Green Light Worldwide Partner Network, not only that but since Green Light Worldwide operates globally, we can provide work in projects across NZ, AU, Asia Pacific - even Canada.
What's your forecast for the IT market for 2022?
Next year is a lot more promising compared to the COVID-19 pandemic period. It feels like NZ went into hibernation and as the country is starting to open to the rest of the world, it is exciting, but we acknowledge it's going to be very challenging at the same time.
From the immigration process for candidates, a shortage of IT skills/talent as well as the possibility of a brain drain crossing the Tasman to Australia. We are making it easier for current candidates in NZ and we have plans to expand our operation here. From accreditation, membership accreditation, and marketing presence in NZ, I would say we are definitely in a great position.
If someone is interested to talk further about projects you are working on, what is the best way to contact you?
Resourcing - Regie Saylo: regies@greenlightworldwide.com or https://www.linkedin.com/in/regiesaylo/
Country manager Marty Bennett: martyb@greenlightworldwide.com or https://www.linkedin.com/in/marty-bennett/