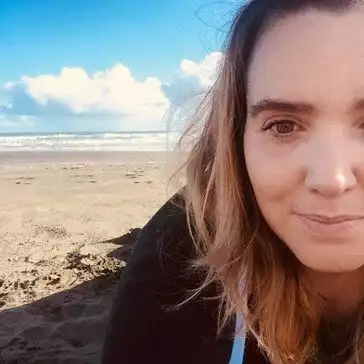 By Shannon Williams, Journalist
Ramco Systems, a global payroll software provider, has been awarded the Top Vendor Enterprise Solutions HR & Payroll Award 2023 at the Global Enterprise Connect (GEC) Awards 2023. This event is the largest awards ceremony for the Middle East and African Information and Communication Technology (ICT) industry.
The GEC Awards, which recognises innovation, leadership, and transformative accomplishments, provide unmatched testament to the exceptional achievements within the dynamic landscapes of the Middle East and Africa's IT sector. Ramco triumphed over several software suppliers to earn the title for its next-generation innovations, which have made a significant impact on the ICT landscape.
Ramco Global Payroll has been crucial in aiding organisations to comply with complex statutory requirements while promoting organisation-wide harmonisation across payroll operations. Ramco's solutions utilise Artificial Intelligence (AI) and Machine Learning (ML) to identify anomalies in payroll processing and automatically derive potential reasons for these anomalies, enabling customers to focus on the outliers.
Rohit Mathur, Head of Ramco Global Payroll & HR Solution, Ramco Systems, said, "This award is not just a win for Ramco but a win for our clients who trust us to deliver a robust payroll solution which elevates their employee experience. We are thrilled to receive this prestigious recognition from the GEC Awards, which underscores the positive impact our work has on businesses throughout the Middle East and Africa." He added, "Our commitment to providing innovation, coupled with the dedication of our team, has been the driving force behind our success. We look forward to continuing to provide seamless payroll experiences, powered by the confidence and support of our clients and partners."
Ramco Global Payroll & HR can be deployed on-cloud or as a managed service and boasts of a multi-tenant architecture with embedded intelligence, device agnostic features, and API integration. This innovative service now supports more than 500 customers worldwide and is equipped with global payroll coverage across over 150 countries. It has set a benchmark for innovation in the sector with its use of AI & Machine learning, Context-sensitive Pop-ups, and Chatbots for self-service, alongside Voice-based transactions on Google Assistant & Alexa.
Ramco Systems is a next-gen enterprise software player offering multi-tenant cloud and mobile-based enterprise software in HR and Global Payroll, ERP and M&E MRO for Aviation.
This year's GEC Awards marks the 10th edition of the event.
"A milestone year, the GEC Awards 2023 marks a glorious decade of honouring innovation, leadership, and transformative accomplishments," the organisation says.
"Over the years, the event has evolved into the industry's largest ICT awards ceremony, providing a platform that reverberates with the essence of achievement and growth."