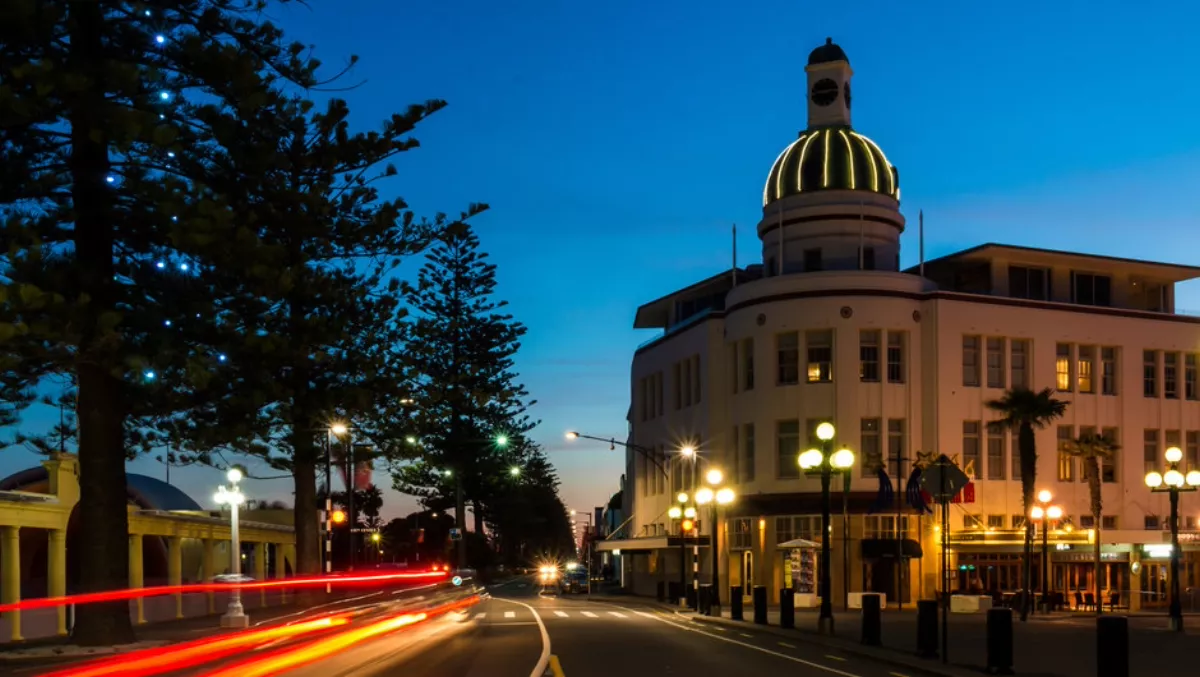 Re-Leased Software to invest in Hawke's Bay ahead of US expansion
FYI, this story is more than a year old
Re-Leased Limited, the cloud-based commercial property management platform, is rapidly growing its Hawkes Bay, development team over the next three years to accelerate international expansion which includes opening a US office.
Locally-owned Re-Leased has allocated $10 million over three years to more than double its current team of 60 as part of its 'Homegrown Talent Activation' campaign, a dual strategy that will train aspiring developers from the Hawkes Bay and also attract more experienced people to the region with a $5,000 relocation bonus.
The talent strategy is driven by demand from large landlords and property management firms for Re-Leased's a platform which simplifies and automates the management of commercial property portfolios. The development team based at Napier's Ahuriri technology hub designs software used in over 40 countries and processing more than $NZ500 million in rent per month.
Re-Leased is hiring .NET developers, Quality Assurance and User Experience roles along with a range of sales, marketing and operations staff. Re-Leased plans to offer students studying Computing at EIT practical experience by supporting its Internship Programme.
EIT assistant head of schools David Skelton says, "EIT's Bachelor of Computing Systems Internship Programme allows industry and education to work together to build our regional capability in IT skills and we welcome Re-Leased's participation which will offer our students new, valuable experiences.
Business Hawke's Bay CEO Carolyn Neville says, "Re-Leased's Homegrown Talent Activation plans represent a multi-million dollar investment in new, well-paid, high-tech jobs that will, in turn, help build the Bay's reputation for innovation and further diversify our regional economy.
Hawke's Bay has a vibrant and growing tech community. Attracting skilled talent and developing talent that's already here is a key part of our regional development strategy for economic and social growth. Initiatives like this from Re-Leased will help promote Hawke's Bay as a region that offers a great lifestyle plus great careers."
Investment in Research and Development means Re-Leased is increasingly selling to larger, more sophisticated businesses including those adopting innovative mobile strategies, growing the average revenue per customer which in turn has led to a doubling of total revenue every year for the last five years.
Re-Leased founder Tom Wallace says, "Location is no barrier to developing world-beating software. In launching a recruitment drive we are sharing what our Napier team already knows – that the Hawkes Bay offers a lifestyle, working environment and a growing professional ecosystem that can attract and retain the best people to build a global property-technology business."
Re-Leased, which earns over 70% of its revenue from overseas, is a member of the NZTE Focus 700 group of exporters and in 2017 received a Callaghan Innovation Growth Grant to support Research and Development.
Related stories
Top stories