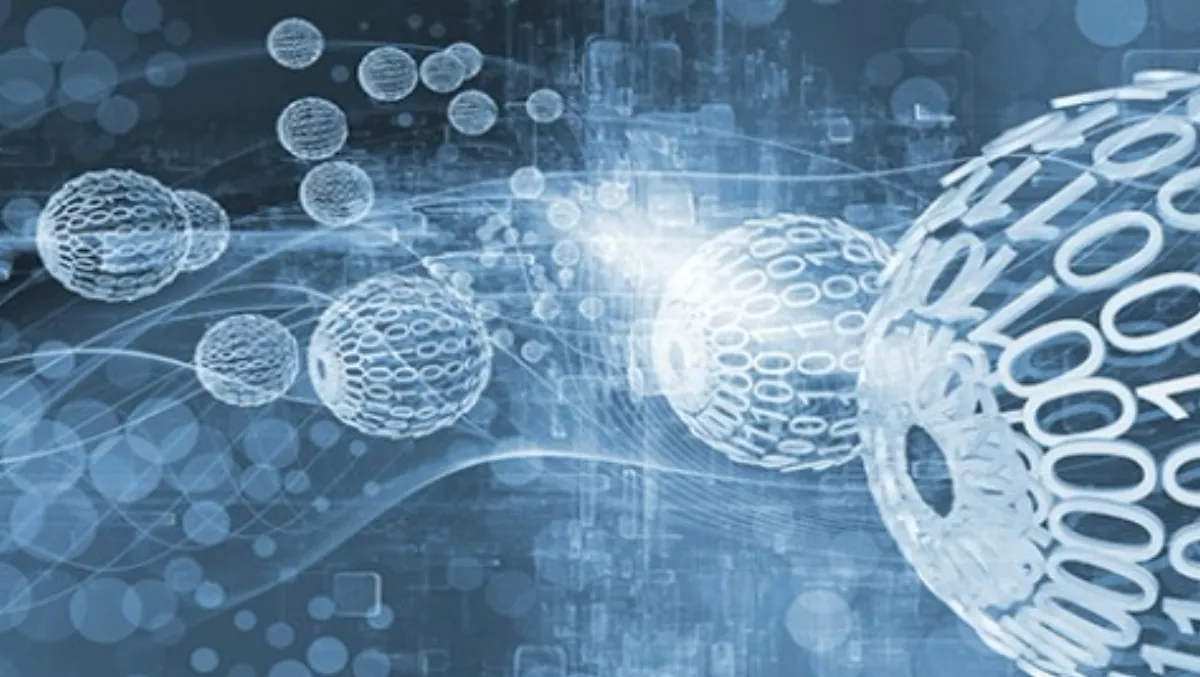 REANNZ rolls out SDN switch, completes NZ first
FYI, this story is more than a year old
REANNZ has deployed New Zealand's first official organisation-wide Software-Defined Networking (SDN) switch in its Wellington office.
REANNZ is New Zealand's national research and education network (NREN). It works to provide Kiwi researchers and scientists with an ultra fast network that allows them to store and share data and collaborate with other researchers locally and globally in real-time.
The organisation was one of the first NRENs in the world to start experimenting with SDN.
Wanting to build interest in SDN in New Zealand, REANNZ network engineers started collaborating with academics and students at the University of Waikato and Victoria University in early 2012.
Since March of this year, REANNZ engineers have been focused on deploying an SDN switch in their Wellington offices, which is believed to be a first for New Zealand.
In another New Zealand connection, Allied Telesis equipment was used in the SDN implementation. This solution was developed in New Zealand at Allied Telesis' Christchurch research and development facilities.
SDN lets a network owner run open source software on commodity routing and switching hardware.
Modern day switches and routers are still vertically integrated, meaning one vendor provides the hardware, operating system and the entire software stack on top.
SDN, on the other hand, defines a framework where a network operator can purchase standardised hardware from one vendor, deploy an operating system of their choice, select a controller to drive the hardware and then deploy applications on top of this.
According to REANNZ, "SDN does for networks what the personal computer did for computing."
A few decades ago a 'computer' was a large proprietary mainframe controlled by a single vendor. The arrival of the personal computer meant a user could choose their own hardware, deploy an operating system and instal applications of their choice on top, or even write their own, says REANNZ.
SDN opens up the possibility of a suite of open source software, putting the power back in the hands of network operators, both big and small, REANNZ says.
Steve Cotter, REANNZ CEO, says he is confident that SDN is the future of networking, and a technology that his organisation needs to be experimenting with early.
"As the Crown-owned company responsible for providing advanced networking capabilities to our country's best and brightest minds, we see it as our duty to play an active role in the innovation of leading edge networking technology, and this includes SDN.
"The REANNZ office deployment acts as a prototype, and is the first step in making SDN available to our members, including all New Zealand universities, Crown Research Institutes (CRIs) and leading Institutes of Technology and Polytechnics (ITPs)," he says.
"As we speak, we are testing the new technology in a live environment, fixing bugs and experimenting with new features. It is an exciting time in networking.
"Our network engineers are some of the best in the world. Giving them the opportunity to play a key role in the development of this new technology is vital to New Zealand's research and education community, and the global NREN community," says Cotter.
Dr Richard Nelson University of Waikato WAND Network Research Group, has been working with his students to experiment with this developing technology alongside REANNZ.
Nelson says, "REANNZ is a leader in promoting, developing and using SDN in New Zealand. They have forged international links that provide us with the opportunities equal or better to anywhere else in the world.
"SDN has traditionally been focused on data centres, but most of the research and development work in New Zealand has been aimed at Wide Area Networks (WANs), creating potential for innovation."
REANNZ says if widely deployed, SDN could add great value to New Zealand's universities, CRIs and ITPs both by reducing costs and allowing greater independence for network operators.
It could help reduce costs for campus network infrastructure, as vendors will no longer need to develop and maintain the software for their products any longer, making the hardware on its own cheaper for network operators to purchase than a traditional alternative.
In addition to cost-savings there is added value for these institutions, REANNZ says.
"When smarter firewalls and new protocols are released, campus network operators won't need to buy a new piece of equipment or wait for vendors to supply the required software - they can deploy their own software and test as they go, giving them greater independence and opportunity to provide solutions that meet the exact needs of their network," says REANNZ.
Cotter says, "SDN has the ability to make networks much more powerful than ever before, limited only by our imagination, instead of the marketplace."
Related stories
Top stories