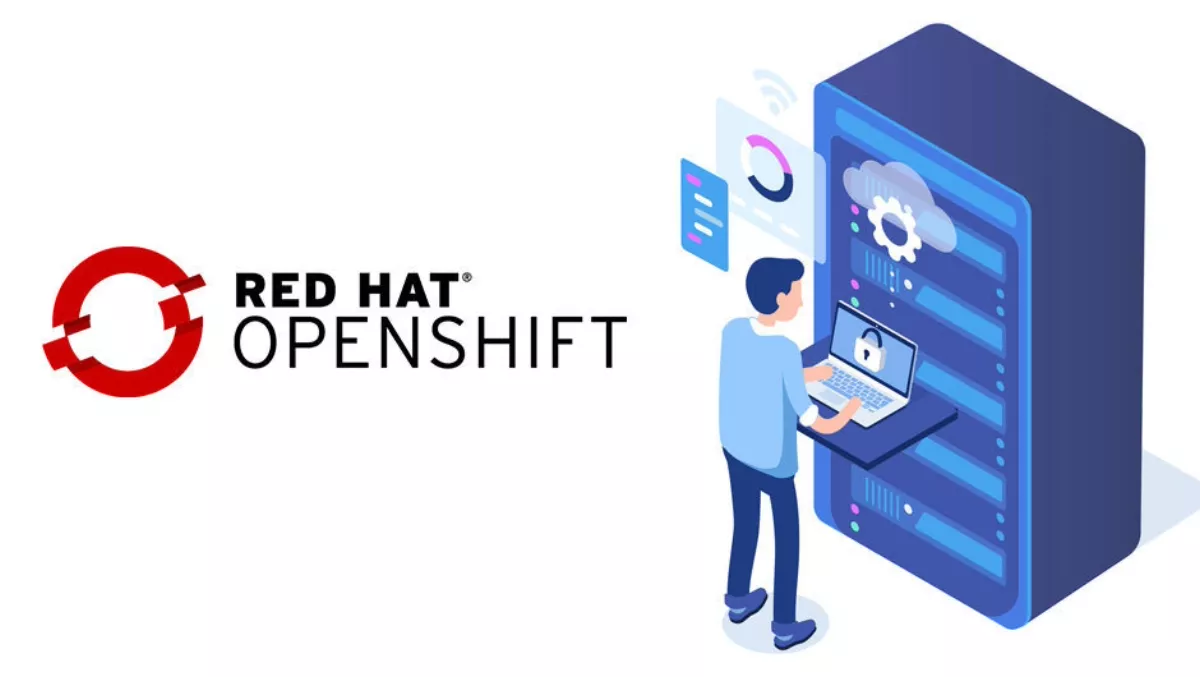 Red Hat updates its Kubernetes platform OpenShift
Thu, 9th May 2019
FYI, this story is more than a year old
By Sean Mitchell, Publisher
OpenShift is Red Hat's enterprise-grade containerisation product. The product is built around the Docker container packaging technology with orchestration and management handled by Kubernetes technology.
Today Red Hat has updated OpenShit Container platform to version 4 with immediate availability.
Red Hat has aimed to bring the flexibility and easy management of cloud experiences to hybrid and on-premise deployments. Particular focus has been put into automating updates across Kubernetes deployments everywhere.
Paired with enhanced developer flexibility and backed by Kubernetes Operators, this helps to lay a more secure and consistent foundation for modern and emerging cloud-native workloads.
Hybrid and multicloud deployments are now industry standard. IDC predicts that by 2020, more than 90% of global organisations will have a multicloud strategy in place. Red Hat OpenShift 4 simplifies hybrid and multicloud deployments to accelerate how IT organisations deploy new applications, helping businesses to thrive and differentiate themselves in an ever-increasing set of competitive markets.
"Red Hat has long led by example within the open source community, contributing to both nascent and maturing projects. After Kubernetes emerged, Red Hat shifted gears and carved out an early leadership position with container support on Kubernetes as part of OpenShift. The launch of Red Hat OpenShift 4 brings forward a multicloud solution also available as a managed cloud service. This product offers the portability customers are asking for in a package that brings substantive improvements in automating deployment and simplifying operation, which ultimately makes innovation easier." says Al Gillen, group vice president, Software Development and Open source, IDC.
Designed for diverse environments, Red Hat OpenShift 4 ushers in the next era of the Kubernetes standard to automate and operationalise best practices for modern application platforms. Red Hat OpenShift 4 operates as a unified cloud experience for the hybrid world, and enables an automation-first approach with:
A self-managing platform for hybrid cloud to provide a cloud-like experience via automatic software updates and lifecycle management across the hybrid cloud, powered by the trusted foundation of Red Hat Enterprise Linux and Red Hat Enterprise Linux CoreOS. This enables greater security, auditability, repeatability, ease of management and user experience.
Adaptability and heterogeneous support, available in coming months across major public cloud vendors including Alibaba, Amazon Web Services (AWS), Google Cloud, IBM Cloud, Microsoft Azure, private cloud technologies like OpenStack, virtualisation platforms and bare-metal servers.
Streamlined full stack installation with an automated process makes it easier to get started with enterprise Kubernetes quickly.
Simplified application deployments and lifecycle management with Kubernetes Operators. Red Hat pioneered stateful and complex applications on Kubernetes with Operators that automate application maintenance, scaling and failover. Now OpenShift 4 provides Red Hat OpenShift Certified Operators. Working in conjunction with the broader partner ecosystem, OpenShift 4 includes a comprehensive set of applications to run as-a-service across the hybrid cloud.
Red Hat OpenShift Container Platform is certified, conformant Kubernetes, as validated by the Cloud Native Computing Foundation (CNCF).
To provide a more flexible deployment footprint while still maintaining enhanced security and stability, OpenShift 4 introduces Red Hat Enterprise Linux CoreOS, an OpenShift-specific embedded variant of Red Hat Enterprise Linux. Red Hat Enterprise Linux CoreOS provides expanded choice for enterprises in deploying enterprise-grade Kubernetes, offering a lightweight, fully immutable, container-optimised Linux OS distribution. In this variant, security features and stability are still paramount, with automated updates managed by Kubernetes and enabled by OpenShift with the push of a button. This helps to reduce maintenance and improve business productivity.
"Enterprise IT's future is driven by hybrid and multicloud computing, with Kubernetes acting as a bridge to seamlessly connect workloads between on-premise datacenters and public cloud footprints. Red Hat OpenShift 4 makes this vision of Kubernetes a reality, offering a consistent, self-managing enterprise Kubernetes platform that spans the hybrid cloud. OpenShift 4 drives developer productivity while limiting operational complexities with native automation, providing a Kubernetes platform that pairs production-readiness with cloud-native innovation." says Ashesh Badani, senior vice president, Cloud Platforms, Red Hat.