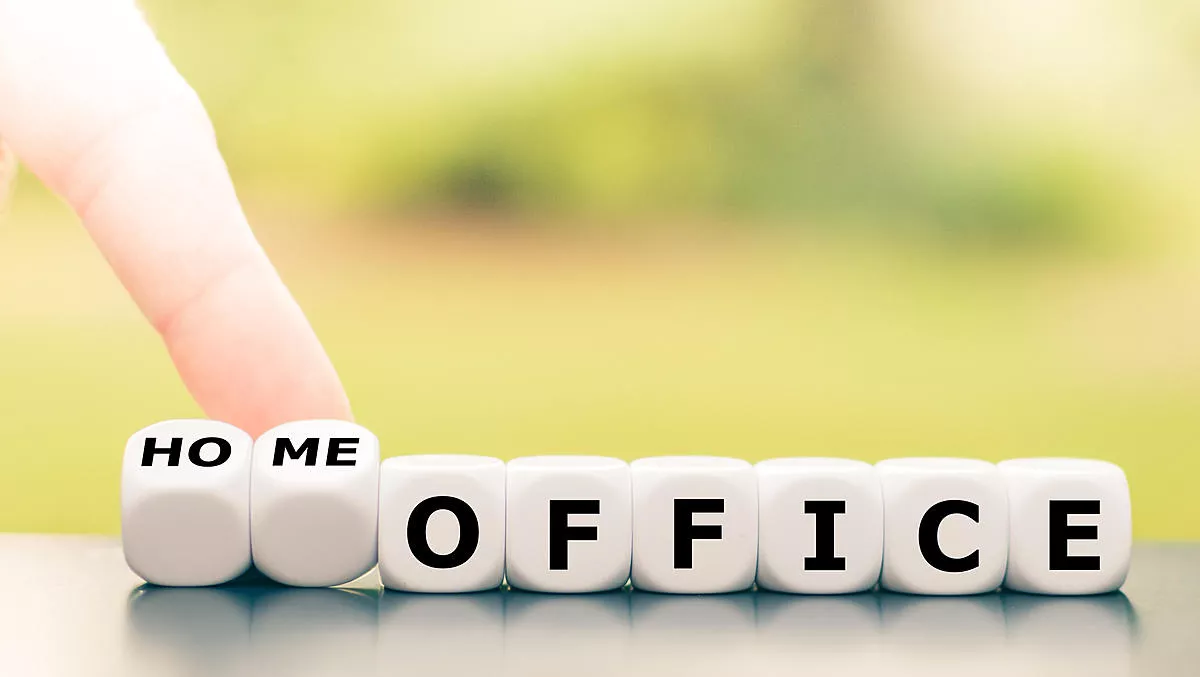 Remote working: Four things businesses must do now
FYI, this story is more than a year old
The COVID-10 outbreak has seen remote working shift from being a business perk to the new way of life for many employees and businesses across the world.
As a result, some businesses are struggling with how to maintain their day-to-day operations, with many offices now closed and employees working from home as much as possible.
"Even though remote work arrangements have been growing in popularity over the past two decades, this sudden shift has uncovered significant gaps in remote work strategies," says CompTIA - a non-profit trade association that issues professional certifications for the information technology industry.
"The primary hurdles are cultural - keeping a remote workforce engaged with the day-to-day business requires dedication at every level of the company. Other issues, though, are more technical in nature, and these are the most pressing ones as companies scramble to keep work moving forward," the organisation says.
According to CompTIA, the four key things to keep in mind during the shift to remote work are:
The hardware investment should go beyond the primary devices
Ten years ago, there was a significant focus on enterprise mobility that went along with cloud computing. Businesses were creating flexibility by moving their back end systems to the cloud and enabling their employees to access those systems from anywhere. The primary questions at that time were around provisioning and managing devices, and those questions were largely answered by companies sticking with corporate-owned devices. That caused enterprise mobility to fade as a topic, but it didn't necessarily address the full suite of hardware needs for remote workers. Many companies have still not built policies around peripheral equipment such as monitors and webcams. It adds to the cost, but it also improves productivity while showing remote workers that they are part of the team.
Investing in new applications will likely reap dividends
As enterprise mobility was fading into the background, cloud computing maintained its momentum, and companies were able to recognise different stages of cloud adoption. In later stages, the discussion around cloud computing shifted from migration of existing systems to new applications and architecture that maximised cloud benefits. The same concept applies to mobility. The first step is distributing smartphones and enabling access to email, but the true benefit comes from replacing applications with mobile-friendly versions and reconfiguring workflow. Even when most work is being done from a laptop in a home office, productivity will be highest with a modern application stack.
All aspects of security must be considered
CompTIA has long advocated a three-pronged approach to modern security. First comes an expansion of security technology, and for mobility efforts much of this was addressed as companies decided how to handle the hardware. Remote wiping, data loss prevention and mobile anti-malware are common parts of the security toolbox these days. The second part of the approach is process, and much of this can be addressed when moving to new applications and workflow. With the right applications, security policies on the back end can help enforce policies around secure business transactions. The final piece is the most difficult but also the most important. End user awareness is key when employees are remote, working outside the safe confines of the office environment. Ongoing education can help reinforce best practices around password management, public wi-fi usage and physical device safety.
Keeping employees connected goes beyond connectivity
There's a common theme throughout the first three points around enterprise mobility, and it's a theme that is being repeated as companies pursue new emerging technology. The technical issues, difficult as they may be, are the easy part. The more challenging part is changing behaviour. Sticking to old processes has been the downfall of many IT solutions with impressive technical capabilities. Enabling remote work is no different. To have a fully engaged remote workforce, companies must leverage the technology at their disposal to recreate the same opportunities for connection, team building and recognition that exist at physical locations.
The demand for remote work existed before COVID-19, and it will continue afterwards, CompTIA says.
"The need to attract talent and the desire to address employee flexibility will drive companies to prioritise remote work strategies, using the latest technology tools and building the best policies.
"Strong remote work policies also lead to better business continuity, making companies more resilient for the next major challenge."
Related stories
Top stories