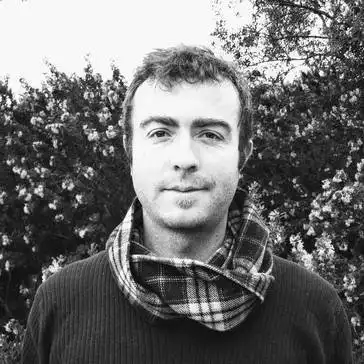 By Ryan Morris-Reade, Contributor
Zendesk's annual research has uncovered a gap between consumer expectations and company actions regarding customer service.
The global Zendesk Customer Experience (CX) Trends Report 2022 has found that 68% of Asia Pacific consumers feel customer service is an afterthought for businesses - despite 80% reporting that the quality of customer service they receive impacts their purchase decisions.
Zendesk believes the need to close the gap between these expectations and CX delivered has never been more urgent, especially as more customers are vocal about their increased expectations. Seventy-one percent of APAC customers say they would switch to a competitor after one bad customer service experience.
"Businesses cannot afford to take a transactional approach to their relationships with their customers," says Zendesk chief technology officer, Adrian McDermott.
"Customer service is now a key differentiator, but this year's report reveals some gaps exist between expectation and delivery. Customers are noticing this gap and voting with their business, and that's perhaps the clearest signal to businesses that change needs to happen, and fast."
Wendy Johnstone, Zendesk chief operating officer, APAC, says the increasing demand for quality customer experience is evident in APAC.
"Businesses that leverage the right strategies to deliver exceptional customer experience will be able to set themselves apart from competitors and grow their customer relationships," she adds.
The Zendesk report draws on input from customers, agents, customer service leaders, and business leaders across 21 countries, including Australia, Japan, India, Singapore and Korea. Data was also gathered from more than 97,500 Zendesk customers who participated in the company's Benchmark program.
Customer service can drive growth
Sixty-nine percent of the APAC businesses surveyed agreed there is a direct link between customer service and business performance, with 60% estimating that customer service positively impacts business growth. However, when broken down by country, only 67% of Singapore businesses agree with this direct link, lagging behind other markets such as India (88%) and Australia (77%).
Beyond delivering a single solution-based interaction with the consumer, Zendesk says businesses need to take the opportunity to drive customer engagement and deepen the relationship. But customer engagement in APAC is up by only 4% from the previous year, signifying more work needs to be done to serve customers better. Singapore experienced the slowest growth in customer engagement, up by only 1%.
This report also revealed that customer expectations could drive or stifle growth plans. As consumers spend more online, most say their customer service expectations have increased in the past year. Channels play a big part in meeting these increased expectations and particularly being where the customer is. However, more than half of the APAC (51%) companies surveyed did not have a strategic plan for customer service over the immediate to medium term.
"The business case for customer service is clearer than ever, and getting buy-in from the top is a critical first step," says McDermott.
"Getting this engagement relies on evolving the key metrics, look beyond CSAT and identify the broader business impact that can tell a compelling story. This year's findings bring into sharp focus the need for there to be a more concerted effort across the organisation - including better integration of systems and a regular review of metrics."