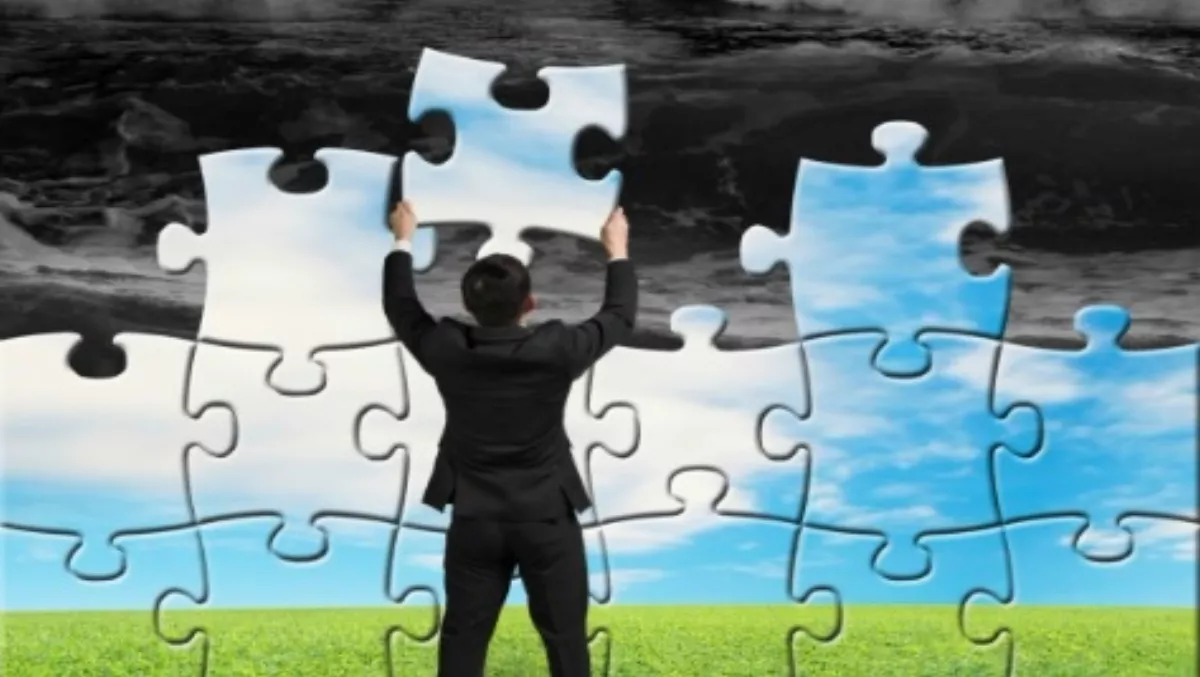 Rethinking technology refreshes as Windows Server 2003's EoS looms
Mon, 4th May 2015
FYI, this story is more than a year old
Technology refreshes can be a 'dirty word' for many IT managers, even at Intel, where server overhauls would typically require significant business justification. Only when faced with end-of-life scenarios, such as the upcoming Windows Server 2003's end of support (EOS) on 14 July 2015, might there start to be more urgency to consider one.
Moore's law dictates that the performance of processors doubles every 18 months. Based on that idea, companies often replace PCs and laptops every three to five years as a result so as not to fall behind the competition in terms of productivity tools. Why then do IT managers often neglect the servers and the software that run them? They are the beating hearts of organisations, ensuring that businesses run smoothly.
Failing to migrate and upgrade server software and hardware means that IT infrastructure may be operating sub-optimally for years. For instance, the processors of today have close to 20 times the compute power of servers from 10 years ago. Similarly, updated server operating systems generally boast significantly higher virtual server densities than their older counterparts – leading to greater efficiencies in computing.
According to the IDC whitepaper entitled, 'Understanding the Business Value of Migrating to Windows Server 2012', it was revealed that Windows Server 2012 offered between 12.5% to 16.6% higher virtual server density than Windows Server 2003. This all translates to more efficient data centers and less wasted data center space; leading to lower operational costs.
Newer server operating systems coupled with the latest processors also equates to higher compute power, greater reliability, a more stable IT environment, the ability to support modern business applications, more efficient automation, better mobile management strategies, and the list goes on.
For example, with regards to their product features, the latest Intel Xeon processor platforms and Windows Server 2012 are optimised for each other allowing users to draw the maximum potential out of both components when used together. Microsoft Hyper-V enables the usage of the full physical resources of eight-socket servers based on the Intel Xeon Process E7 family. Also Windows Server 2012 is optimised to make the best use of power saving features of the Xeon platform – enabling around 15% in energy savings as compared to Windows Server 2008 R2 running the same hardware.
Anyone still running Windows Server 2003 today is also likely to find it challenging to provide customers and employees with the experience they expect from a progressive company. This could be critical in the battle for talent and customer mindshare, as well as competitive disadvantage.
Planning for technology refreshes
A majority of IT managers are still operating on the old school philosophy of, "if it ain't broke, don't fix it". This is perhaps true even more so in Asia Pacific, where there is a more prevalent "cost sensitive" mindset compared with counterparts from other regions.
Technology refreshes are part and parcel of the IT lifecycle. Back in 2007, a study at Intel revealed that conducting regular technology refreshes of our data center infrastructure every four years would bring greater savings overall. This is as opposed to waiting for major milestones before enacting a refresh, which could sometimes see a 10-year wait or more.
Intel runs 64 data centers and as of January 2014, only had 18,000 instances of Windows Server 2003. Fast forward to today, there are about 2,000 instances of Windows Server 2003 and the aim is to complete the migration off the platform within the next two months. We estimate that our entire migration process, including the planning period, would have taken about a total of 20 months to complete.
With a clearly defined multi-year data center strategy, periodic refreshes, as well as upgrades, Intel was not greatly impacted by the Windows Server 2003 end-of-support scenario. In fact, slightly less than half of our servers, were still on Windows Server 2003, and as such migration was not as complex and time consuming as it would have been for a company that had not upgraded periodically.
In addition, Intel's data center resources were pegged to the various business groups within the company and would only get upgrades if that business group had the budget to do so. However, the company eventually decided to consolidate the company's IT resources with the aim to reduce the data center's unit cost by 10%, while also improve compute resources by between 10% and 30% yearly.
Making the "Do More with Less" Mantra a Reality
The pressure to do more with less can be overwhelming if one does not take a long term approach with their data center strategy. While conducting a refresh may cost more money upfront, the return-on-investment (ROI) over the next three to four years can be a well-worth investment.
Often, this might require a CIO to get more management buy-in and additional funding from the C-suite. For example, this includes the CFO who is largely numbers-driven, so painting a multi-year view of the ROI in terms of cost benefits will help get more support for a refresh.
Regardless of EOS deadlines, one should continually strive to take advantage of upgrade cycles at least once every four years to ensure they keep costs down and keep up with the demands of the modern business world.
With the impending Windows Server 2003 end-of-support deadline, the good news is that this could be the motivation for many organisations to finally modernise their infrastructure and truly make the most of the cloud simultaneously – something that was quite impossible previously.
By Chiu Ten-I (Q), Geo Manager, Japan and APAC, Intel IT