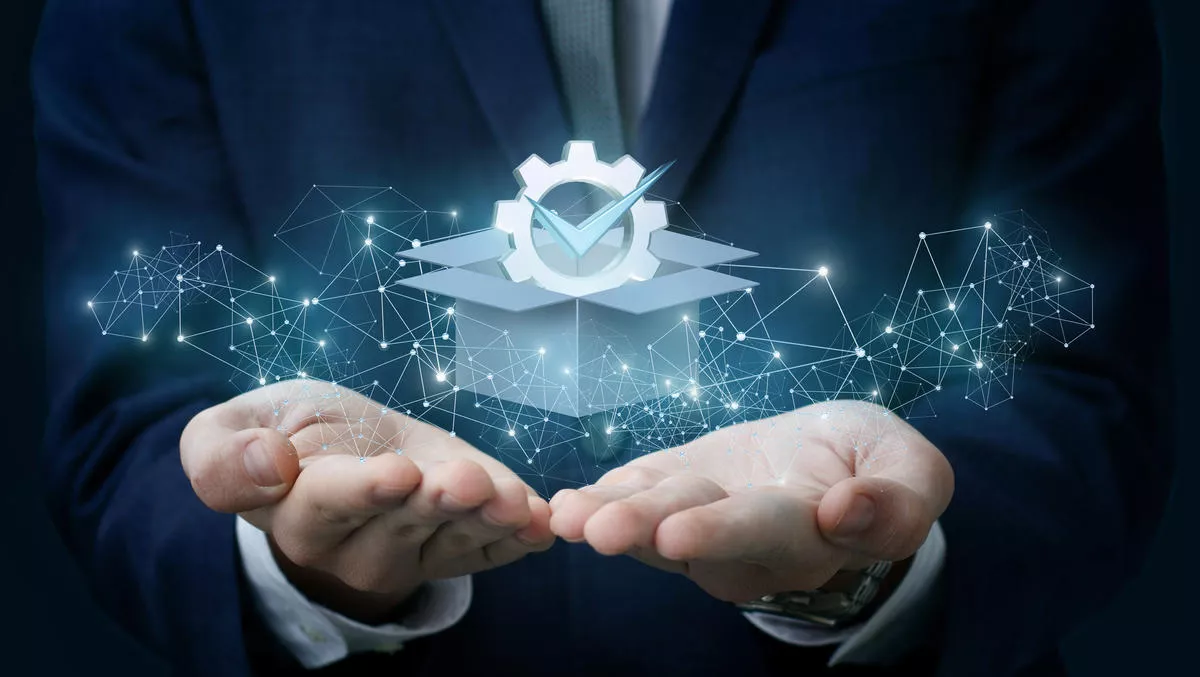 rhipe launches security solution for SMEs in APAC region
FYI, this story is more than a year old
rhipe, the distributor of cloud solutions and services in APAC, has launched its first ever commercially available security product for SMEs.
SmartEncrypt is a SaaS security encryption product that will be sold through its partner network.
Essentially it is targeted at protecting the data of SME businesses regardless of their chosen cloud provider or IT environment.
With SmartEncrypt, if a hacker gains access or intercepts files protected the file will be unreadable and of no value to the unauthorised recipient.
Using simple to manage encryption keys, businesses can encrypt files and documents en masse. As such, even if a network is breached by an unauthorised user, the files they gain access to will be unreadable and unusable.
Files containing sensitive information such as customer data, price lists, product specifications or financial information can be easily protected, without requiring deep technical knowledge or expertise and at a price point designed for SMEs.
SmartEncrypt has been developed to complement businesses existing security and business continuity strategies and provide smaller to medium enterprises the levels of digital protection typically reserved for big business, creating a unique offering for the channel, rhipe states.
The product marks the first time in rhipe's 18-year history where it has developed and launched its own product to be distributed via its partners.
Leveraging their dominant position as the largest licensor of Microsoft 365 in Asia-Pacific, and with a channel network that boasts vendors including VMware, Veeam and Red Hat, rhipe has an understanding of how businesses in the region have been adopting cloud solutions, particularly among SMEs.
According to the company, SMEs are amongst the most vulnerable to cyber attacks, with 62% of small businesses in Australia experiencing a cyber attack in the past year, the company states.
In addition, more businesses than ever are adopting cloud services. Over the last five years, cloud technology has added $9.4 billion of productivity to the Australian economy, and 78% of users reported increased productivity after adopting cloud services.
Furthermore, modern businesses are increasingly reliant on storing high volumes of data in files.
This data is often commercially sensitive, and includes Intellectual Property, business deals, designs, customer project data or confidential information such as employee records, legal case files and financial data.
Consequently, two of the biggest risks facing modern-day businesses include data breaches and departing employees taking sensitive files with them.
This increased use of data and cloud services requires businesses to have an even greater focus on security, according to rhipe.
rhipe CEO Dominic O'Hanlon says, "The global pandemic shone a spotlight on how cloud solutions increase efficiencies, drive productivity and reduce costs.
"It's therefore not surprising that the cloud has become the norm for most businesses day-to-day operations, particularly over the past year.
However, rhipe states thousands of businesses have shifted to this new digital world without truly understanding the measures they need to protect their businesses and their customers from a range of cyber threats.
According to rhipe, the average time it takes to identify and contain a security breach in Australia is 296 days, higher than the global average. The average cost of a data breach in Australia last year was US$2.15,.
Investing in data loss prevention services, such as SmartEncrypt to complement a tech stack, has been shown to lower the average cost of a data breach by US$258k.
O'Hanlon says, "We're entering a new era of digital reliance and sophistication. It's paramount SMEs do everything they can to practice smart cyber security.
"Not only is it critical in protecting a business and its customers, but it is increasingly going to have legal implications.
He says, "New legislation is being introduced in Australia which will force any business belonging to a critical industry, such as healthcare, financial services or energy, to demonstrate its security credentials.
"We expect this will expand to all walks of business life very soon, which makes it an imperative for our channel to include SmartEncrypt in their offering to their customers."
SmartEncrypt is available in Australia and New Zealand from February 2021, with plans to roll out over the wider Asia-Pacific region across 2021.