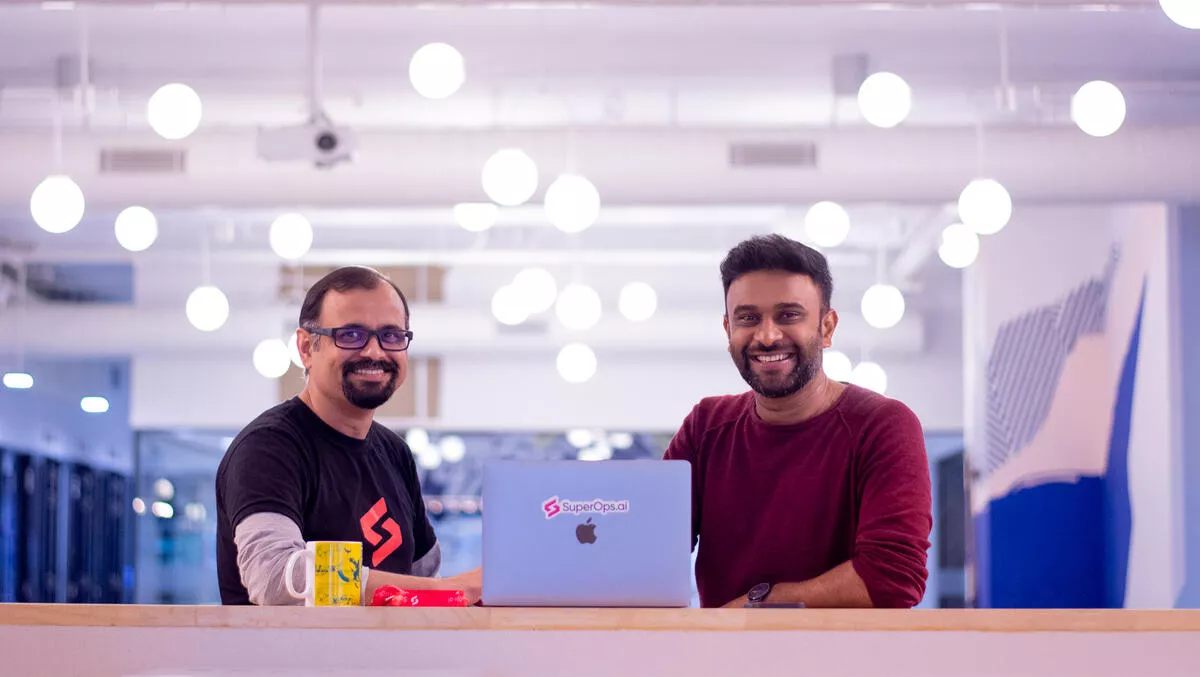 RMM platform SuperOps.ai takes on legacy MSP software with $3 million funding
Thu, 13th May 2021
FYI, this story is more than a year old
Professional services automation (PSA) company SuperOps.ai has today announced the launch of its beta platform, as well as fresh funding totalling $3 million.
The company, which also offers a remote monitoring and management (RMM) platform, is a startup formed in 2020 by serial entrepreneur Arvind Parthiban and aims to tackle the issue of disjointed MSP tools — in part by unifying its PSA and RMM tools as a single platform.
SuperOps.ai says it plans to use its recent funding to 'strengthen its R-D in terms of product innovation and usability, expand its team, and drive market adoption.'
"MSPs are heavily dependent on the efficacy of PSAs and RMMs to enable a successful business run rate," says SuperOps.ai co-founder and CEO Arvind Parthiban.
"As such, MSPs can benefit from implementing both tools and using them in conjunction. However, achieving this in a cost- and resource-effective manner isn't straightforward.
MSP tools are siloed and becoming synonymous with decaying legacy software that hinders their growth, Parthiban adds. Despite new startups emerging to disrupt the space, he says, their products are focused primarily on catering to large MSP businesses leaving the smaller MSPs to dry.
"SuperOps.ai's platform is tailored to cater to various segments of the MSP market and intends to build a truly unified PSA, RMM solution powered by intelligent automation," he continues.
"Furthermore, helping MSPs with several benefits, including centralising control, minimising training requirements for technicians, and streamlining work processes among others will be key.
The primary mission of SuperOps.ai's platform is to assist MSPs in delivering better services with fewer tools. For example, the platform is an improvement over the clunky UI present in many legacy tools. This is achieved through its unification of PSA and RMM platforms into one singular platform.
Customers who have already experienced the beta have nothing but glowing reviews.
"I'm not kidding you when I say I've tried every PSA, RMM software out there," says Ron. A from TechTap Solutions. "But seeing your product makes me so happy. I can't wait for you folks to release it. Fantastic.
The platforms user interface also garnered praise.
"I think the platform is really nice. Everything flows nicely and looks neat," says Robbie Emerson from Osiris Technologies. "The design and usability of the product are really good.
The positive feedback is indicative in part due to the rapid proliferation of the MSP market.
"Several industries have adapted to a new way of working in 2020, as companies increasingly relied on managed services for their IT needs," says Matrix India managing director Tarun Davda.
"The $300-billion MSP market has the potential for rapid growth and expansion, with the right tools, resources, and ideas. With its modern MSP platform, SuperOps.ai has a strong advantage in positioning itself as a leader, pioneering change in a market filled with legacy tools.
SuperOps.ai's announcement comes after the global managed services market was valued at $223 billion last year, with an expected value of $329.1 billion in 2025. This represents a dramatic shift in focus towards managed services for strategic decisions, SuperOps.ai says. It's also estimated that successful deployment of managed services will help in reducing IT cost by 25-45% and increasing operational efficiency by 45-65%.
SuperOps.ai was founded in 2020 founded by Arvind Parthiban and Jayakumar Karumbasalam, who have a combined experience of over 35 years in the IT industry. Parthiban is a serial entrepreneur who created the leading marketing automation software — Zarget, before selling it to Freshworks.
Karumbasalam has worked in Zoho, Optus, and Freshworks heading and building data platforms.