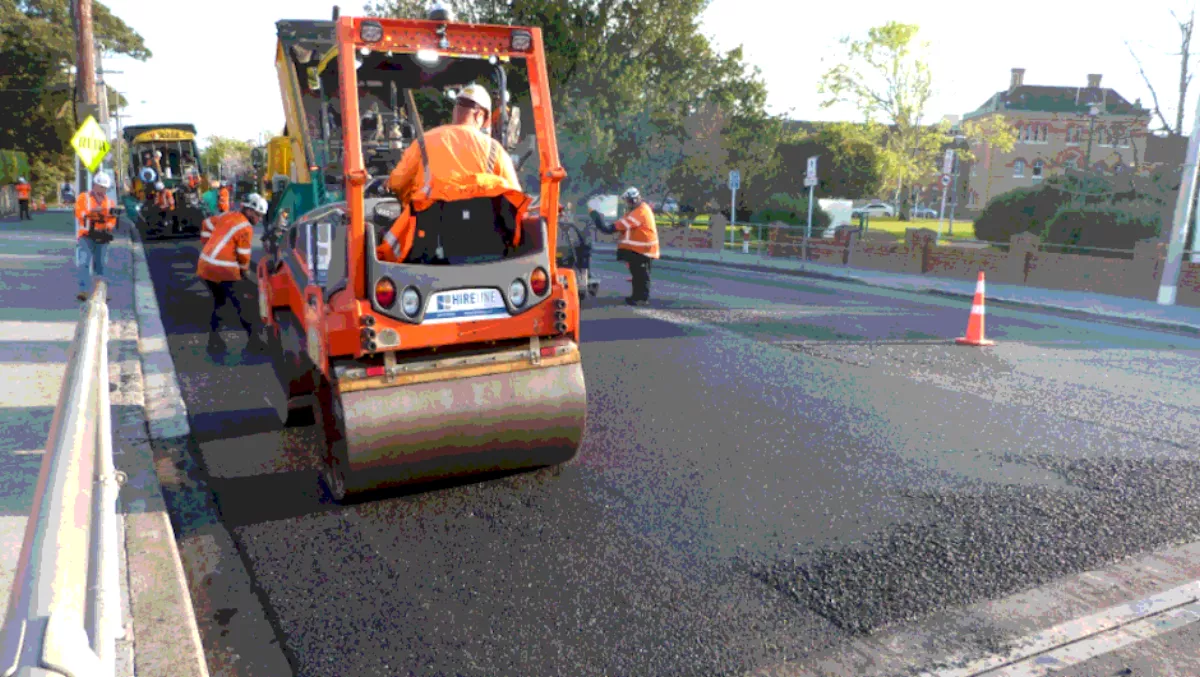 Roads made of toner waste and motor oil? The reality of a sustainable future
Mon, 29th Apr 2019
FYI, this story is more than a year old
Sustainability is becoming one of the most important ways by which consumers choose to purchase from a particular company – one that doesn't display sustainable business practices and an environmental mindset will find itself at a disadvantage to those companies that are doing their part to create a circular economy.
Office multifunction devices and consumables like toner cartridges can generate a significant amount of waste, but with sustainable business practices and processes, that doesn't have to be the case.
Fuji Xerox is a company that is leading the print industry in sustainable business practices and it has already made waves by creating contributing toward a circular economy that works.
Fuji Xerox creates products with sustainability in mind by no longer using hazardous materials, as well as building devices that use less energy overall. And when it comes time to retire those products, Fuji Xerox doesn't let things go to waste.
Through circular product design they are able to prevent products from ending up in landfill, but they can also achieve financial savings through the reuse of materials, extend the life of products, and reduce customers' environmental footprint.
Its Product Stewardship scheme is a free take-back programme for all of its customers' machines, used spare parts, and consumables. It's a popular programme – more than 4,000 customers have registered for used toner collection, and already the company diverts 700 tonnes of used product from landfill per year.
From what Fuji Xerox takes back, over 99.5% of each product is recycled or reused. At the end of an MFD's life, for example, Fuji Xerox's recycling partner disassembles it into around 40 different categories of materials which are then sold on the commodities market to be used in other products.
This is just one way in which Fuji Xerox is leading the way in sustainability. It was also the first in its industry to gain accreditation from the Minister for the Environment for its Product Stewardship scheme.
Here's another fun fact: If you've recently travelled along Carrington Road in Auckland or flown into Queenstown Airport, chances are you would have driven over a special road surface created using waste toner, used motor oil, and other substances – all combined into a low-carbon asphalt called TonerPave.
TonerPave is a product developed by Close the Loop in partnership with Downer which gives a second life to waste toner collected through Fuji Xerox's Product Stewardship scheme. It's been used in more than 1,000 kilometres of roads in Australia, with a 23% lower carbon footprint over the life of the road.
Here in New Zealand, Fuji Xerox has been leading a collaborative project with its partners to expand use of TonerPave through a grant awarded by the Ministry for the Environment Waste Minimisation Fund.
Turning waste toner and motor oil into roads is certainly one way to reincarnate products that would have otherwise ended up in landfill – and it also demonstrates what is possible when businesses focus on sustainability.
To find out more about how Fuji Xerox is committing to sustainability – download the Sustainability Report here or visit www.fujixerox.co.nz/sustainability.