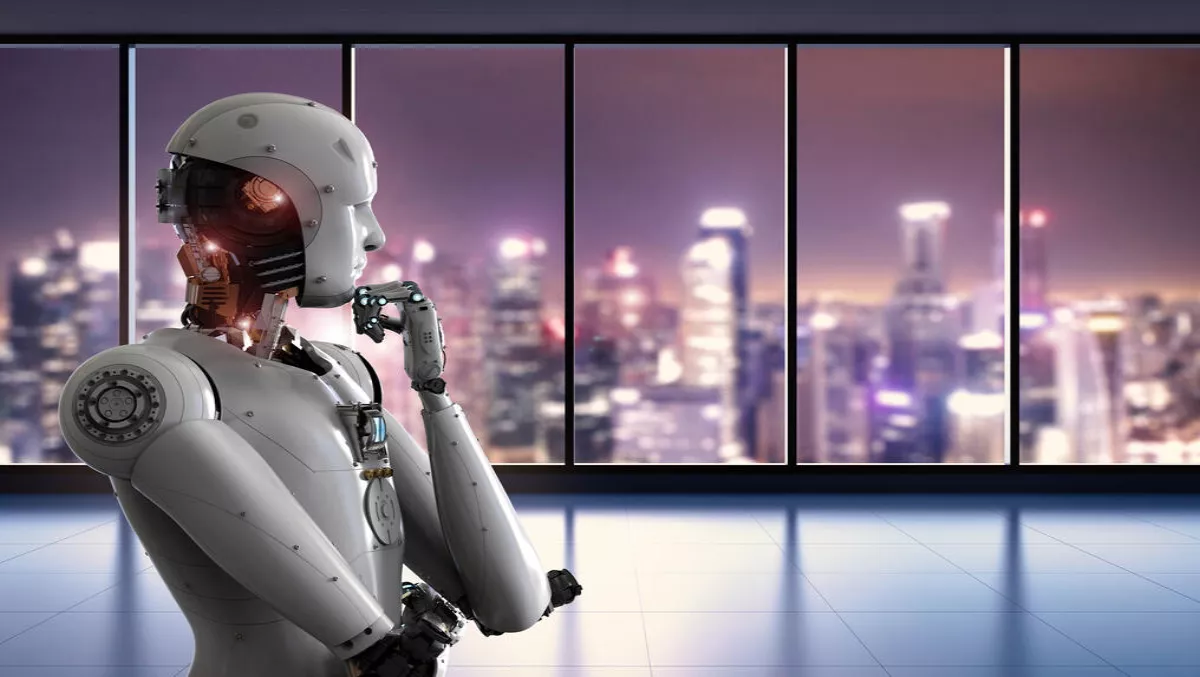 Robo-advisors, chatbots & NZ's artificially intelligent future
FYI, this story is more than a year old
Artificial Intelligence (AI) is creeping its way into our everyday lives, and Kiwis are really seeing the benefits.
Kiwis need to "actively embrace" the benefits of AI and fast – as is an extraordinary opportunity for New Zealand to enhance its future.
That's the word from Artificial Intelligence Forum of New Zealand (AIFNZ) executive director Ben Reid.
AI has a growing impact on the daily lives of all New Zealanders. Its potential impacts are profound. In the near future, it is likely to accelerate - at an unprecedented pace - resulting in major changes to our economy, society, and institutions, Reid says.
Precision Driven Health (PDH) is one organisation spearheading AI changes across the nation's healthcare sector.
PDH is a seven-year $38million academic research group that aims to improve health outcomes through data science and is a finalist at the NZ Innovation Awards to be announced in Auckland on Thursday night.
"Globally, hospitals have been slow to adopt robotics and artificial intelligence into patient care, although both have been widely used and tested in other industries. Internationally, surgeons are already using intelligent robots in the operating theatre to assist with surgery," Reid adds.
Reid says that in the business world, examples include the Xtracta App uses machine learning to read documents such as invoices, receipts and sales orders to insert data directly into accounting software
"Soul Machines latest project with Air New Zealand is another great example of the potential of AI or digital humans in customer service," Reid says.
"Soul Machine's robot, Sophie, the digital human, has advanced emotional intelligence and responsiveness and can answer questions about New Zealand as a tourist destination and the airline's products and services.
"Soul Machines is creating some of the world's first emotionally responsive and interactive digital humans.
"Another cool AI advance for the environment is artificial intelligence software based upon Google's TensorFlow framework that has been trained to recognise the different calls of threatened native birds.
"In banking, many banks are planning to use chatbots to provide robo-advisor to customers. In transport, New Zealand firm HMI Technologies' self-driving buses are being trialled in Christchurch.
"Ohmio Automation, a subsidiary of HMI Technologies, will soon start manufacturing self-driving electric shuttles from New Zealand which use artificial intelligence to navigate.
"The shuttles may not be used on city roads for many years but would be for more controlled environments like retirement villages, airports, or the campus of a business or educational facility.
"However, corporate New Zealand and government have yet to engage significantly and start building in-house capability to develop AI tech.
"Boards and senior management teams are still needing to get to grips with the major impacts that AI presents as part of their organisation's strategy.
"The use of AI technologies could lead to greater productivity, enhanced social good and the creation of new fields of work. But AI also presents risks. These could include greater inequality and unemployment from disrupted industries and professions."
"We have a duty to seek a deeper understanding of New Zealand's potential as an AI-assisted economy and society, to ensure AI is a positive part of New Zealand's future.
"The AI Forum brings together business, academia and the government connecting, promoting and advancing the AI ecosystem to help ensure a thriving New Zealand underpinned by technology.
The conversation on key factors accelerating AI developments across the country will continue in Wellington tomorrow at an AIFNZ event.