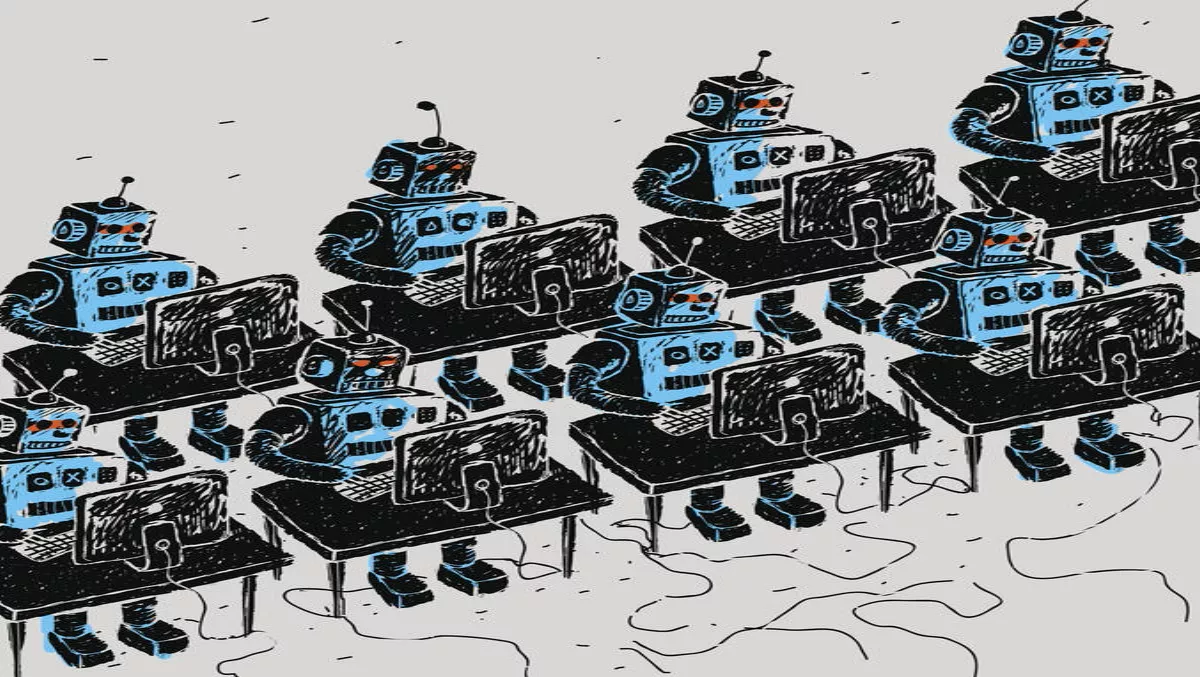 Robots VS. humans: Do businesses need robotics processing automation?
Mon, 26th Jun 2017
FYI, this story is more than a year old
By Julia Gabel, News Editor
The topic of robotics and automation is often associated with the question: Will a robot take my job?
Robotics process automation (RPA), although commonly connected with the idea of robots replacing humans, could help businesses optimise their workforce, ramp up workplace efficiency and reduce repetitive tasks, claims Nice.
Nice is an organisation that specialises in helping businesses increase their operational efficiency, prevent financial crime, improve business performance and enhance their security.
Gerry Tucker, managing director ANZ, NICE, comments, "there are many common misconceptions around RPA – robots are not taking over our jobs – it's about integrating the right technology into the workplace.
Tucker says that the conversations need to change from process automation to process optimisation. Robots are not taking our jobs, he says, but automating repetitive tasks alleviates the boredom and frustration of the daily grind.
"Businesses can use RPA as a way of supporting employees, and increasing their productivity and satisfaction while letting them focus on the more valuable parts of their role.
"In some cases, according to Forrester, the use of RPA can lead to the creation of higher-skilled positions, and 64% of respondents in a recent survey said their companies were using automation because it freed staff to do other tasks.
According to Nice, there are three types of business processes within an organisation, and different approaches are needed to optimise these:
1. If the process requires human judgement and interaction with a customer it can't be performed by a robot – for the moment – so it should remain as is.
2. If the process is customer facing but repetitive in parts, then robots and employees can work side by side in an 'assisted' mode. Here, the employee will perform the required manual tasks while the robots will handle the repetitive actions. This is also called 'attended RPA.
3. Finally, if the process doesn't require any human intervention at all, it can be fully automated. The robot is then in charge of the whole process. This is also called 'unattended RPA'.
Tucker adds, "It is rare that complete processes fall into types 1 or 3. Most processes will have sub-processes that can fall in the three categories. That's why it's important to talk about process optimisation rather than simply process automation.
"Businesses should partner with experts that can help optimise and streamline their specific processes.
Tucker concludes, "automation is changing the way we work; it offers tangible business benefits. Leadership can see visible, improved ROI, while employees are no longer stuck performing time-consuming tasks that require little creative thought, human interaction or decision-making.
"Organisations that are looking to stay ahead of the competition need to adopt RPA today, or risk being left behind.