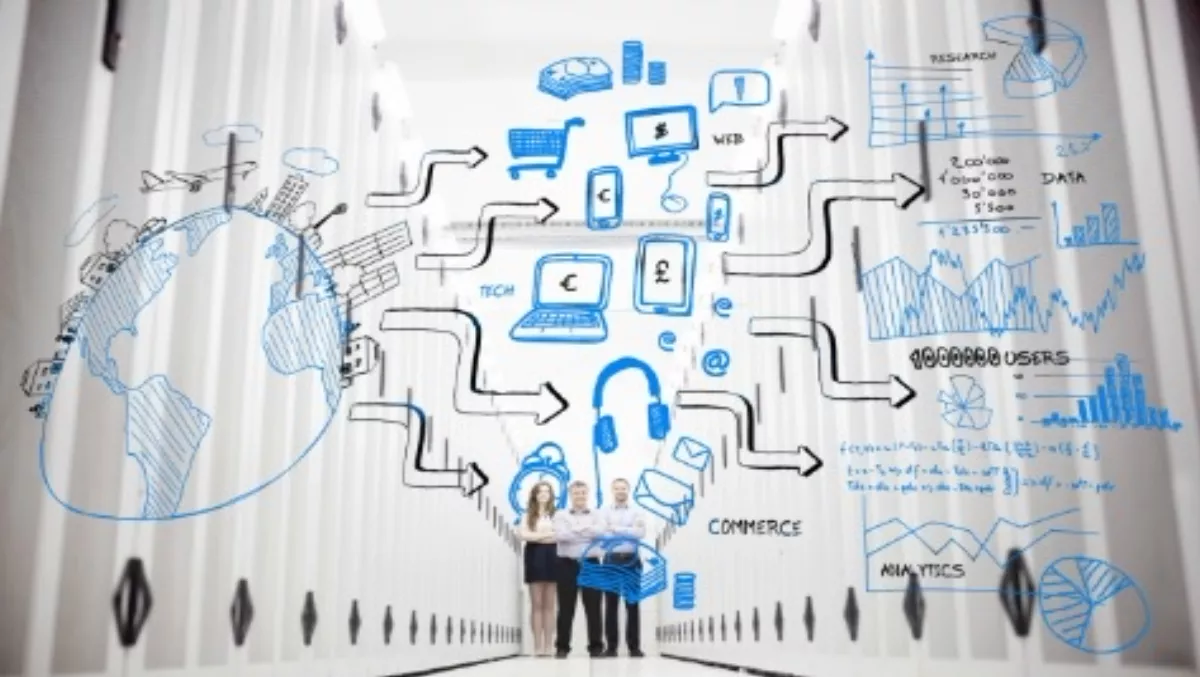 Ruckus Wireless completes industry first
FYI, this story is more than a year old
Ruckus Wireless has started shipping the industry's first virtual data plane for Wi-Fi.
Virtual SmartZone Data Plane (vSZ-D) segregates data traffic from control traffic on large wireless networks. It provides carriers and enterprises with maximum flexibility in network deployments by installing multiple data flow managers across a distributed network to help optimise cost and performance based on user demands.
The new software works with Ruckus' Virtual SmartZone controllers, which provide a software-based system for managing wireless networks.
In one year, Virtual SmartZone has gained more than 700 customers in production networks - managing more than 200,000 access points.
These controllers are Ruckus' play in the industry's network functions virtualisation (NFV) movement, which encapsulates key network functions in software that can run on industry-standard hardware.
"Ruckus is once again leading the way in Wi-Fi innovation, making it easier for carriers and enterprises to virtualise and optimise their networks," says Greg Beach, Ruckus Wireless vice president of product management at Ruckus.
"Separating control and data traffic delivers significant flexibility, cost and performance advantages for networks that support thousands of devices and access points," he says.
Virtual SmartZone Data Plane provides a flexible approach to aggregate and tunnel end-user data for specific application or security policy needs, according to the company.
Ruckus says, tunnelling traditionally drives up cost and lowers performance, requiring expensive physical controllers to be replicated at each site - while increasing hardware and labour costs as the network grows.
By contrast, vSZ-D distributes the workload across multiple, inexpensive systems - requiring only a single controller instance along with inexpensive vSZ-D deployments at remote sites.
Data also moves faster because it can bypass the controller with only incremental impact on each site, Ruckus says.
Functionally, the vSZ-D is manageable by the Virtual SmartZone controller, while enabling independent scaling of control and data planes.
Multiple vSZ-D instances can be deployed at distributed sites - or an instance can be deployed centrally, helping to afford maximum network design flexibility.
The NFV-based design eliminates deployment limitations due to physical computer hardware and geographic location.
Virtual SmartZone controllers feature significant flexibility: scaling up to 300,000 devices, offering single and multi-tenancy, and enabling 'WiFi-as-you-grow' for networks to expand and adapt to the changing needs of their business.
The SmartZone software platform supports all of Ruckus' ZoneFlex indoor and outdoor wireless access points.
Key vSZ-D product features include:
Encrypted data tunnelling: Provides flexible options for data tunnelling from all types of Virtual LANs (VLANs), including guest traffic encryption; point of sale data tunnelling for PCI compliance; VoIP traffic tunnelling; and seamless roaming across Layer 2 subnets.
Dynamic data plane scaling: Provides scale and resiliency for large deployments supporting 1Gbps, 10Gbps or higher throughput - which can be dynamically tuned without needing software updates.
Cluster architecture: Provides scale and resiliency for large deployments supporting up to 30,000 access points and 300,000 devices. One Virtual SmartZone controller can manage up to two vSZ-D instances, and four-controller cluster can manage up to 8 vSZ-D instances.
Support for multiple hypervisors: Provides initial support for two of the industry's most widely deployed virtualisation engines – VMware vSphere and KVM (OpenStack).
vSZ-D is immediately available as an extension to Ruckus' existing Virtual SmartZone controllers - offered in a 'high scale' version (vSZ-H) for carriers and large enterprises, and an 'essentials' version (vSZ-E) for large and mid-size enterprises.
Customers will need to upgrade their vSZ-H or vSZ-E controllers to version 3.2 in order to use the vSZ-D software.
Virtual SmartZone pricing starts at $995(USD) per instance, plus $100(USD) per access point licence. vSZ-D pricing starts at $995(USD) per instance.
Related stories
Top stories