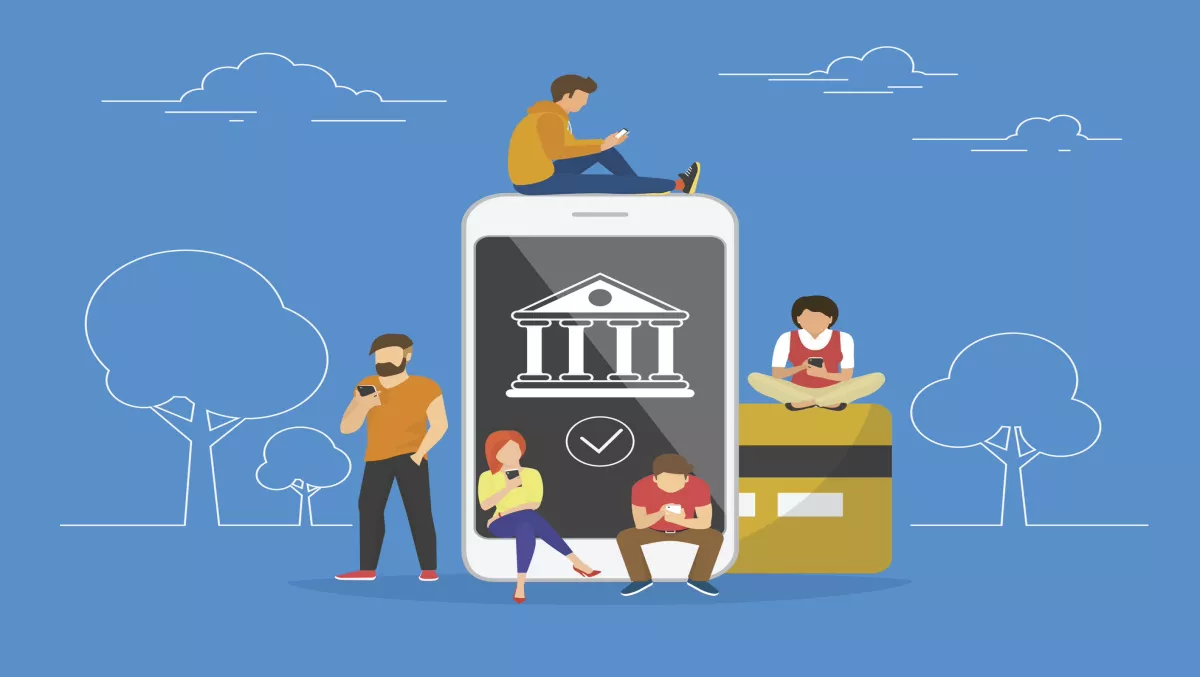 Salesforce cloud tech helps banks fix customer loyalty problem
FYI, this story is more than a year old
Banks are facing a loyalty problem.
Consumers are becoming accustomed to having more seamless and connected customer experiences than retail banks provide today.
That's the word from Salesforce, the self-proclaimed global leader in CRM.
According to Salesforce, banks have struggled to modernise, and are bogged down by disparate systems and operating in silos.
As a result, over one-third of banking customers are "hidden defectors," meaning they purchase products or services from a competitor of their primary bank, claims Salesforce.
Meanwhile, disruptive new entrants in the financial services sector, such as Venmo and Earnest, are also taking slices of business from banks and earning customer loyalty.
To help banks deliver the highly personalised, intelligent and connected banking experiences that these consumers have come to expect, Salesforce has launched a new cloud service.
Financial Services Cloud for Retail Banking is a new industry application that gives that comes two years after the company introduced its first ever Financial Services Cloud application for wealth managers.
"Banks are no longer just competing against one another. They're being compared to any company providing a convenient user experience that builds loyalty," comments Rohit Mahna, SVP and GM of financial services, Salesforce.
"With Financial Services Cloud for Retail Banking, Salesforce is making it possible for customers to love their banks again."
How it works:
The Financial Services Cloud is built on a CRM platform, and aims to help businesses bring together disparate lines of business, channels and geographies.
From education background and employment status to bank accounts loans, all customer data is collated within a role-based banking console.
This console facilitates customer engagement, and helps bankers to stay on top of critical tasks by aggregating information from multiple systems to create banker to-do lists, including proactive alerts for referrals and tasks.
Sean Worthy, VP, digital strategy, PenFed Credit Union, notes, "Financial Services Cloud for Retail Banking will give our bankers a 360-degree view of members and households, so they can provide them with personalised advice that maps back to each of our members' specific goals.
Additionally, personal bankers can capture customer needs and intent, enabling immediate routing of customers to the right bank employee who can recommend relevant solutions that will help customers achieve their financial goals.
By collecting all customer data in one console, bankers no longer need to toggle between disparate systems and silos to manage different banking workflows and processes.
With flexible APIs and a rich partner ecosystem, banks can extend the functionality of Financial Services Cloud to meet their evolving needs.
For example, they can quickly integrate nCino's Bank Operating System for originating and funding financial products, such as loans and deposits, with workflow embedded in Financial Services Cloud.
This means if a customer is interested in applying for a personal loan, a banker can start the process directly within Financial Services Cloud.
Jonathan Rowe, chief marketing officer, nCino says today, banking customers and employees expect speed, convenience and trust from their banks
"By integrating nCino's Bank Operating System with Salesforce Financial Services Cloud, we can help banks increase efficiency, transparency, profitability and regulatory compliance across all lines of business.
Salesforce's latest application is expected to be generally available, including in Australia and New Zealand, in October 2017.