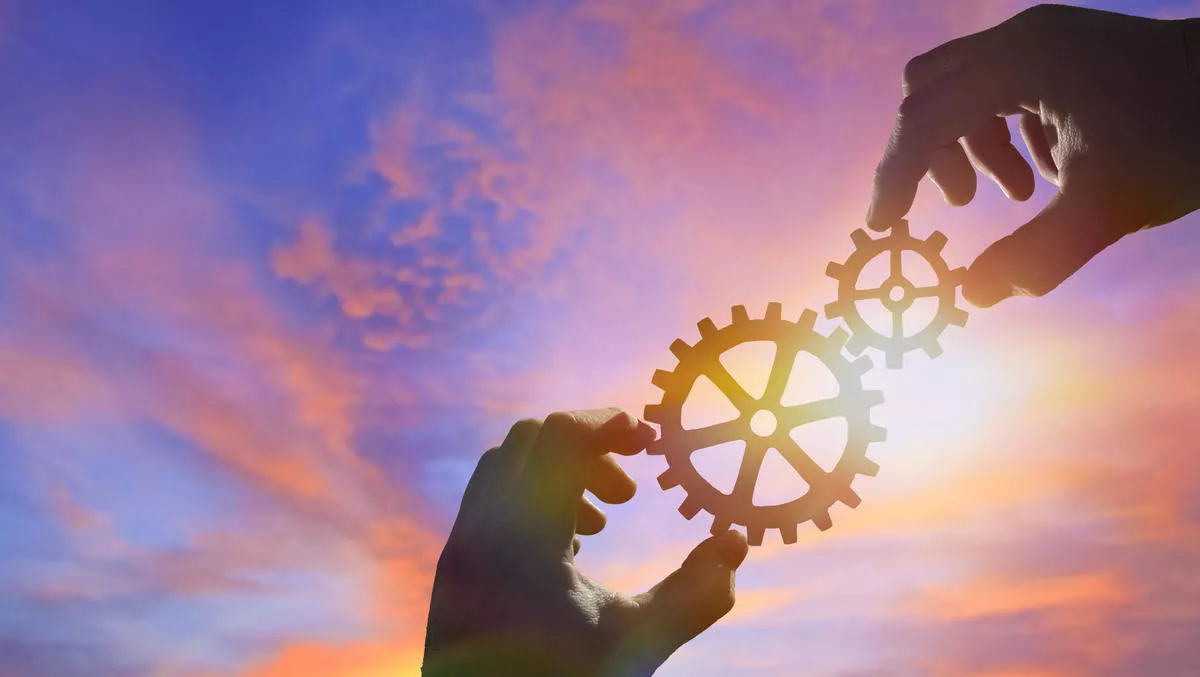 Samsung extends partnership with Google, joins Android Enterprise Recommended programme
FYI, this story is more than a year old
Samsung Electronics has announced that it will join Android Enterprise Recommended, a Google-led program aimed at making it easier for enterprise businesses to integrate mobile solutions into their operations.
Samsung's participation in the programme gives customers added assurance that its participating products meet – and in fact exceed – the hardware and software requirements set out by Google for the enterprise.
"Samsung is committed to helping our enterprise customers modernise their business for the digital age with an industry-leading offering that includes customisable hardware, easy-to-manage software and end-to-end security," says KC Choi, EVP and Head of Global Mobile B2B Team, Mobile Communications Business, Samsung Electronics.
"By joining the Android Enterprise Recommended programme, we are making it even easier for enterprise customers to build a mobile experience that helps to protect employees, keep them engaged and enhance operational efficiency by meeting and exceeding Google's standards for security, productivity and flexibility," Choi says.
Samsung Electronics Australia's Head of Solutions and Services, IT and Mobile, Martin Brown, adds, "This announcement is testament to Samsung's ongoing commitment to provide our enterprise customers with the absolute pinnacle of what our devices, solutions, and collaboration with Google can deliver.
"We have combined the very best of Samsung hardware, software, and security solutions, with the confidence that Android Enterprise Recommended provides to business customers seeking seamless integration with their mobile operations," he says.
Since the very beginning, Samsung and Google have worked closely together to work to provide enterprises with the best and most secure mobile experience possible. The two companies joined forces nearly a decade ago to address the most pressing challenges businesses are facing today: maintaining productivity, protecting the workforce and offering flexibility.
Specifically, over the past two years, Samsung and Google have partnered to:
Harmonise Android Enterprise and Samsung's Knox Platform for Enterprise to offer a seamless experience for Android customers who were also looking for Samsung's advanced capabilities in security and device management.
Synchronise mobile device enrolment services (Android zero-touch enrolment and Knox Mobile Enrolment) to offer enterprise customers a variety of services that help streamline the employee onboarding experience and re-deployment of devices.
"We are excited to welcome participating Samsung Galaxy smartphones and tablets to the Android Enterprise Recommended program building upon our longstanding partnership to deliver great mobile experiences to businesses," says David Still, Managing Director of Android Enterprise, Google.
"Samsung's participation in the program ensures Google's customers have access to devices that offer outstanding security, efficiency and productivity and we look forward to working together more in the future."
"Samsung has a proven track record in delivering mobile-first enterprise solutions that help companies prepare for the business of tomorrow including Galaxy Enterprise Editions, ruggedised smartphones and tablets, cutting-edge security solutions, flexible configuration and deployment options, and innovative lifecycle management services."
Samsung says it is constantly innovating to offer the best solutions possible for enterprise customers, even beyond the requirements set out by the Android Enterprise Recommended programme, as part of its Samsung Knox Suite, which offers exemplary industry-leading security and management features such as:
Advanced security features, such as Dual-layered Data-At-Rest encryption, Real-time Kernel Protection, Defeat Exploit, and Sensitive Data Protection to protect our enterprise customers from emerging threats;
Authority for IT administrators to tailor or configure Samsung devices to their specific needs right out of the box and manage them from a central location by establishing a wide range of IT policies;
And a system for IT administrators to easily manage their employees' operating systems and software updates remotely to make sure the latest OS versions and security patches, once tested, are readily available for all employees.
What this means for Galaxy users
Select Galaxy devices running Android 11 and above, such as the S20, Note20, Tab S7|S7+, and ruggedised devices including the XCover Pro will become a part of the Android Enterprise Recommended program. This provides customers with more options that meet Google's standard requirements and ensures consistent device performance and user experience for businesses.
"Together, Google and Samsung will continue to push boundaries and deliver the best experiences possible in order to help enterprise customers everywhere achieve their digital transformation goals."
Related stories
Top stories