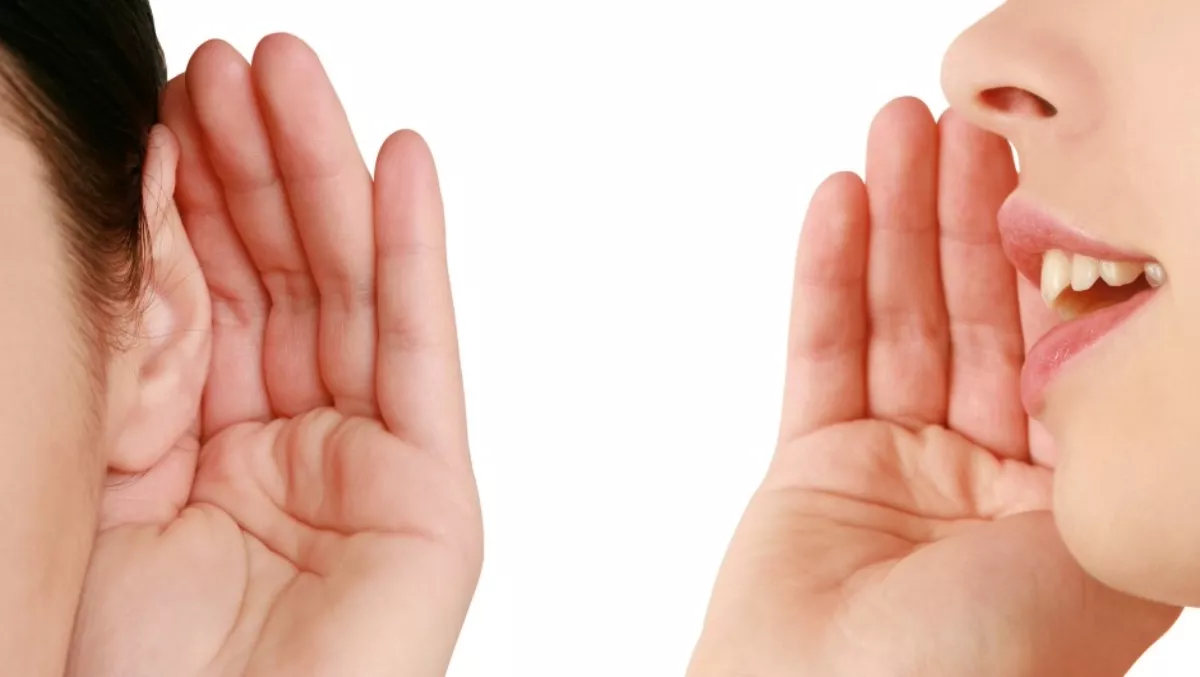 Samsung S7 rumours bubble over
FYI, this story is more than a year old
You'd be forgiven for thinking that Apple rumours were the only game in town. Recently rumours surrounding Samsung's yet to launch flagship smartphone, the Galaxy S7, have been bubbling over.
Here's what's been said so far.
When?
According to the rumour mill, we could be in for a Februrary S7 launch. Given the last few Galaxy devices were unveiled amidst a massive amount of hype at the Mobile World Congress (held in Februrary), these rumours make sense.
S7 Pricing is however still vague. The general consensus is that it'll sell for between NZ$1, 299 - $1,499 depending on specifications such as internal storage.
What will the S7 look like?
There's a tonne of highly speculative renders already doing the rounds, and some more fanciful than others. The one thing that is likely is that the S7 will sport an evolutionary rather than revolutionary design.
Samsung has already tweaked the design language for the S6, S6 Edge and S6 Edge+ earlier this year. This means any changes beyond size and a few minor cosmetic tweaks are pretty unlikely.
Cooling
One of the key engineering challenges with smartphones these days revolves around their gazillion-core, multi-gigahertz monster CPUs. Not only do they gobble up battery charge, they also generate a lot of heat.
This has seen a heap of speculation around rumoured cooling solutions and their possible impacts on the S7's design.
One of the current themes emerging is that Samsung will use a magnesium based alloy chassis. By doing so, the S7 will be both lighter and stronger. It would also allow for better heat dissipation.
Another rumour has it that Samsung will add liquid cooling to the Galaxy S7. Even though the engineering is likely to be a hairy proposition, the logic surrounding this rumour is compelling.
A more efficient means of cooling would allow Samsung to put even more muscular components into the S7. Heat would be carried away using liquid coolant pipes and radiated via the alloy case.
That the S7 will be a slinky beast sporting a metal and glass chassis is still pretty certain.
Display
Rumours around the S7's display have come under intense debate. Given Samsung's legacy of screen manufacturing as well as their push into the VR space, there is a high probability that the S7 will deliver a significant leap in screen resolution.
While the S6's screen is already nothing to sneeze at, pundits are picking that Samsung will follow Sony's lead to bring true 4K to the S7.
This could enhance the VR experience by helping to reduce "screen-door" effects when paired with the next generation Gear VR headset.
Resolution aside, another tantalising (and persistent) rumour has it that an S7 variant will have a curved screen. This rumour popped up after supply chain sources let slip that Samsung had placed some large orders with Taiwanese manufacturers who specialise in curved screens. This could see Edge and Edge+ variants joined by a curved model resembling LGs Flex.
Having already launched the S6 Edge and S6 Edge+, many pundits are also wondering if Samsung will offer different sized variants of the S7. The screen sizes most commonly bandied about are 5.2" and 5.8".
Size isn't everything and a more certain prospect is toughness. A new trademark recently filed by Samsung suggests that they're developing a new in-house glass technology called Turtle Glass.
Could this be set to replace Gorilla Glass on the Galaxy S7? Could trips to the repair shop become a thing of the past? Only time will tell.
User Interface/OS
Apples 3D touch technology proved popular with the iPhone faithful who flocked to the 6S in droves.
Now It appears Samsung may bake a similar feature into the S7. Synaptics developed a technology called ClearForce that can measure the amount of pressure placed on a touchscreen.
That Samsung is evaluating ClearForce for use with the S7 is a a recurring rumour.
It is also pretty certain that the S7 will launch with a Marshmallow flavoured version of the little green droid. This is backed up by Samsung documents that recently surfaced on Weibo. Few are speculating that there will be anything beyond cosmetic changes to the S7's user interface, however, any streamlining to Touchwiz can only be a good thing.
Camera
The days when you could look at a photo and tell it was taken with a phone are long gone thanks to huge improvements in image sensors, optics and image processing hardware.
While the shooter on the S6 impressed, Samsung recently unveiled their latest camera module, the aptly named BRITECELL, which should deliver better photos and videos, especially when shooting under low light conditions. BRITECELL is also significantly more compact than the current camera module used with the S6. This could see the rear camera bump gone from the S7.
The most persistent rumour around S7 camera specs is that it'll sport a 16MP rear camera and a 5MP front-facing shooter just like the S6.
While Nokia have proved you can cram a 40MP sensor into a smartphone, the resulting file sizes for photos and video translated into diminishing returns, so a 16MP rear sensor may well be a sensible choice.
Battery
An area that many punters are strangely silent on is both battery and charging for the S7. It is probably a good bet that the battery won't be removable. This has underpinned Samsung's design philosophy with the S6 and probably isn't about to change any time soon.
With wireless and fast charging supported by default in the S6 range, there is also a strong probability that the S7 will also support them too. I just hope the LED on the S7's wireless fast charger is removed (or can be disabled) as it can be pretty distracting at night.
Silicon
Speculation around what silicon will power the S7 has also proved divisive. Prevailing wisdom has it that there will be two variants – An S7 with in-house developed Exynos silicon and the other using a Snapdragon 820.
Moving back to a Qualcom chip is interesting. By dumping Qualcomm with the S6 and opting for an in-house developed Exynos processor, Samsung may have dodged a bullet.
The 810 has been blighted by reports of overheating and mixed performance. While the 820 is said to pack more processing grunt than a free-range bacon factory, leaked benchmarks show Samsungs new Exynos to be a real powerhouse.
Other Bits and Bobs
It's also been rumoured that the Samsung Galaxy S7 will support USB Type-C, allowing it to charge faster and meaning you can plug the cable in either way round. This makes a lot of sense, as a growing number of phone makers are moving to USB C.
One rumour that I'm hoping will pan out is that the S7 will have MicroSD support - up to 128GB of storage would be insanely handy. The flip side of this is that rumours have also surfaced of integrated internal storage topping out a 32GB or 64GB.
At the end of the day
Amongst all these rumours, one thing remains a fact. Speculation will continue to gather momentum the closer to the S7's we get. Rumours will range from being outright wacky through to plausible.
Short of an S7 being left in a bar ahead of the launch, no one really knows definitively what goodness the S7 will bring. That is what makes all the conjecture so much fun.
Related stories
Top stories