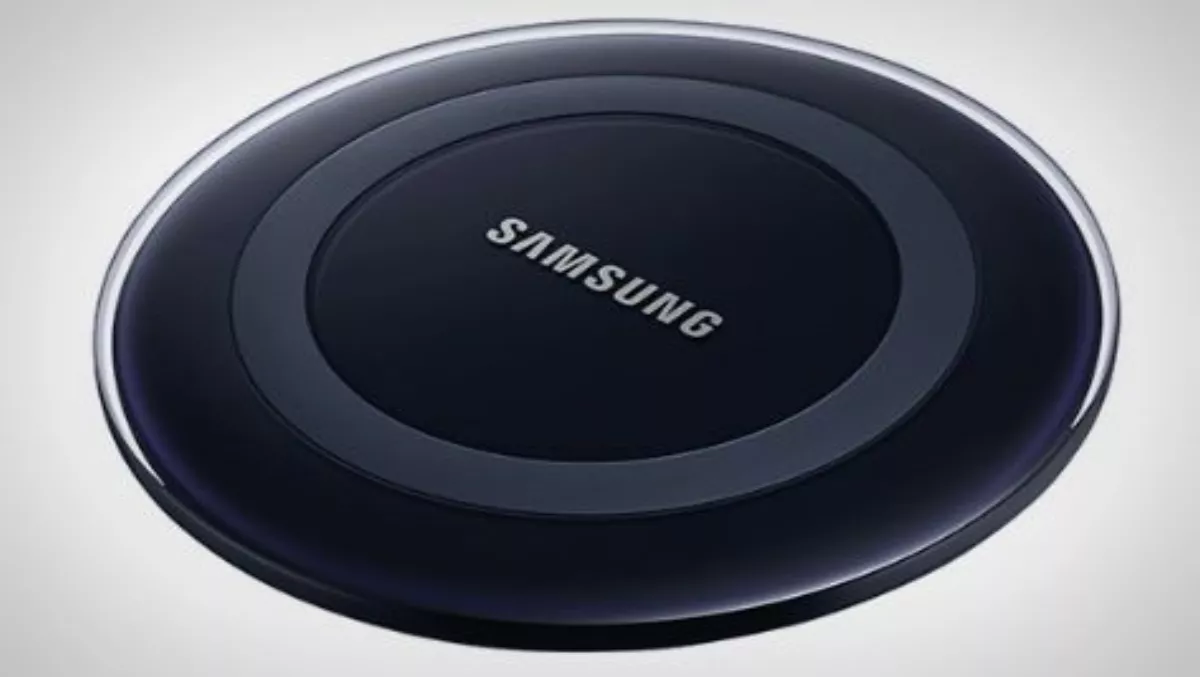 Samsung's first wireless charger 'coming soon'
By Catherine Knowles,
Thu 20 Aug 2015
FYI, this story is more than a year old
Samsung has released its first fast wireless charging pad in its online US store, stating it's compatible with Galaxy Note5 and Galaxy S6 edge+ and other Qi-enabled devices.
Currently listed as 'coming soon', with no additional information about a release date, the device comes in black and white at a starting price of US$69.99 - approximately NZD$106.
According to Samsung, the device charges devices approximately 1.4 times faster than regular wireless charging. If this is accurate, the Galaxy Note 5, with a 3,000mAh battery, can be charged to 100% in under two hours.
Listed under cell phone accessories, the device is Qi certified by Wireless Power Consortium (WPC) to support wireless charging on all Qi-enabled devices.
The charging pad is designed to be portable for use in multiple locations, and has a multi-coloured LED 'halo' to indicate charging status, and a Wireless Fast Charge feature for faster charging on select models. Where the Fast Charge feature is not compatible, standard wireless charging speeds apply, Samsung says.
To charge their phone with this device, users must connect the charging pad to the device's charging cable and then place the phone on the pad.
"For optimal performance, your device should be placed in the centre of the pad. The built-in LED indicator light will alert you if the device is not properly aligned and when a good charge alignment is acquired.
"If using a Galaxy S6, Galaxy S6 edge, Galaxy Note5 or Galaxy S6 edge+, the pad will also alert you when your device is fully charged with a green LED indicator light," says Samsung.
There is no word yet on when the device will be made available to New Zealand customers.