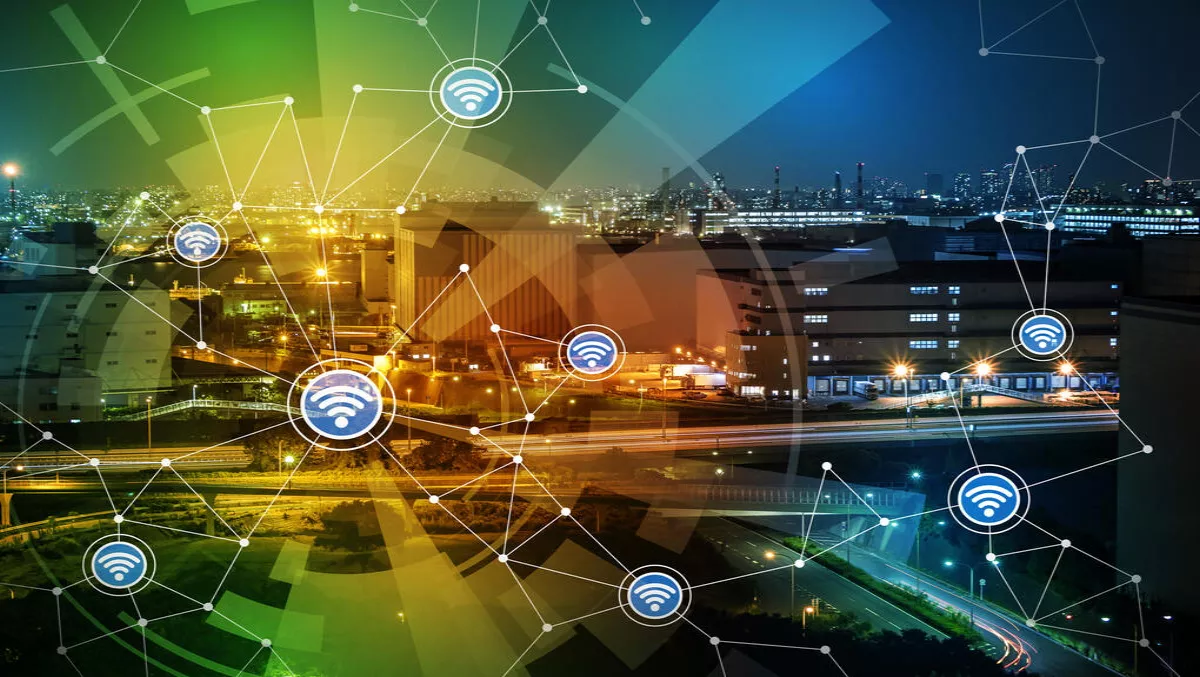 Schneider Electric adds two new IIoT solutions to EcoStruxure portfolio
FYI, this story is more than a year old
Schneider Electric has released two new solutions for the industrial marketplace as a part of its EcoStruxure solution family.
EcoStruxure is the company's IoT-enabled, open and interoperable system architecture and platform.The latest solutions are the EcoStruxure Maintenance Advisor and the EcoStruxure Condition Advisor, which are combined and work within a single unified dashboard.
EcoStruxure Maintenance Advisor provides predictive maintenance and decision support to improve plant productivity.
Plant personnel have traditionally focused on improving the efficiency of the industrial operations they control, which has driven plant assets to their reliability threshold, increasing downtime and safety risks along the way.
However, Schneider Electric explains that now, more than ever before, the industrial workforce is able to improve the reliability and profitability of their assets and operations in real time due to the availability of new and more robust IIoT technology.
The company says its new Maintenance Advisor software, with embedded EcoStruxure Condition Advisor, is an example of this robust IIoT technology.
Maintenance Advisor bridges the gap between operations and maintenance by providing predictive maintenance and decision support for plant-wide assets.
EcoStruxure Maintenance Advisor monitors the real-time health of plant-wide assets to detect abnormal operating conditions, providing early, actionable data and insights.
It then provides automatic alerts with the complete context, along with potential reasons for the abnormal condition and possible actions to rectify it.
"The increasing speed of business and fast-paced technology developments have converged, increasing the pressure on manufacturers to get more value - that is, profit -from operations," comments Matt Littlefield, president and principal analyst, LNS Research.
"Digital transformation is sweeping across industry, with LNS Research expecting 60% of companies to have an IIoT initiative by the end of 2017. This means executives are looking for and need smarter tools, more advanced analytics and better decision making to deliver measurable ROI, safely."
Littlefield says emerging IIoT technology stacks are enabling end users to seek and find value across production processes.
"Maintenance Advisor, Condition Advisor and other Schneider Electric offerings represent the next generation of technology."
"They allow personnel to control and optimise operational performance based on actual financial constraints; delivering higher profits safely, even as the asset base is aging and becoming less reliable."
The new EcoStruxure Condition Advisor for OPC DA enables real-time, automated condition monitoring of any OPC DA-compliant asset, such as intelligent electronic devices, motor starters and drives.
This new capability complements existing Condition Advisors, which monitor the condition of Fieldbus Foundation, HART and Profibus process instruments.
"We have strategically aligned these new offers to ensure maximum complementarity and value for our customers, regardless of what type of control system they use," adds Jose Bonomo, vice president, process automation offer management, Schneider Electric.
"EcoStruxure Maintenance Advisor and EcoStruxure Condition Monitor can minimise or even eliminate unscheduled downtime and incidents on the plant floor, not only to improve ROI on CapEx and return on assets, but to drive measureable improvements to the reliability and profitability of our customers' operations, safely."
Bonomo continues, "When applied correctly, these solutions will help convert their process automation into the profit engines of their business."
"By bringing these capabilities to the market for the first time in a single solution, we are able to help our customers improve their organisational effectiveness and increase enough throughput to provide full, measureable ROI within just three months of implementation."
Related stories
Top stories