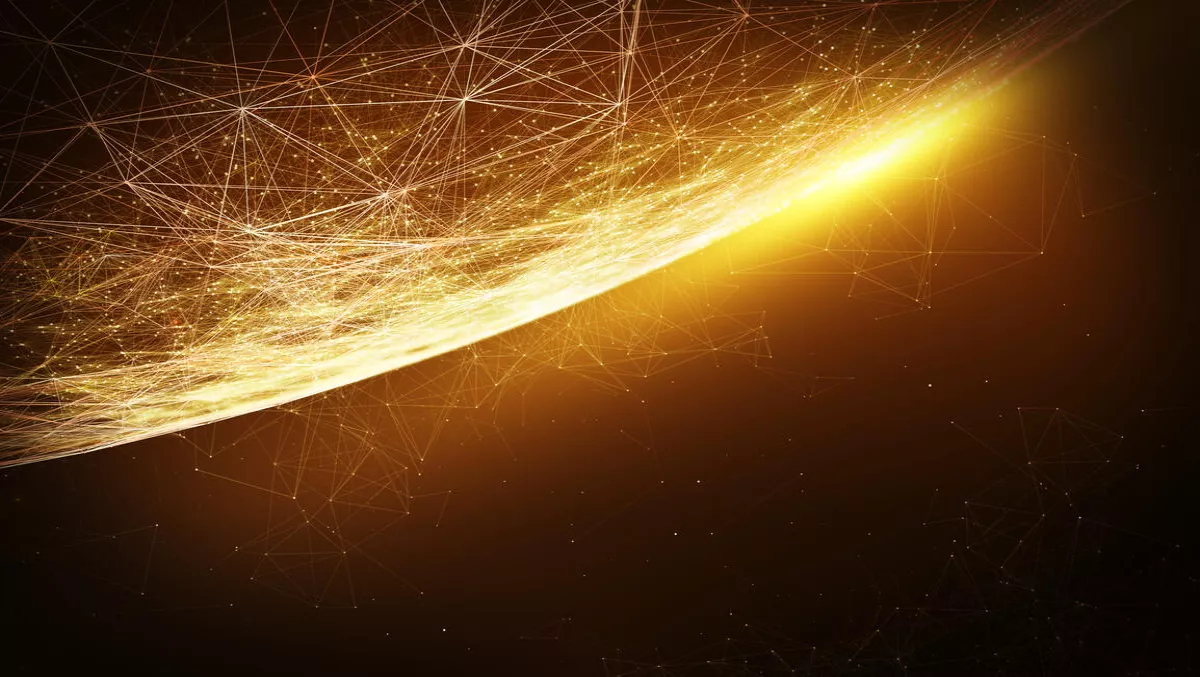 SD-WAN: Why you need one and what you need to know
Mon, 12th Dec 2016
FYI, this story is more than a year old
If you have a role in your organisation's IT strategy, digital transformation and digital disruption are likely to be front of mind. The message being hammered home by IDC, Gartner and other IT analysts is the need to be disruptive and transformative or be disrupted and disintermediated by new 'born-digital' players or by existing competitors that have successfully re-invented themselves as digital-first organisations.
While IDC theorises about '3rd platform' IT with its 'four pillars': cloud, mobile, social and data analytics; for Gartner it's the 'Nexus of Forces' and "The convergence and mutual reinforcement of social, mobility, cloud and information patterns.
Fundamental to both these concepts but explicit in neither is the network. You can't have an organisation that is dynamic, agile, flexible; that is able to adapt quickly to new opportunities and new threats when it's constrained by an inflexible network.
Today, that's what most organisations rely on - networks built on fixed-capacity MPLS links to connect HQ to branch offices, data centers and cloud computing services.
A software-defined wide area network (SD-WAN) however has the ability to transform such a rigid network into a flexible and resilient network, despite its adoption still being in its infancy.
In its Network Barometer 2016 Citrix global partner, Dimension Data, estimated only 0.4 per cent of devices could support SDN, but found "intense market interest and testing," and expected "widespread adoption … of SD-WAN … in the coming year." Signalling the network's key role in enabling digital transformation is only just being recognised.
Businesses decisions makers are using technology to respond to disruptors, or become a disruptor but very rarely do they have the network front of mind as the enabler of this. Only in recent times have the C-suite realised the network can be the enabler of all their digital strategies.
SD-WAN technology is maturing rapidly to enable much-needed network flexibility. The challenge for IT decision-makers is understanding the options so they can select and deploy the most functional and cost-effective solution possible.
SD-WAN technology, such as NetScaler SD-WAN, comprises equipment located in central and branch offices and data centers that is able to make use of multiple network technologies. It logically binds multiple MPLS, broadband and wireless network links into a single virtual WAN and then continuously measures and monitors each link for loss, latency, jitter and congestion.
Traffic can be moved off poor performing links without impact to the applications; mission-critical applications can be given the highest priority, and the best route; real-time application traffic can be duplicated to guarantee no loss.
The idea of sensitive intra-company traffic being carried over the public Internet is the stuff of chief security officer's nightmares. So key features of the NetScaler SD-WAN are end-to-end encryption and the ability if necessary to restrict certain data flows to the MPLS network.
SD-WAN is also able to secure public Internet traffic by routing it through a service such as that provided by Zscaler which provides secure web gateway, cloud firewall, sandboxing, and other branch security needs.
Because SD-WAN equipment needs to be deployed to every branch office, options like NetScaler can supports 'zero touch' deployment: equipment can be shipped to the branch and plugged in and will then configure itself automatically without the need for on-site IT expertise. It is also available in a wide range of configurations for branches big and small.
For New Zealand pay TV service, Sky TV, covering the 2016 Olympics in Rio de Janeiro presented a huge networking challenge: it needed short-term, high bandwidth, mission-critical connectivity. Choosing an easy to deploy SD-WAN solution that overlayed its existing architecture without having to change the underlying network or modify its site layout in Rio.
Sky TV's networking requirements were particularly demanding, but as the pace of digital transformation quickens enterprises of all kinds will realise the need for the networking flexibility an SD-WAN can provide.
In March 2016 IDC estimated global SD-WAN sales for 2016 to be $US600 billion and tipped a CAGR in excess of 90 per cent for the next five years taking sales to $US6 billion in 2020.
IDC said SD-WAN's value proposition would be "compelling for a growing number of enterprise customers seeking to provide cost-effective cloud-era networking to branch offices and remote sites.
Take that to mean enterprises seeking to successfully survive digital disruption and achieve digital transformation. In other words: pretty much all.