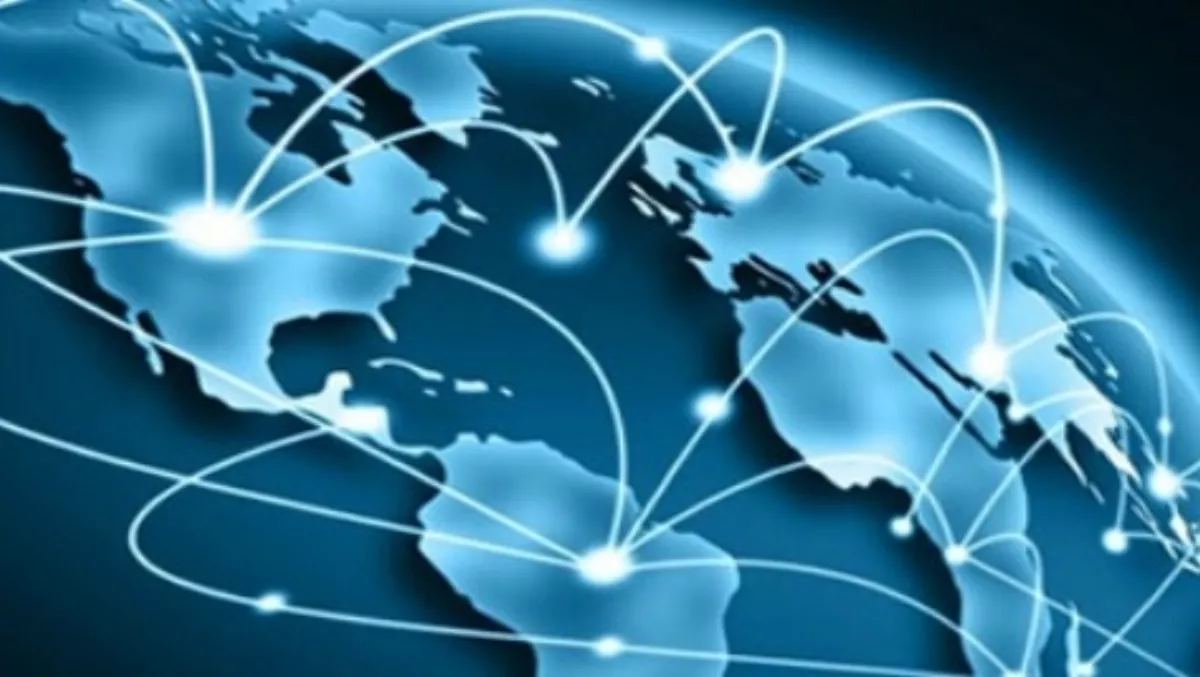 SDN, IoT and the rise of the new IP
FYI, this story is more than a year old
Networking firm Brocade predicts that 2015 will see fundamental changes in the IT industry, driven by enterprises shifting to outsourcing. "The year 2014 was marked by a number of potentially historic technological innovations," the company says in a statement. "From smart spectacles to connected watches, 2014 has seen technologies first conceptualised in science fiction becoming reality." "These achievements have shown that our appetite for innovation remains as strong as ever, and that our world is becoming ever more dependent on the networks underpinning these technologies." Andy Miller, country manager for New Zealand at Brocade, says there five technology trends to watch for in 2015.
1) The rise of the New IP "We are at the forefront of a new paradigm for networking," says Miller. "Historically, compute transitions have always driven network evolution. It is no secret that the future lies in new compute models - such as mobile, cloud computing, and the Internet of Things - and this will in turn lead to a major shift in networking.
"Legacy networks, built on ostensibly-open-but-proprietary protocols and designed for non-mission critical applications, will have to adapt to support the adoption of these new technological trends," he says.
"In 2015, we will see this effort begin in earnest, with the rise of the New IP that is better aligned with the evolution of the rest of IT and based on the principles of openness and scalability while being software-driven and hardware-optimised." 2) Openness helps SDN and NFV take big leaps forward Miller says over the past year Software-Defined Networking (SDN) and Network Functions Virtualisation (NFV) have become firmly established as the future of network infrastructures.
"We have already seen some early adopters taking advantage of these technologies but, in 2015, we're expecting to see SDN and NFV really take hold," he explains. "The industry is rapidly shifting toward open and open source technologies, and data centers will be software-defined with a high degree of virtualisation in workloads and applications at the edge/device level."
He says the network of the future will be multiservice, multitenant, hardware-accelerated, and software-controlled.
"This will be aided by growing momentum around open standards, as the industry recognises that in order to truly align an enterprise's infrastructure strategy with its business requirements, customers must be free to choose the solutions that best meet their specific needs, regardless of which vendor builds them," says Miller.
"Truly open and interoperable standards are likely to rise in popularity throughout 2015 as customers opt for greater choice and flexibility." 3) The Internet of Things will start to impact business Miller says 2014 saw the Internet of Things begin to truly take shape and he expects this trend is set to rapidly increase in 2015.
With Frost & Sullivan predicting that 116.6 million machine-to-machine connections will be made in APAC by 2015, Miller says businesses will need to brace themselves to cope with an ever-growing network of connected devices generating and accessing data.
"Many of these connected technologies will be brought on to existing corporate or public networks, making investment in the underlying infrastructure that supports these advancements absolutely essential," he says. "Data traffic is also evolving to become more unstructured and organisations may soon require greater flexibility and dynamic control to manage the Internet of Things." 4) The virtual workspace will become a necessity Miller believes employees are demanding, and needing, more flexibility, and with budgets set to remain tight for the foreseeable future, companies are looking for ways to meet user demands and boost productivity.
He says 2015 is therefore likely to see virtual networking becoming increasingly mainstream as companies look to meet this conflicting pressure by introducing virtualised workspaces.
IDC has predicted that by 2015, 838.7 million people in APAC will work remotely using mobile technology, the largest increase compared to other regions.
"Virtualised workspaces offer an opportunity for employees to have the same working experience regardless of their location or device, giving users greater freedom and, in turn, increasing productivity for the business," Miller says. "However, this added flexibility for users will inevitably put greater strain on core infrastructures and companies will need to make sure they have the right networks in place in order to free their employees."
5) Increasing pressure on CIOs to innovate Miller says the 'I' in CIO will stand more for innovation than information, with the role quickly evolving from managing ICT infrastructure to creating competitive advantage and driving service agility for the organisation.
"CIOs will have to continuously unlearn legacy approaches and adapt if they want to stay relevant, with priorities shifting from merely keeping the lights on to driving business transformation," he says.
Related stories
Top stories