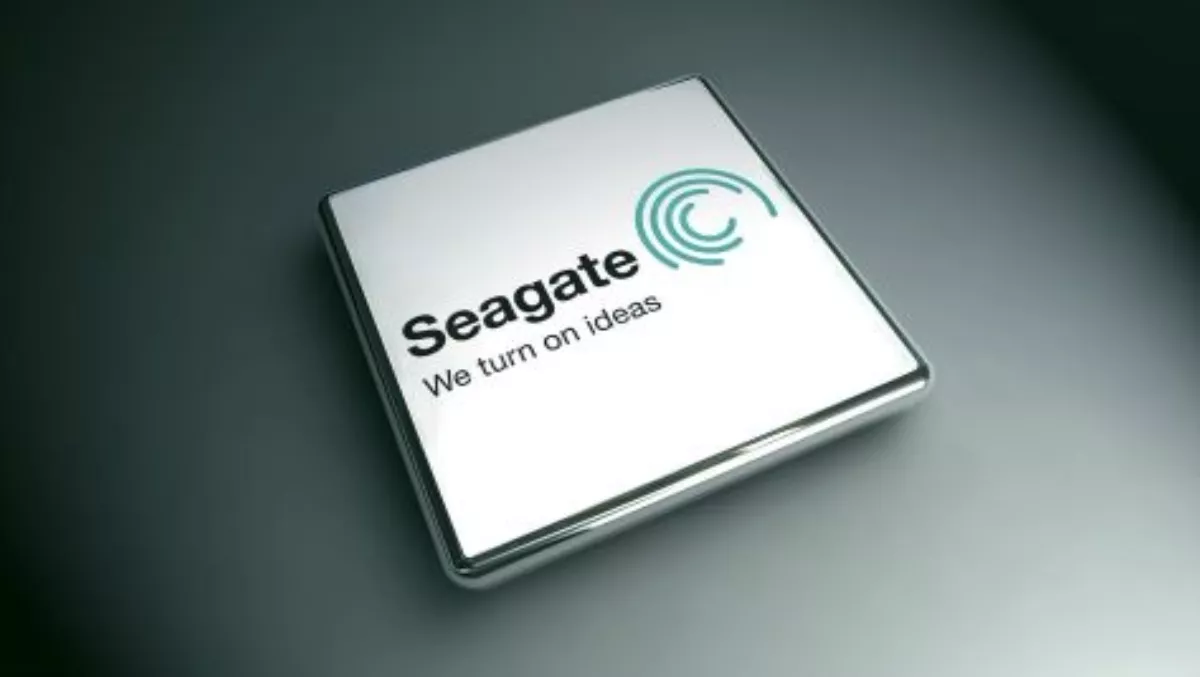 Seagate tackles cloud data protection with new solutions
FYI, this story is more than a year old
Seagate Technology has released new Hybrid Cloud Data Protection solutions for SMB and enterprise customers.
These solutions are designed to help manage significant data growth and increasingly complex security needs.
Seagate's portfolio now includes: Seagate Backup and Recovery Software, Seagate Cloud Backup and Recovery Services, Seagate Backup and Recovery Private Cloud, and Seagate Data Management Services.
These solutions will be delivered by Seagate, its value added resellers (VARs) and managed service providers (MSPs) to customers from small and medium sized businesses up through large enterprises for private, public and hybrid cloud deployments.
"Organisations of all sizes are moving to the cloud for a variety of reasons - and data protection is certainly among the top ones," says Jason Buffington, Enterprise Strategy Group senior analyst of data protection.
"To meet users' expectations of data availability and recoverability, on-premises solutions are paramount, but the cloud absolutely has a role to play in backup and disaster recovery preparedness, as well as offsite/long-term data retention.
"It is worth noting that IT needs have finally caught up to what Seagate's EVault technology has been offering for nearly a decade: a heterogeneous, turnkey backup appliance with tightly-coupled cloud extensibility.
"What will be interesting to watch is the continued scale, speed and management innovation recently announced, as well as the portfolio assimilation by Seagate, as they continue to be in front of what IT is looking for in a disk-plus-cloud hybrid approach to data protection," Buffington says.
"Today our customers and partners are faced with explosive data growth, compliance requirements, the cost and complexity of non-traditional applications like the Internet of Things, big data and the ongoing transition to software-as-a-service," said Mike Palmer, senior vice president and general manager of cloud solutions.
"At the same time IT budgets are not increasing, security threats continue to put organisations at risk and data center operations are taking more time away from the core business.
"Today we are responding to each of these challenges - through new performance, scale, availability and management solutions, which drive out operational complexity and give our customers and partners time back to run their core business," says Palmer.
Seagate Data Management Services analyse data usage without manual intervention and advise on the most cost effective storage tier the data should reside on.
Seagate Cloud Backup and Recovery Services enables clients to meet compliance requirements, policy enforcement and data governance and can help to improve total cost of ownership (TCO).
Both the Backup and Recovery Software and Cloud Backup and Recovery Services can deliver up to 400% performance improvement in the speed of backup, restore and replication than the previous Seagate EVault offering.
The software can handle up to 6TB of compressed data per hour (read speeds) on a single module for a real-world mix of jobs.
Seagate's New Backup and Recovery Private Cloud is designed for Managed Service Providers (MSPs) or large enterprises with many clients or departments.
As such, it supports multi-tenancy and delivers speed, scale, and high availability.
MSPs or enterprise customers can start with the storage capacity they need and grow to PB scale, scaling up to 1PB in two racks of tier-1 storage and 2PB in one rack of tier-2 storage. The scale out aspect of Seagate's Backup and Recovery Private Cloud has virtually no bounds.
These new solutions are available in the US and EMEA at the end of August and will be rolling out in other regions throughout the year.
Related stories
Top stories