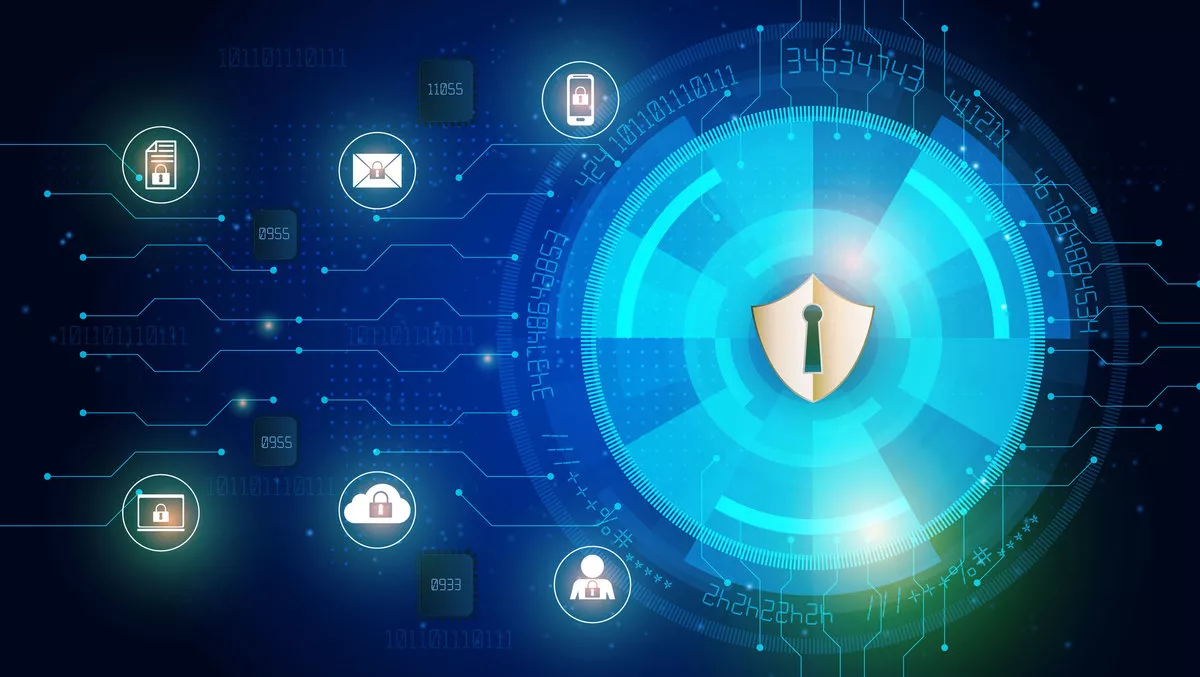 Securing your network at every point with an adaptable security fabric - Fortinet
FYI, this story is more than a year old
Security is the one constant as your organisation takes advantage of the many benefits of digital transformation.
In short, you have to protect every user, every application, every device and every single data point regardless of where or how they are stored or accessed.
In-house, at the branch office or in the cloud.
Virtual, physical or software-defined, it makes no difference.
Adversaries can target your organisation anywhere, anytime.
The most effective method to ensure optimal network functionality is to employ consistent security.
One policy
Defining security policy is easy (relatively).
Enforcing it is another story.
Especially if your network employs a 'best of breed' point security solution, legacy security or, worst-case scenario, inadequate or no security.
Each individual component has its own rules, interfaces, update schedules and operating system.
Not to mention that each different security solution requires a specialist to maintain and manage it.
If you have multiple components independently trying to defend your network, you're only as strong as your weakest component.
But if they're collaborating in defending your network, their sum is greater than the individual parts.
NOC and SOC compatibility
Transparency, interoperability and granular-level control define the functionality of an effective NOC (network operations centre).
They are also the requirements of an effective SOC (security operations centre).
Integrating the functions of both reduces overheads, speeds up operations and provides an effective means to identify, contain and mitigate the effects of any security event before it can cause any significant damage.
This tight integration can only happen when NOC and SOC operators can apply a common policy across the network.
Steps for building consistent security
Consistent security starts with a consistent policy.
Number one priority is to have a comprehensive policy covering users, applications and data. Rules for access, read/write, updates, disaster recovery and data lifecycle.
Then identify the security status for each network component.
Look for any gaps or not-fit-for-purpose infrastructure.
You should prioritise what is mission-critical to your business and then work your way down, addressing and reducing your exposure to risk at each level.
Once you have a snapshot of your security you can 'portfolio prune' to phase-out underperforming, near-end-of-life or inappropriate point security solutions and replace them with interoperable security to support a one policy security fabric.
Models for migration
A 'one layer of security' migration policy can be rapidly implemented.
It is especially suited for a mixed deployment model consisting of Managed Security Services, virtualisation, software-defined and cloud-based in concert with physical and or virtual hardware.
Your initial capital outlays can be minimised using an OPEX (operational expenditure) managed security service and you can benefit from enhanced protection immediately.
Similarly, you can deploy cloud-based, software-defined or virtualised security services and outsource management to a Fortinet SOC Authorised Partner.
Conclusion
Consistent security policies across the enterprise reduce risk.
The delivery of security services to enforce those policies reduces risk even further.
With the pace of digital transformation heating up, keeping your security profile up-to-date can be problematic.
But with a flexible, adaptable fabric as your security backbone, you'll have the capabilities to keep up.
Fortinet has the tools, the ecosystem of Partners and Managed Security Service Providers and the local team of experts to back up the technology.
The solutions are here and available.
The time to act is now.
About Fortinet
Fortinet (NASDAQ: FTNT) secures the largest enterprise, service provider, and government organisations around the world. Fortinet empowers its customers with intelligent, seamless protection across the expanding attack surface and the power to take on ever-increasing performance requirements of the borderless network - today and into the future. Only the Fortinet Security Fabric architecture can deliver security without compromise to address the most critical security challenges, whether in networked, application, cloud or mobile environments. Fortinet ranks #1 in the most security appliances shipped worldwide and more than 375,000 customers trust Fortinet to protect their businesses. Learn more at Fortinet's website, the Fortinet Blog, or FortiGuard Labs.
About the author
Jon McGettigan is Senior Regional Director, Fortinet ANZ. As such, he is responsible for driving Fortinet's continued expansion in the Australasian region through building and maintaining relationships with enterprises, partners and staff. As a senior executive, he understands the risks, motivations and opportunities that face executives as they transform their networks into 21st century revenue centres.
Fortinet Security Insights is a series of hard-hitting discussions of trends in the cybersecurity world, how they will affect your enterprise and what you should be doing to prepare for digital transformation.