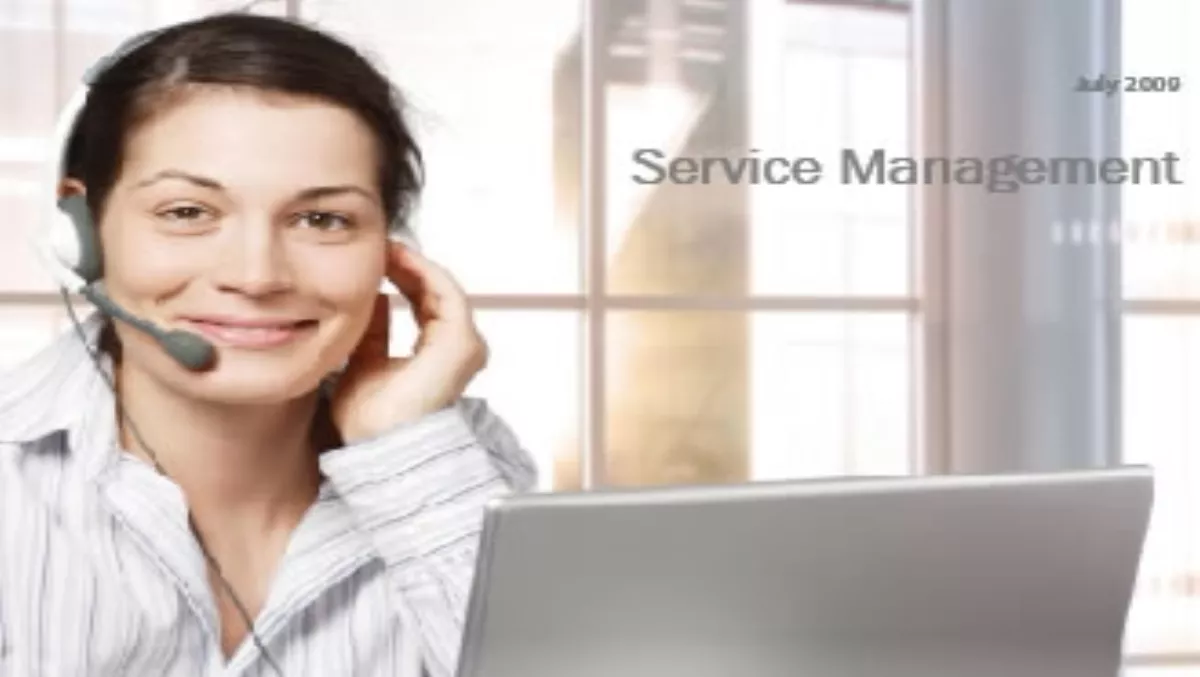 Service with a smile
FYI, this story is more than a year old
The smart way to consolidate IT management.
When it comes to times of change, maintaining customer-focused service management can be a real challenge. Typically an organisation's service desk will be the key player in providing seamless service management. In cases of growth, downsizing can often mean merging multiple internal IT service desks. As change has increasingly become standard for many businesses, the need for seamless integration is essential. There is also an expectation for businesses to follow industry best practice when delivering service management. When change occurs, often the first IT-related question is: "How can we consolidate the service desk?" This is essential because there needs to be a central point of contact for all IT enquiries.Knowledge management can provide an excellent tool to bridge the learning gap between re-organised IT service teams. Most service desk consolidation projects will also involve new service functions for team members. A service desk analyst may need to move from being a single department "jack of all trades" to a multi-departmental desktop software expert.
Developing a process and solution to capture the expertise from highly skilled service analysts is a big factor when considering transition to a new service support model. There will need to be an IT service management process in place to make sure that all the knowledge management information is integrated. The type of information that needs to be integrated could range from basic data to more complex best practice guidelines. The information needs to be quickly accessible for those people who need to utilise it. When consolidating two or more service desks, there will be an increase in different types of "how to" questions. If the IT service desk can identify the top 20 applications, matching resolutions can be prepared to capture and document the knowledge base.
When deciding upon a consolidated service desk solution, it is best to consider the following IT service management (ITSM) "anchors" to ensure a best practice approach to service delivery: incident management, problem management, change management and configuration management.
IT can introduce automation to streamline incident processing and resolution tools, to both drive down the resolution time and reduce escalations to level 2 or 3. Problem management follows on from incident management, and in many cases a problem escalates because the cause of the problem is unknown.
The change management process demands visibility of the entire IT infrastructure and the ability to act and communicate in real time. If the IT service desk can see change and can view upcoming scheduled changes, it will be in a better position to deal with an employee enquiry. For example, when an employee is having difficulty with a business application that has a diagnosed problem and a scheduled change record, the service desk analyst can let the customer know that the problem is actively being addressed. If 50 employees call in regarding a specific business application being slow, each caller will be assigned a unique service ticket number. On the IT service desk, the related employee tickets will each be associated as separate problems. With automated workflow and integrated diagnostic tools, the problem can be addressed immediately. When the problem is solved, all the different associated ticket numbers will be closed and a notice will be sent to each affected person.
The fourth and final ITSM anchor is configuration management. A key enabler of any consolidated IT service desk is a centralised IT asset repository, the configuration management database or CMDB. The CMDB shows what is happening to the IT infrastructure at any given time. The CMDB also allows IT to establish relationships between dependencies in the IT infrastructure. For example, if software needs to be upgraded on a large scale, IT can use the CMDB to see what business services and business users will be impacted by the upgrade.
Many businesses are part of heavily regulated and audited industries. When auditors check IT systems, often the first thing they will investigate is the change management processes. Trends within the IT industry show that despite best efforts to reduce incidents in these times of change, the growing complexities of the IT infrastructure are driving volumes of transactions higher. Organisations should expect their support staff to effectively respond to these enquiries in a timely manner. By putting the four key anchors in place and ensuring an effective ITIL-based IT service management process, IT organisations can utilise the service desk to achieve higher service levels at reduced costs.
Related stories
Top stories