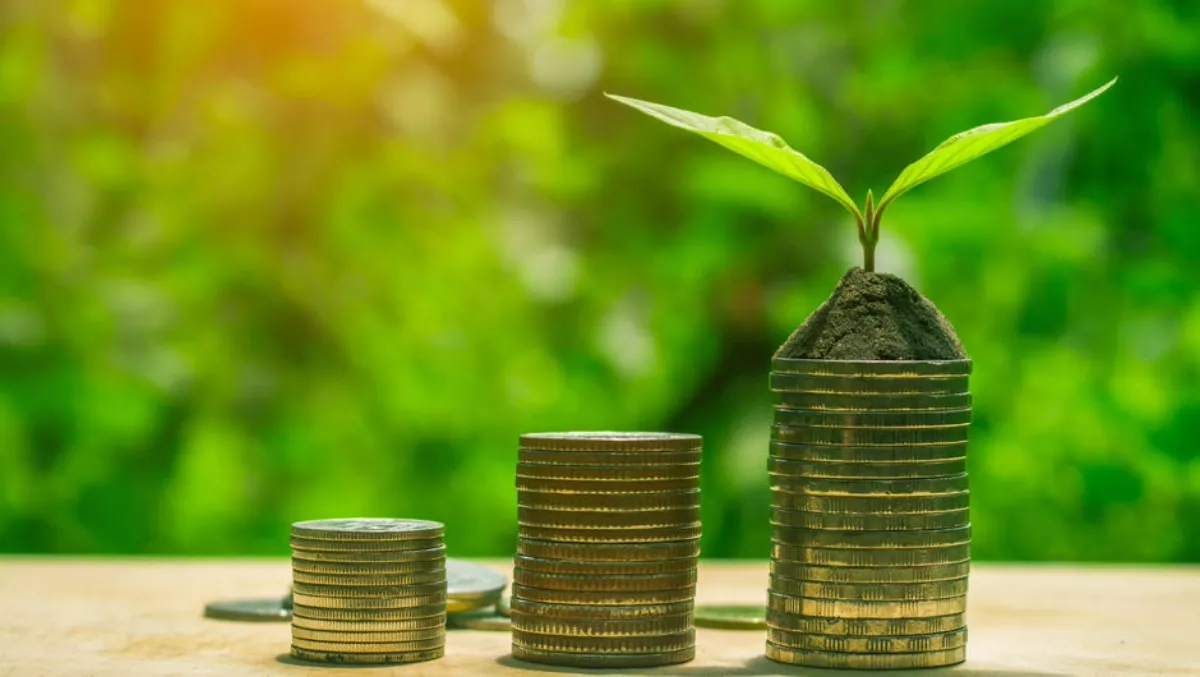 Seven red flags impacting business growth in 2018
Wed, 28th Feb 2018
FYI, this story is more than a year old
Size doesn't matter that much when it comes to identifying red flags – or common signs that you may have a problem – in your business.
Big, small or mid-market, it's often a case of the 'usual suspects', those that go by the aliases 'cash', 'stock', 'information', 'payroll', 'systems', 'talent' and the slippery problem of 'customer concentration'.
Even global giants like toymaker Mattel have inventory (stock) management issues, which is why the company had to notify investors shortly before Christmas that it was experiencing weak holiday sales.
Closer to home, Lion Red was struggling with beer supply issues in December after the hot weather increased demand by 20%.
The lesson for mid-market companies is that regardless of the size of the business, or whether you do or don't have a handle on these common pitfalls, the market is a dynamic and shifting place.
Even the weather can impact your business and, as such, it is imperative that we keep a close eye on the usual suspects to ensure they don't cost the business.
Red flag #1: Borrowing to supplement cashflow
Early in the year, it's not uncommon for New Zealand businesses to rely on bank overdrafts and credit to pay salaries, rent, power and other fixed costs, but it is a position in which no growing mid-market company should find itself.
Review your credit terms.
Dunn and Bradstreet tells us that current debtor days are between 35 and 40.
The result is that even if you offer just 30-day terms, you're likely to wait 50 to 60 days to be paid, or 90 to 100 days if you offer 60-day credit.
As for 90 days, don't even go there.
Red flag #2: No systems or old systems
Regardless of your type of business or its size, or whether you have systems or no systems, we're living in a dynamic and fluid world.
Things can change in an instant.
It is important to review and update your systems regularly to make sure you're keeping pace with change and are in a position to shift when the market shifts.
If your business is still reliant on spreadsheets that have to be manually updated, your decision-making is going to be influenced by old information.
Red flag #3: Lack of meaningful analysis and real-time reporting
Your finance or accounts department and responsibilities are undergoing a subtle change. Many processes that required labour, such as accounts payable, accounts receivable and payroll, are being automated.
This does not make finance redundant. Far from it.
Research has found recently that finance has new roles and responsibilities in bringing greater accountability to spending and interpreting information and data – as it happens – to enable executives to make better, more informed decisions.
However, the survey also found that most finance departments lack the tools and technology to help the business keep pace with changing economies, financial regulations, government policy and changing customer demands.
Red flag #4: Are you ready for Inland Revenue's payday reporting?
As of 1 April 2019, every New Zealand employer is expected to be compliant with Inland Revenue's Payday Reporting compliance regime, which requires that employers report payments to IR every payday run.
This means the employee's tax and KiwiSaver information – including wages, PAYE, withholding and other deductions – is sent electronically to IR at the same moment that you pay your employee.
The new system means companies will no longer manually send or upload data to IR. The threshold for electronic filing of PAYE changes from $100,000 to $50,000, and employers no longer have to complete an Employer Monthly Schedule.
All New Zealand companies need to upgrade to a Payday Reporting compliant payroll system and review some of their payroll procedures.
Red flag #5: Poor stock management
Manufacturer Mattel discovered this Christmas that the world has changed. The company still sells to the middleman, but most of its competitors are going direct.
Mattel cited key retail partners moving toward tighter inventory management' and 'underperforming brands' as reasons why gross sales are declining.
The restructure will cost Mattel $200 million and is expected to be completed by 2019.
Red flag #6: Retaining top talent
If you're struggling to hold on to good people, there's probably something wrong. Most employers, according to research, believe that salary is what counts when it comes to securing and retaining top staff, followed by rewards and bonuses, opportunities for promotion, and training.
Interestingly, research also shows that what talented staff want most is training and development, to feel valued and – if they're millennials – to feel that their work is doing good.
Red flag #7: Customer concentration
It's not a red flag to have a customer focus, but if 20% or more of your business comes from one client, or if more than 50% of your business is provided by three or four customers, you're putting all your eggs in one basket, and that's a risky business.
You may provide great service and cultivate rock solid relationships.
Perhaps the customer would even go out of business if it wasn't for you, but people die, get sick and change jobs.
New technologies replace old ones, companies go bankrupt, markets change their buying habits, and catastrophes like a fire have been known to wipe out entire businesses – all of which could leave you with a very serious problem.
In the words of Bill Gates, "Information technology and business are becoming inextricably interwoven. I don't think anybody can talk meaningfully about one without talking about the other.
Understanding where your business is positioned on each of these red flags is critical to the long-term success of the company.
Throughout you will have noticed that it all comes down to information, information and more information.
The more informed you are, the better able you are to respond, plan, mitigate risk and take advantage of opportunities.